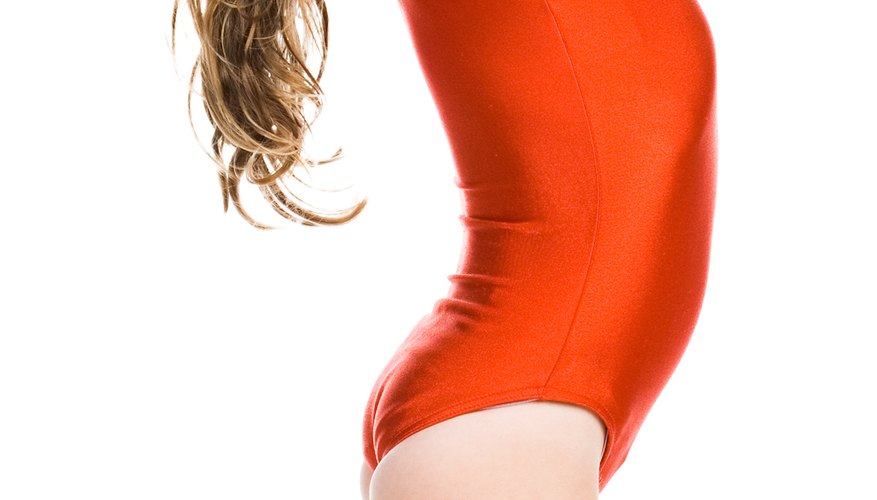 The benefits of a special needs gymnastics classes include body strengthening, developing self-confidence and body awareness. Parents of special needs children in New York can sign their children up for classes that have been designed specifically for their children's needs.
Nanuet Gymnastics
In Nanuet, about 30 miles north of New York City, Tumble-Bee Gymnastics offers a class for children with special needs. Children 12 years of age and younger with developmental disabilities or moderate physical disabilities can attend.
White Plains Gymnastics
At the Steffi Nossen School of Dance, 20 miles west of Stamford, Connecticut, in White Plains, a Moving Wheels and Heels program is offered for kids with disabilities. Children who have disabilities and are in or out of a wheelchair learn about dance movement, improvisation and techniques to improve range of motion and body strength.
Hawthorne Gymnastics
Westchester Gymnastics is 15 miles north of Yonkers in Hawthorne and offers an assortment of gymnastics classes for kids. A special needs program is available for children 18 months to 5 years of age and is taught by trained teachers that help kids work on basic gross motor skills and fine-tune motor coordination.
Smithtown Gymnastics
Gold Medal Gymnastic Centers has a spot in Smithtown, 45 miles east of New York City, that offers a special needs class for kids one night per week. This class is for children ages 4 to 12 years and helps children build both upper and lower body strength, and helps with coordination and flexibility.
New York City Gymnastics
You can sign your children up for a special need gymnastics class in New York City at the 92Y. Children, ages 5 to 8 years, are eligible to participate in this weekly program that runs for 18 weeks. It is designed to assist children who have conditions such as speech and language delays, mental retardation, autism and neurological impairment, and give them the opportunity to learn gymnastics in a comfortable setting.
Syosset Gymnastics
Gymnastique Tottique is in Syosset, 32 miles east of New York City. Children with special needs in the Syosset area can participate in a special needs gymnastics class inside a 13,000-square-foot Olympic-size gymnastics facility or they can get private one-on-one lessons by request.