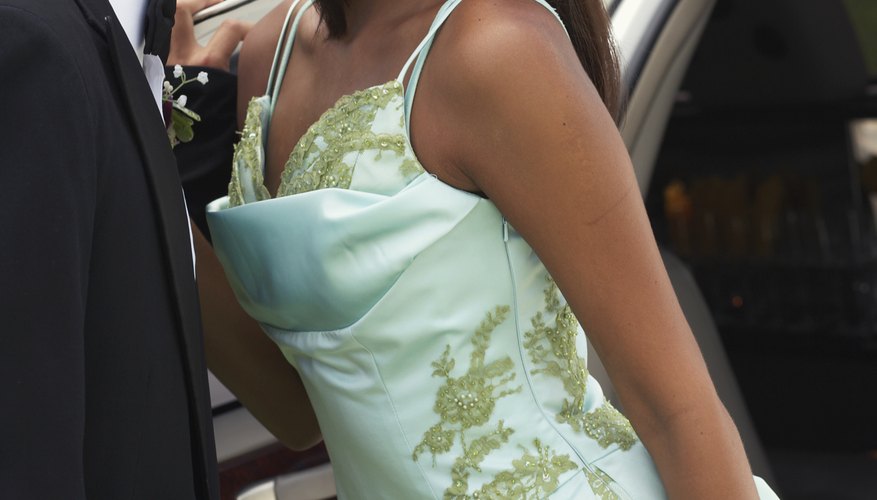 In a world where texting is king and face-to-face conversation is practically a thing of the past, it can be difficult to make teens see the benefit of learning good etiquette. Understanding the elements of good etiquette can go a long way toward helping a teen put his best foot forward when interviewing for a job or learning how to behave in a formal environment. Teens only have a short time during an interview to make a good impression, and learning and applying rules of etiquette can help, according to Emily Post. Teaching etiquette in a fun way helps get the point across.
Afternoon Tea
Plan an afternoon tea. Even though teens may not appear to have many social graces, inviting teens to an afternoon tea may be a way to brush up on etiquette. Plan the tea for an afternoon when your kids are likely to be free or are looking for something to do that does not involve video games. Select a time of year that isn't very busy. Keep the guest list manageable and include both boys and girls. Make sure the invitation specifies proper tea attire, but note that it is not formal. If you think it wise, specify what they may or may not wear such as no jeans and sneakers, or that the boys must wear pressed slacks, a button shirt and tie, and the girls must wear business slacks or a business-appropriate skirt and business-appropriate blouse or top. Give a light-hearted lesson in tea etiquette before serving your guests, and allow them to ask questions, as needed. Get your kids involved in planning the menu, making the food and planning background music or entertainment.
Family Game Night
Saying "Please" and "Thank You," using appropriate greetings, having good table manners and instituting rules for no interrupting are etiquette rules that everybody needs to observe. You need to teach your teen until good etiquette becomes a habit, according to Emily Post. Reinforce good etiquette during family game night as a fun alternative to regular reminders. Make a list of points that players can earn for a special prize or treat at the end of the game. Award points for saying, "Please" and "Thank you" for not interrupting, for having good sportsmanship or for any other point of etiquette that makes the game run smoothly. Add another dimension by telling your teens that whoever catches someone else not using good etiquette will get that person's etiquette points. When you raise the stakes, teens quickly become the "etiquette police."
Text Messaging Fun
Text messaging is a convenient way to get a message to another person quickly, according to Emily Post. However, rules of etiquette exist even with electronic communication. Applying rules of etiquette to something teens use every day is not only fun but also relevant to their lives. Choose a day for a family text-messaging marathon. Make your teen send you several text messages during the day, and observe how he is using his text messaging while having a live conversation with another person. Remind him that texting while carrying on a live conversation is not proper etiquette. Award each teen points for overall text-message politeness, and subtract points if you notice your teen texting or answering a text while someone else is speaking to him. Whoever earns the greatest number of points at the end of the day wins a prize.
Etiquette Jar
Create an etiquette jar for your household. Much like a swearing jar, all family members will put money in the jar each time one of them forgets to say "Please" or "Thank you" or if someone forgets to speak politely to other family members. Watch for mealtime etiquette, and tell the teens to place their napkins in their laps, to pass food in one direction and no eating until you have served everyone, Put money into the etiquette jar when family members break the rules. At the end of a few months, consider donating the money to a charity or give the money to a homeless shelter. Your family can visit the shelter, which will reinforce a sense of social justice in the teens.