Montessori-style sandpaper letters and numbers are fun and effective tools for practicing letter recognition and letter formation with pre-readers at home. The rough sandpaper allows children to use tactile—in addition to visual—input to practice and learn their letters.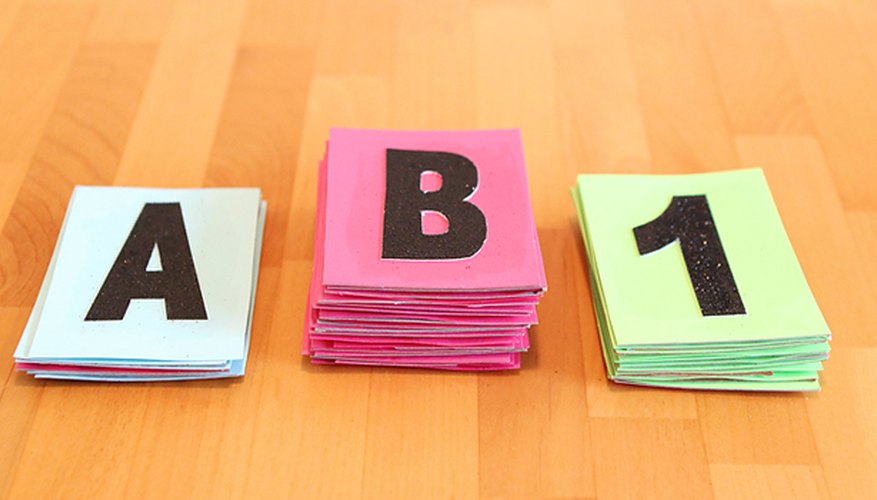 There's just one drawback: As with a lot of Montessori materials, sandpaper letter sets can be spendy. Fortunately, it's not hard to whip up an inexpensive DIY set at home. Keep reading for a full tutorial on making your own sets, as well as ideas for using your new letter and number cards.
To put a fun twist on this project I cut the letters and numbers from black-glitter cardstock, which has a rough feel similar to sandpaper. For the background card colors I followed traditional Montessori color coding: blue for vowels, pink for consonants, and green for numbers.
Additional supplies include:
printed sheets of capital letters and numbers (all 26 letters and numbers 0–9)
scissors
thin cardboard
Mod Podge
sponge applicator
craft knife (optional)
ruler
You can find letters and numbers similar to these by searching online with the keywords "printable letters" and "printable numbers."
The first step is to cut out all of the letters and numbers. Then, trace the figures onto the back of the black-glitter cardstock, or simply glue them to the cardstock using a thin layer of Mod Podge. I found the latter method to be much quicker; just be sure to remember to reverse the letters.
To make our cards sturdy and (hopefully) long-lasting, I used Mod Podge to secure each sheet of colored cardstock to a thin piece of cardboard (I used cut-up cereal boxes). Spread a thin layer of Mod Podge over the cardboard, then cover with the cardstock and press down firmly. Finally, press the paper overnight under a stack of books. In the meantime, cut out the letters and numbers from the glitter cardstock. A craft knife is handy for the interior cutouts.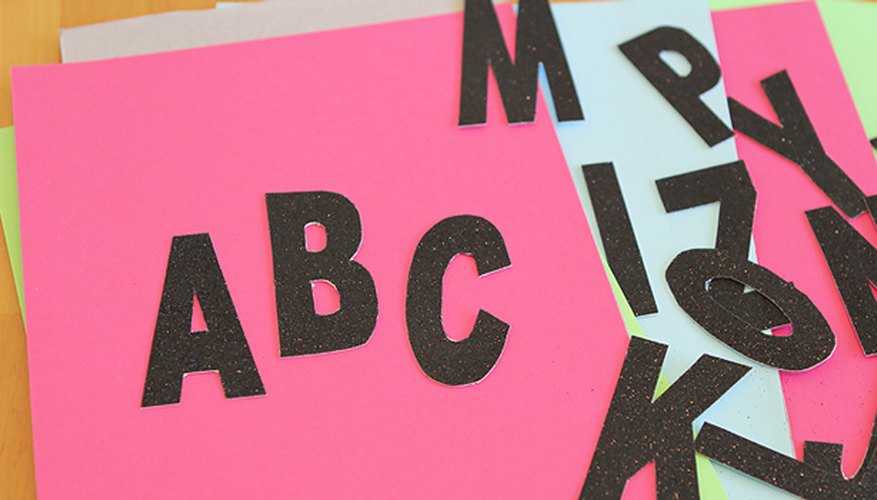 Cut the background cardstock into card-sized rectangles; ours were roughly 2 inches by 3 1/2 inches.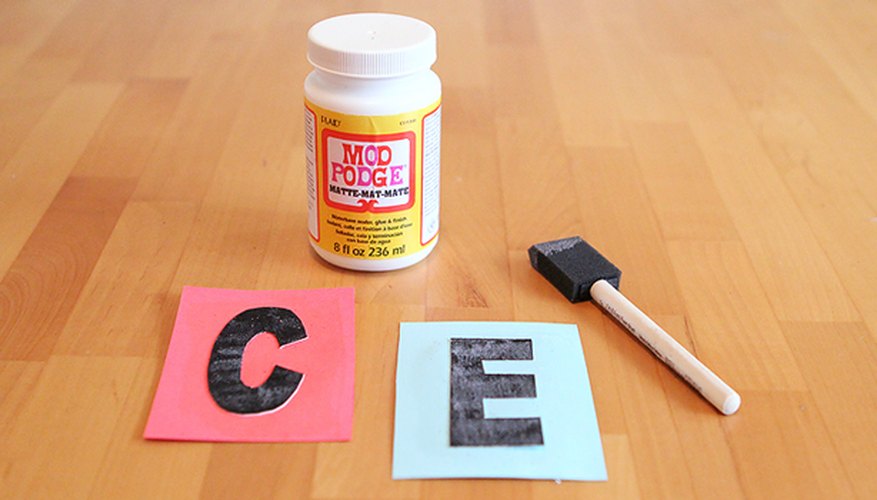 Apply a thin layer of Mod Podge onto each card, adhere a letter or number, and then apply another thin layer of Mod Podge on top.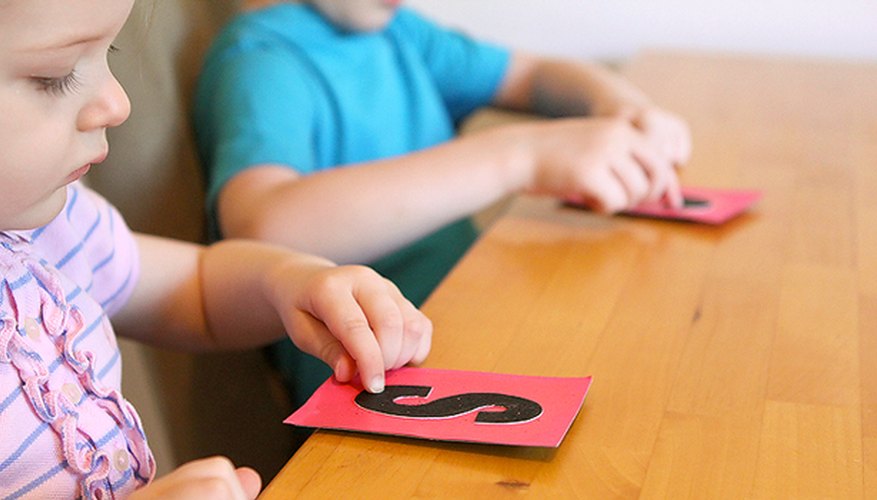 Once the cards are dry, it's time to introduce them to the kids. The general idea is to show your little ones how to write each letter by helping them to trace it with their finger. Then, encourage them to practice on their own.
While they're practicing forming the letters, repeat the letter sound, as well as words that begin with that sound. Check out this post by Vibrant Wanderings for complete instructions on the three-part Montessori method for introducing sandpaper letters.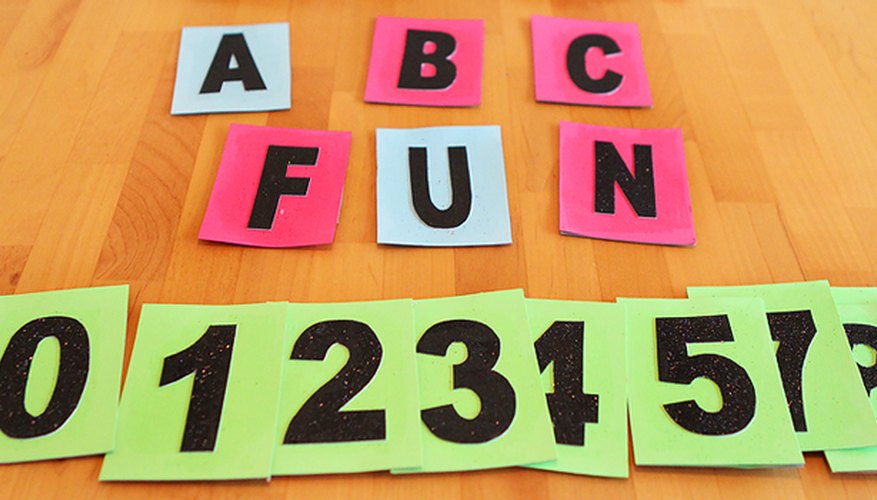 Your new cards are good for more than just tracing. Once your kids get the hang of the cards, they can use them for lots of letter and number recognition games. Here's a post on three sandpaper letter games to get you started.
Photo Credits: Stephanie Morgan