Jobs for Kids Ages 10 to 12
Skills
Kids ages 10 to 12 have many skills they could use or share in a job. They also may want to learn new skills they can use later in life. A child who has experience in yard work may enjoy mowing lawns, raking leaves, shoveling snow, landscaping, planting or weeding a garden and chopping wood. Kids who can type quickly and use a computer may like typing papers for others. A child who is eager to learn a skill such as childcare can begin as mother's helper.
Interests
List the child's interests and consider what jobs might fulfill them. The job that makes a kid's heart sing will match the child's interests. Kids who love animals may enjoy taking pictures of people's pets as a job or starting a dog walking service. Children who love to swim or ride bikes can offer to teach younger kids for a fee. Kids who love to be outside or who love cars may want to start a car washing business during warm weather. Crafty kids may make bracelets, beaded lizards or other imaginative creations; they can sell them to friends and family and offer them at neighborhood garage sales or community bazaars. Organized children may want to start a housekeeping business for people they know.
Time
Consider the amount of time a potential job would take to complete. Kids may want to earn money, but they also need time to be kids. If they choose a job they like, most 10- to 12-year-old kids will find fun in the job instead of feeling like they have grown up way too fast. Allocate time that works for the kid and for the whole family.
Resources
Some jobs for kids require resources such as start-up money, materials or supplies. Making bracelets will require beads and thread. A car washer will need a hose, bucket, sunscreen and soap. Babysitting may require training or CPR certification. Consider all the resources that will be needed.
Jobs for Teenagers That Are 14 Years of Age
Babysitting
Many children start babysitting around age 12. To get more comfortable taking care of infants and young children, take a babysitting course. This will also make you more desirable to hiring families. In 2010, the starting wage in Omaha, Nebraska, for an inexperienced babysitter was around $7 an hour or $5 per kid. Experienced babysitters earn anywhere from $8 to $12 an hour. This is a lucrative job, and if you enjoy children, it is an honest way to make some big bucks.
Lawn Service
If you have access to a lawn mower, you can provide inexpensive lawn service to your neighbors. Because people are busy, and tending to their yards is time consuming and labor intensive, many adults pay neighborhood kids to mow and trim their grass, weed their gardens and trim their bushes. You can make anywhere from $10 to $30 dollars for mowing and trimming a single yard. If you do a good job and show reliable, responsible behavior while working, it is likely your neighbor will praise your services to his neighbor, and by mid-summer you could have a booming lawn business.
Pet Sitter
Teenagers who love animals but are not old enough to get a traditional job make exceptional pet sitters. You do not need any extra training or special classes. You just need basic care skills and a willingness to care for animals. Clients may ask you to feed and water their pets, take the dogs for walks, pick up waste or just keep the animal company while the owner is away. To get repeat business always pick up after the animal and yourself, do not invite friends on your jobs and always be respectful.
Junior Camp Counselor
Many kids' camps hire young teenagers as junior camp counselors. Your role is to assist the counselors with activities, programs and meal-prep if needed. This job provides social opportunities and fun activities. Some camps are sleep-away, so you would spend at least one night away from home. Others are day camps, which would allow you to return home each afternoon or evening after the campers left.
About Hotel Jobs for Teenagers
Teens can find a number of job opportunities in hotels, allowing them to provide customer service in several ways.
Front-Desk Positions
Teens can work as front desk clerks, where they greet arriving and departing guests. Responsibilities include making, changing and canceling reservations; overseeing check-in and check-out procedures; collecting payments and issuing room keys. The Bureau of Labor Statistics reports that the average hourly wage for front desk clerks as of May 2014 was $10.67.
Tip
Since hotels are open to guests 24 hours a day, shifts may vary for the front desk. Teens might occasionally work the night shift, working at the front desk during overnight hours.
Food Service
Many hotels provide food for its guests, whether in a sit-down restaurant or room service delivered to the door. As a result, teens can secure food service jobs in hotels. They may work as hosts, servers or bussers -- positions that require strong customer service skills. Because earnings for these positions rely, at least in part, on customers' tips, teens may earn an hourly wage under minimum wage. However, strong customer service skills can make up for this wage difference by boosting tips.
Housekeeping
Housekeepers work efficiently to turn over rooms from one guest to the next. In this role, teens will change bed linens, clean bathrooms, vaccum, dust and provide fresh towels. Evening and weekend work may be required in this role. The average hourly rate earned by housekeepers in May 2012 was $9.41, according to the Bureau of Labor Statistics.
Bellhop and Concierge
Bellhops and concierge positions call upon teens' customer service skills. In these roles, the teens are stationed in the lobby of the hotel, available to tend to guests' needs. They may transport luggage from the lobby to the guests' room, answer guests' questions about the city, make dinner reservations for guests or schedule housekeeping or maintenance for rooms. Hourly rages can range from $11 to $14, depending on the job responsibilities. While some hotels may employ bellhops and concierges around the clock, most working hours would be during the day, when more guests are seeking assistance.
Tip
The U.S. Department of Labor's Fair Labor Standards Act states that teens ages 14 and older are legally permitted to work. However, working hours are generally limited for teens ages 14 to 16. Your state's law may have different restrictions. Whichever law is the more protective applies. Hotels may have other requirements for ages, though, so it's always smart to ask the minimum age requirements before applying.
Jobs for Teenagers at the Age of 15
Retail Jobs
Large and small supermarkets and convenience stores, including Safeway, Wegman's and Walmart, employ teens as young as 15. Employees may not be able to work in certain departments depending on their ages. For example, labour laws in some states prohibit teenagers younger than 16 or 17 from operating certain heavy equipment. Clothing stores also hire young workers. Retail jobs appeal to young teens because they will learn the ropes working for a professional company, but won't have an overwhelming amount of responsibilities. Parents can rest assured that their 15-year-old will find a job that's close to home since most areas have at least a few retail stores nearby.
Food Service
Several fast food chains, including Arby's, hire young teenagers. Cafes, including franchise cafes such as Starbucks, are also willing to employ young people. Restaurants sometimes hire young teens to work in the dish room or as a host or hostess. Food service jobs offer hours in the evenings, early mornings and on weekends, making it easy to coordinate a 15-year-old's work schedule around school and homework. Teens will also run into plenty of friends while working at a fast food restaurant, and while food service jobs can be tiring they can at times be fun.
Additional Options
Movie theatres, sports stadiums, camps and amusement parks often hire young teenagers to work during events. Fifteen-year-olds may be able to find a job in an office as a helper or assistant. Simple tasks can include filing and basic data entry using a computer. If you're aiming to have a summer job, start your search in the spring. Teens who want to start their own miniature business can offer services to neighbourhood families, including babysitting, dog walking or watching a neighbour's hosue when they are on vacation.
Considerations
Teenagers who are 15 years old are not allowed to work in construction, mining or manufacturing jobs. However, this does not mean that these fields are completely out of the question. If you are interested in a construction job, for example, ask local businesses if you can volunteer your time. While you won't earn any money, you can start building your resume so you have experience to offer a future employer. These sort of companies may let you work in the office, further enhancing your experience. Also, think outside the box. You may be too young to drive a golf cart, but golf clubs may have room for you as a caddie. If you are interested in a field in which you are not legally qualified to work, consider writing paid freelance articles online about the field instead.
Jobs for Kids Ages 11 Through 17
Babysitting
Babysitting is a job for kids as young as 11. They are best suited as a mother's helper, who is there to entertain the children while the mother is working in another part of the house. Babysitting is not a job for girls alone. Boy babysitters are popular with families of boys. Parents rely on friends and neighbors recommendations. Word of mouth is your best form of advertising. As the babysitter outgrows the job, she could easily pass the business down to her siblings.
Pet-Sitting
Pet-sitting involves caring for people's pets while the owners are on vacation or away for the day. A pet-sitter will be responsible for giving fresh food and water, walking dogs and cleaning out cat litter boxes. Although the pet-sitter does not spend the night, he is there often enough to bring in the mail, water plants and take the garbage to the curb. Create a flyer with your name, prices and references, and pass it out to the families in your neighborhood. Unless your parents are willing to drive you, you want to find customers within walking distance.
Yard Work
Yard work can be a seasonal job or stretched into a yearlong position. Summer is the busiest time for yard work with lawn mowing, edging and trimming bushes. Spring cleanup is needed for flower beds and preparing the yard for summer. Fall is the time for raking leaves, cutting back flowers and planting bulbs for spring. If you live in a northern climate, there may be snow that needs shoveling. Print out a flyer listing your services and prices. Determine if you or your customer will provide the equipment and who will be responsible for the yard waste.
Odd jobs
Odd Jobs can mean a variety of things to different customers. Know your limitations. If you cannot lift heavy boxes, don't accept a job to clean out the basement. Make a list of things you could do, and hand it out to neighbors and friends. Odd jobs may include washing the dog, weeding the garden, and painting, sweeping out the garage or helping to serve dinner at a party. Doing odd jobs may be a good match for someone with a busy schedule. Most odd jobs only take a few hours to complete.
Jobs for Underage Kids
Types
There are several types of jobs available for kids too young to apply for traditional employment. Kids should think about what they like to and what they're good at, and then use word of mouth, fliers, phone calls and social networking to alert potential customers of their services. For example, kids who enjoy working with other kids can babysit or be paid playmates of little ones. Kids who enjoy working outdoors can perform lawn care or shovel snow. Other jobs include cleaning people's houses, and walking and grooming pets.
Wages
Underage working kids will likely be paid in cash, and should try their best to be responsible with their money. Parents should help them create a weekly budget (which might include business expenses) and then save the rest. If kids have their eye on something really expensive, like designer shoes or computer equipment, their wisely handled money will help them meet their fiscal goals. Kids should also consider having their parents help them open a checking account. Not only will their money earn interest, but kids can feel responsible and mature. Check the tax law in your state; depending on how much a child earned, he might have to pay taxes at the end of the fiscal year. His parents may also have to claim his earnings and pay taxes based on them, since the child is a minor.
Time Management
Underage kids might enjoy working, but should remember that school and enjoying their childhood should be their first priority. Work should only be done after studies are completed, and high grades and test scores are maintained. If kids feel tired or overwhelmed, they should consider reducing their hours, cutting out some of their customer base, or asking for help from friends or family members. Kids should remember they will have plenty of years to work as adults; there is no hurry. Check the child labor laws in your state to make sure you aren't over-extending yourself.
References
Underage working kids should remember to always put their best foot forward and take every job seriously. It will help prepare them for real jobs once they are of legal working age. The job experience they are acquiring now will likely go on their first job application, and they might to use their customers as future employment references. Kids should make sure they establish a positive professional reputation. The person interviewing them for their first job might personally know one of the kids' customers. Remember, word gets around, and you never get a second chance to make a first impression.
List of summer jobs for 13 & 14 year olds
Farm Work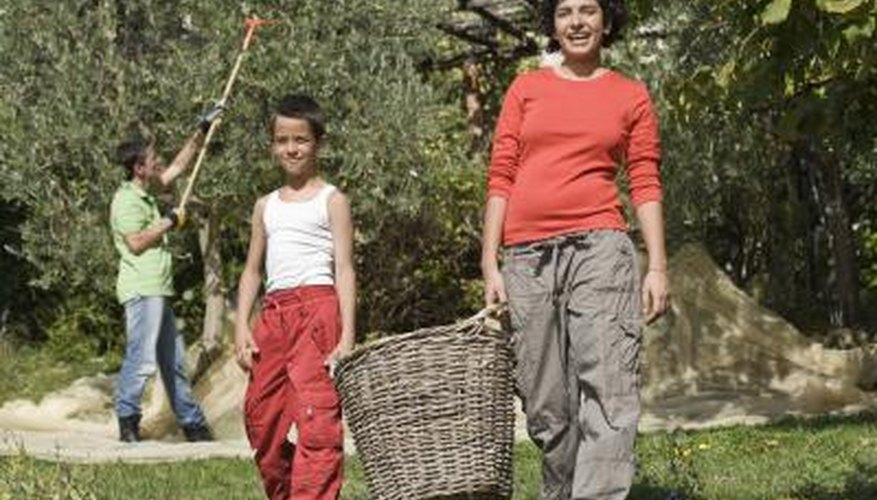 Teens as young as 13 are permitted by law to work in agriculture setting, as long as the work takes place outside of school hours, according to the Department of Labor. Since teens are working during the summer, this rule would not apply. Written parental consent is required. Workers on farms might grow crops, harvest them, and feed and care for animals. Some states restrict the number of hours teens can work, so check your local laws for specifics.
Pet Sitting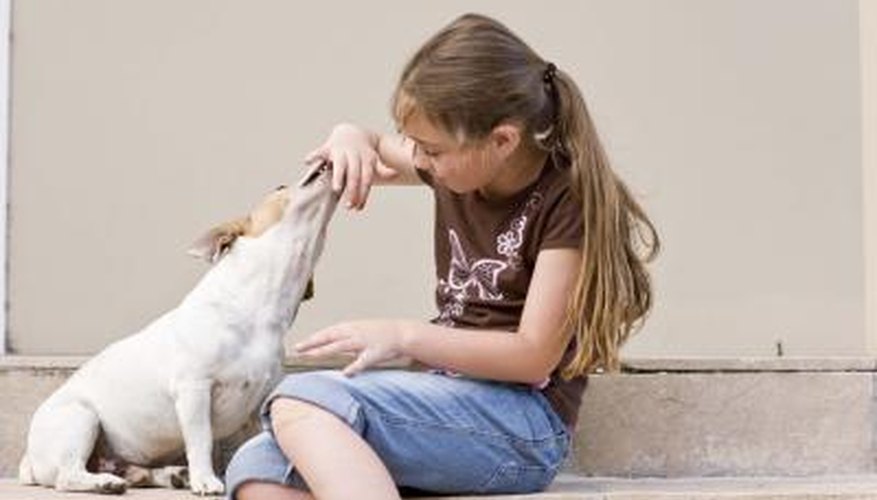 Families take vacations in the summer, and oftentimes they need someone to watch their pets or farm animals. Teens can earn cash during the summer by caring for these animals. The work is not always as fun as it sounds, but pet lovers may find it enjoyable. Teens will need to give pets fresh food and water, clean any messes they leave behind, play with the pets and perhaps walk them too. Many pets require daily interaction.
Babysitting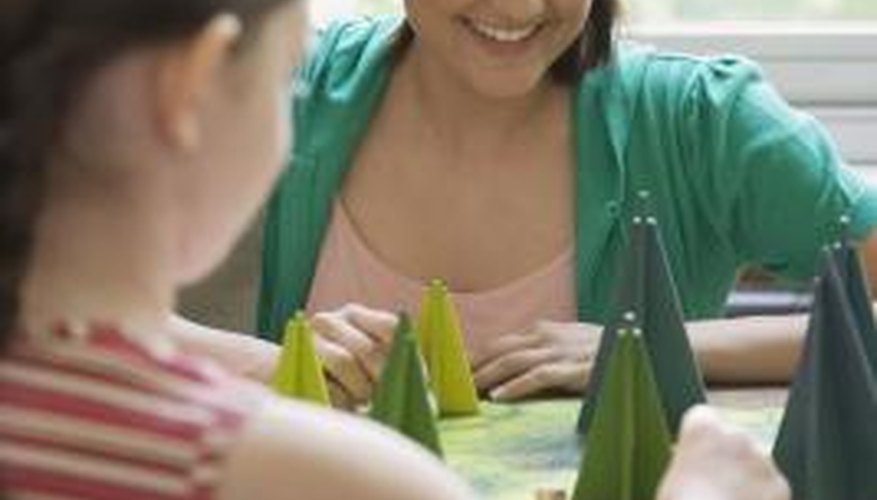 Teens can take over some parenting duties during the summer months and watch children in exchange for cash. Babysitters must monitor the children closely to ensure safety. A babysitting teen might prepare meals for children. Many children are eager to interact with their babysitters, and so babysitters should be friendly and open to elementary level games. The job may be fairly demanding, as children need constant attention. The job is suitable for highly responsible teens.
Volunteering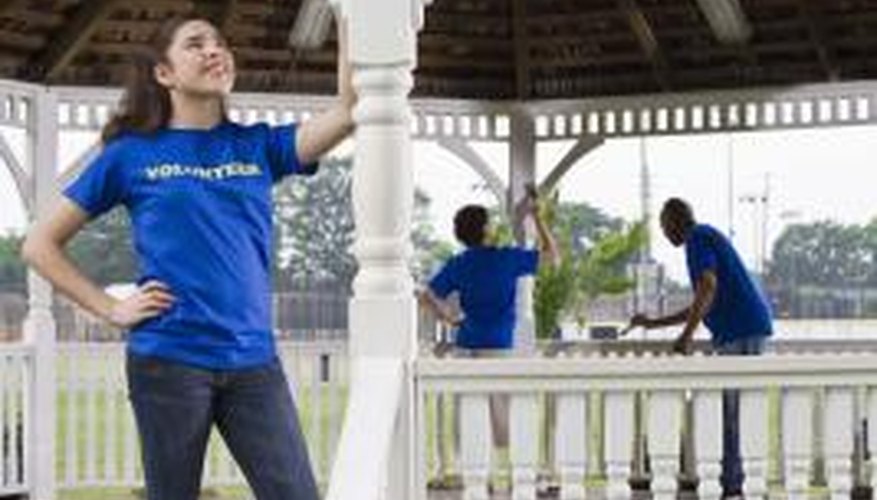 Summertime volunteers don't take home cash, but they do take home job experience. Another benefit of volunteering is the happiness that comes from helping people. Teens can select from an exhaustive list of temporary work to blend their interests with positive action. Sociable teens can play games with people in nursing homes or interact with children in camps. Animal-loving youth can feed stray animals in shelters. Visit websites like Hands on Network or Volunteers of America to browse opportunities.
How teens can find a job
Shop work
Teenagers can visit local shops, especially ones that market to younger customers. Shops often hire teens, especially for weekend work and at busy times. Accessory shops that market to teenage girls, and shoe shops that market to teenage boys are good places to find part-time work. Big supermarkets may also hire youngsters to work at weekends, after school and during the summer holidays. Check with your local newsagent and put your name down for a daily paper round.
Fast food
Fast food chains often take on teenagers and may have opportunities for advancement. Teenagers can start off at one of these jobs and get valuable training and experience in handling cash and providing customer service.
Recreation
Teens can check local council websites and leisure centres to see if there are job opportunities for lifeguards, cleaning or caretaking work. Some of these jobs are seasonal gigs.
Cinemas
Cinemas are a great place for teenagers to work, where jobs as ushers, cleaners or manning concession stalls are sometimes available. Some cinema companies also offer full-time job opportunities in the long run, so teenagers can become assistant managers or work in other supervisory roles.
Tourism
Teenagers should visit local hotels, amusement parks, museums and zoos to find jobs that may be available. These types of tourism spots always need housekeeping, gardeners, cleaners and sales assistants.
Child care
Working as babysitters and nannies is also a good starting point for teenagers looking for a job. Teens can advertise their services online or through flyers.
Schools
Teenagers should check school websites for jobs, because some schools hire teenagers to work after school in various sports coaching roles or as part of work experience programmes.
Restaurants
Restaurants often hire teenagers to work as waiters, waitresses and kitchen hands. An added perk of this type of job is the cash tips.
Pet care
Teenagers can find jobs at local pet shops, or open their own mini-businesses by walking dogs or feeding fish and cats for people who are away on holiday.
How to Help your Teenager Write an Effective Job Flyer
Help your teenager figure out the neighborhood demographic. They should advertise to this crowd. If there are lots of kids around, teens could land jobs by advertising mother's helper and babysitting services. Elderly neighbors could use help with housekeeping and yard work.
Make your teen design their own job flyer, as they will learn some valuable marketing skills.
Offer to proofread the job flyer when it's finished. Be sure the flyer is appropriate, and that it doesn't give too much personal information, such as their home address.
Make sure your teen lists his/her availability. Also, make sure the phone number on the job flyer is one that actually works. If the phone is frequently taken away as punishment, think about letting the teen list your phone number. You could pass along the messages.
Help your teenager think about rates and their competition. Your teen probably shouldn't advertise rates on the job flyer, but its good to know how much they would want to charge. Charging a little less than the local competition could help them land work.
Help your teenager deliver the flyers, but only if they ask nicely. You could drive and they could stick a job flyer in the paper boxes. (Not in mailboxes--that's illegal.)
Jobs for 11-Year-Old Kids During the Summer
Yard Work
If you live in a neighborhood with lots of houses, you can start a summer yard work service offering to clean yards, cut grass and trim bushes. Create a set price list for potential customers. Don't promise more than you can deliver or try to do work you don't have the equipment or physical strength for, since you are not a professional landscaper. Walk around your neighborhood and hand out fliers with your prices, hours and contact information.
Baby Sitting
If you happen to have expedience with looking after younger siblings, you can turn this into a profitable enterprise by offering your services as a baby sitter. If you have watched kids before, get references from previous clients that you can offer to potential costumers. Remember to present a mature professional appearance, since people are not going to trust their children to just anyone. Agree on price before you take an assignment.
Fishing and Crabbing
If you like to fish or do line crabbing, and live near a river or body of water containing either fish or crabs, you can make this into your summer business. You will have to have a fishing license, unless you happen to live in a locality where you can fish without one. Make an agreement with a local fish market to sell your catch.
Recycling
Another way to make money, and one that actually helps the planet, is to gather discarded plastic bottles for recycling. All you will need for this is a bike and a bag you can put the crushed bottles in as your gather them. You can gather any bottles you see discarded on the ground or roadside, but make sure you have a business's permission before going through their trash. Wear protective gloves for this work.