How to Create a Cookbook for Kids
Select the recipes to include in the cookbook. Allow the child to pick their favorite recipes or foods. Depending on the age of the child, these recipes could range from a peanut butter and jelly sandwich to hamburgers and french fries.
Punch three holes in the 8 1/2-inch by 11-inch poster board sheets using a three-hole punch. The number of recipes you are planning to include in the cookbook will determine the number of poster board sheets you'll need.
Allow the child to decorate the front and back covers of the binder with items such as stickers, paints, glitter or glued-on beads.
Allow your child to make each of the recipes. Photograph the child as she prepares the food. Paste the photos on the page with the corresponding recipe.
Instruct the child to write down each step of the recipe on a poster board sheet. For example, for a peanut and jelly sandwich, the child should write: 1. Spread peanut butter on bread. 2. Spread jelly on another piece of bread. 3. Put the two pieces of bread together.
Place each completed page with recipe and photo of the child making the recipe into the three-ring binder.
Things You Will Need
8 1/2-inch by 11-inch poster board sheets
Three-ring binder
Three-hole punch
Cooking Lessons for Teens
Nutrition and Health
In the thrall of adolescent invulnerability, teens often don't consider the effect of junk food on their long-term health. Cooking lessons for teenagers need to start with showing the link between poor nutrition and health issues such as heart disease, diabetes, stroke, cancer, high blood pressure or high cholesterol, obesity or skin and hair problems. To avoid health complications, your teen can practice meal planning using the food pyramid and healthful serving sizes for portion control.
Shopping
In order to be a good cook, your teen needs to know how to shop wisely. Come up with smart-shopper tips together, including making a shopping list from a menu and sticking to what's on the list. bargain shopping with coupons and not shopping when hungry. In addition, have your teen practice calculating the price per serving and comparing prices of brands to find the best deal.
Meal Prep
Putting your teen in charge of the family meal once a week gives her hands-on experience to be ready to fill in when you are swamped or laid up because of illness or injury. Have her keep recipe file or notebook of her own to help her with meal planning whether at home or on her own in the future. Teach her culinary terms such as slice, dice, grate, julienne, braise, glaze, marinate, brown, simmer, boil, fry, bake and roux. Knowing the vocabulary of cooking will make it that much easier to follow a recipe.
Food Preservation
By the time he hits high school, challenge your teen to go beyond simple meal prep and learn about proper storage and preservation of food. Teach him about safe cooking and cold storage temperatures. Show him how to can peaches and pears, freeze fruits and vegetables, and make jams and jellies out of the fresh produce of spring and summer.
Basic Cooking Skills for Children
Preparation
Cooking meals often requires a bit of preparation. You might have to gather the ingredients and chop foods, for example. While you don't necessarily need to put each ingredient in its own little bowl as you'd see on a cooking TV show, your children should learn that it's important to start the cooking process by double-checking that you have everything necessary. This is also a good place to teach substitutions, such as applesauce for oil or tofu for eggs. Young children can chop fruits or vegetables for the meal with a handheld chopper made to push down. Older children can learn knife skills, such as slicing and dicing.
Measuring
Though some family recipes might call for a pinch of this or a dash of that, measuring is an important part of many recipes, particularly baked items. Have your child practice measuring items, including leveling dry goods. By doubling or halving a recipe, you can practice mathematical concepts, as your child must figure out how many cups to use when doubling a recipe that calls for 3/4-cup of sugar.
Cooking
Children are often anxious to get their hands on the stove. To start, you might allow them to stir items as they are cooking or test the readiness of a food like a potato by sticking a fork in it. Children as young as 4 or 5 might even be ready to try their hand at flipping an egg or a pancake. Work with your child to teach her to cook, stepping back as she does what she can, but taking over when things get to be too much. Safety -- especially avoiding burns -- should be your biggest priority.
On Their Own
As your child becomes more proficient at cooking with you, it might be time to allow him to give making a family meal a try. Spaghetti, macaroni and cheese or casseroles are all good choices, as they are easy to make. It's important that he plans the full meal, including foods from all food groups to make a well-balanced meal, especially if it's a meal that the family will eat rather than just an afternoon snack.
Easy Cooking Games for Girls
Hands-On Learning Games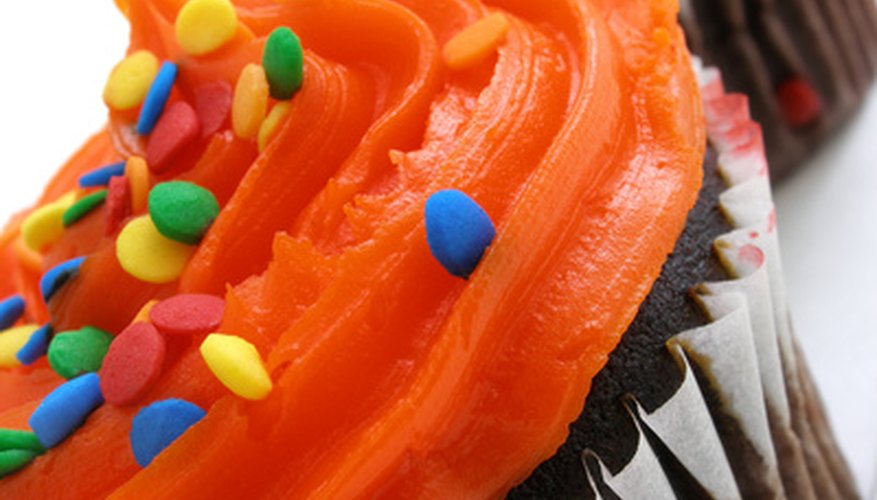 A decorating contest for cookies, cupcakes or cakes is a simple game for young and older girls. Instructional cooking games can teach math and spelling. Count out ingredients and scoops. If teaching spelling, have the child spell certain ingredients while measuring or cooking. Older children can pretend to be chefs and prepare an entire meal. Taste-testing mystery foods and dishes or comparing similar products while blindfolded is a game for any child older than about 1 year.
Toys and Imaginary Play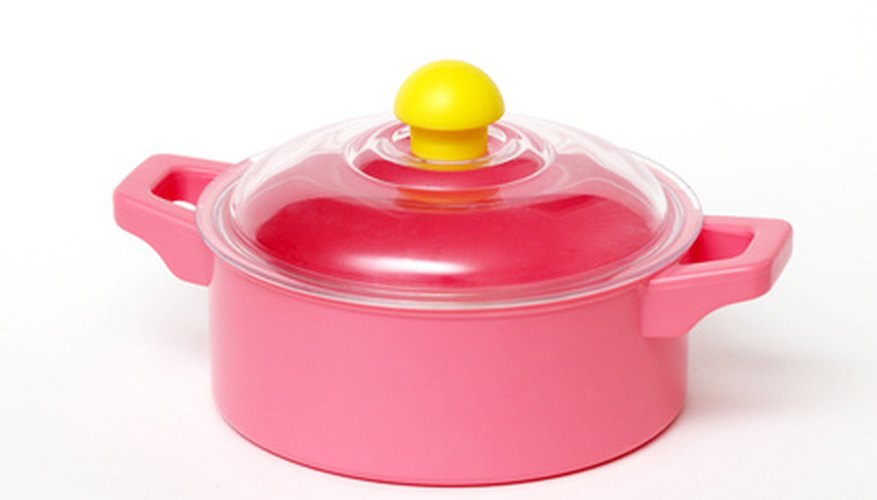 Girls can use play kitchens, fake food and light bulb ovens to play cooking games. Children role-play with these toys, helping them feel comfortable with hands-on cooking games later. Role-playing can be ideal for busy parents, because most children do not need to be directed in these cooking games. Light bulb ovens like the Easy Bake Oven allow girls to ease into cooking but require monitoring.
Virtual Games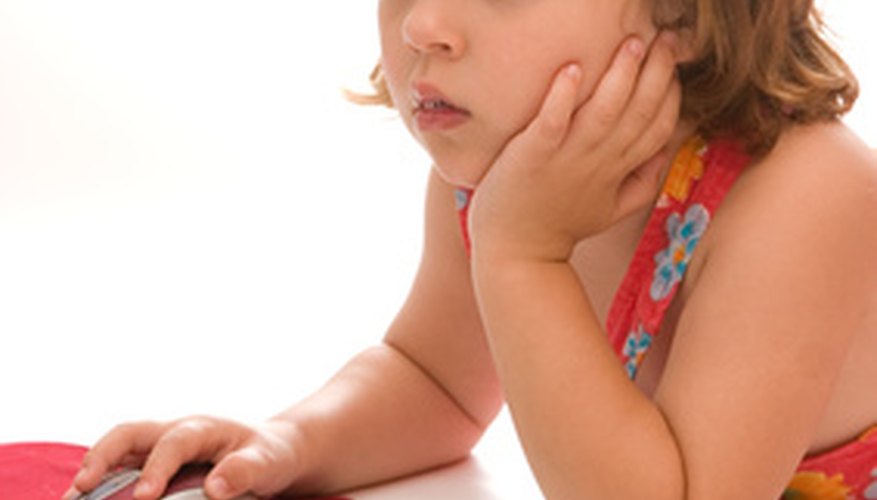 Cooking games online simulate decorating baked goods, cutting and peeling food, assembling meals and blending drinks. Games like Cooking Show teach actual cooking skills. Others like Easy Bake are as simple as clicking the mouse. Virtual games are played on computers, handheld gaming devices, video game consoles and some phones.
Kids' Cooking Schools in Winston-Salem
Private Classes
Not all preschoolers are ready to dive into a classroom environment, and private cooking lessons may be an ideal alternative. The Stocked Pot & Co. (thestockedpot.com) lets you set up a private class where kids can learn to make everything from the perfect breakfast to picture-perfect gingerbread houses, depending on what they're interested in. Since private classes can be a little pricey, consider teaming up with a few moms from your playgroup or preschool so that you can split the cost while still enjoying a small, relaxed class tailored to your tot.
Family Cooking Classes
Sometimes, learning to cook is the most fun when you do it together. A family cooking class typically focuses on learning how to prepare one meal -- an Italian feast with lasagna and tiramisu, for instance -- or one kind of food, like ice cream in different flavors. The Williams Sonoma store at Hanes Mall (williams-sonoma.com) is one Winston-Salem spot that offers family cooking classes. Pick up a copy of its monthly class schedule in the store.
Specialty Classes
A topic-specific class -- like making holiday cookies or decorating a birthday cake -- can help you test the cooking class waters with your preschooler. The Michael's store at Hanes Mall (michaels.com) has a fun lineup of seasonal classes for kids, from decorating Valentine cupcakes to learning how to make buttercream icing.
Seasonal Classes
Both the city of Winston-Salem and Forsyth county parks and recreation departments include kids' cooking classes on their schedules around the holidays and in the summer. The Polo Park Community Recreation Center, run by the city of Winston-Salem (cityofws.org), offers holiday classes that teach children to make a festive dessert they can take home with them to share with their families. Parks and recreation classes depend on available teachers and interested parents, so let your local center know that you're interested in a cooking class for preschoolers.