When purchasing a toy for an 18-month-old girl, there are a variety of things to consider. A toy should be able to hold the toddler's short attention span, but also encourage her to develop mentally. At this stage in their lives, little girls can walk, talk, perform basic motor skills and begin to show personality. Toys that help a little girl at this developmental stage need to keep her intrigued.
Music Toys
Image Source/Photodisc/Getty Images
Most 18-month-old children have some interest with the sounds and noises that accompany music. Look for toys that encourage her to press a button in order to play a noise or a song. These will help her learn about cause and effect. Many toy instruments, such as plastic guitars, drums or pianos, are not appropriately sized, but also durable enough to withstand the rough play of an 18-month-old.
Books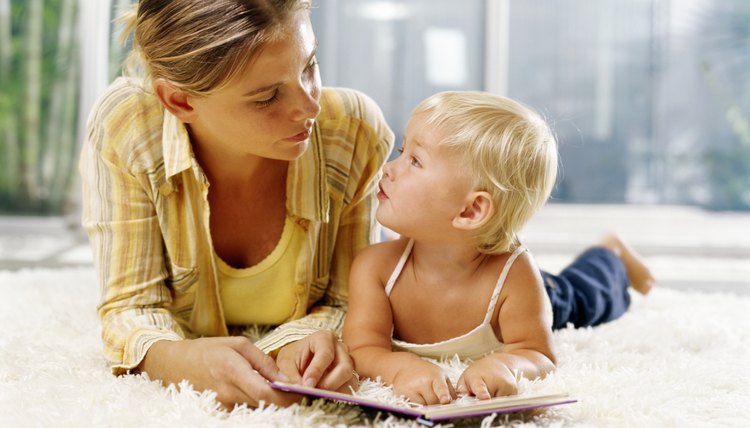 Kraig Scarbinsky/Digital Vision/Getty Images
Many 18-month-old girls love books. Even though girls this age cannot read, many of them still appreciate sharing a good story with a parent. Purchase books that feature characters from her favorite movies or TV shows, or that accompany her favorite toys. Many books for kids this age feature buttons, windows or finger puppets. These will help hold her interest and also help her work on fine motor skills. Developing a positive relationship with reading at a young age will help a little girl excel in school later in life.
Baby Dolls and Stuffed Animals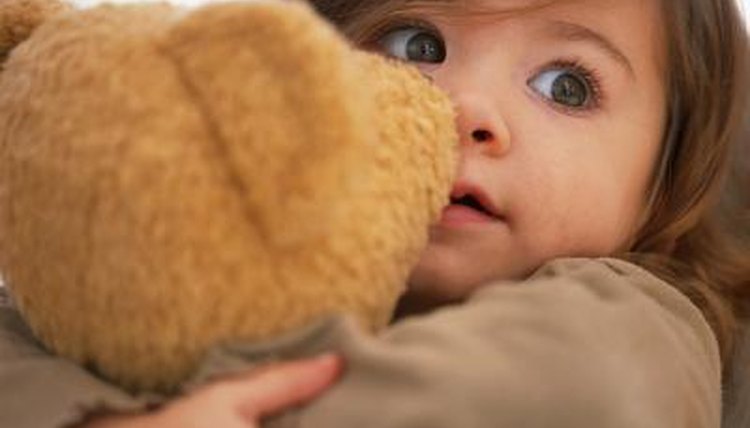 David De Lossy/Photodisc/Getty Images
Baby dolls and stuffed animals are some of the most popular toys among toddler aged girls. Baby dolls teach little girls to nurture and the importance of loving and caring for someone else. Many little girls also become attached to stuffed animals, and these animals provide little girls with a sense of security. Stuffed animals also encourage little girls to use their imagination and creativity, as many kids this age will pretend these animals are real.
Bath Toys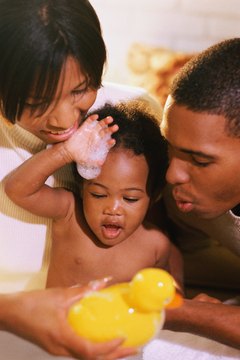 Stockbyte/Stockbyte/Getty Images
Bath toys can help an 18-month-old girl enjoy bath time and keep her occupied while a caretaker washes. Common bath toys, such as rubber ducks and fish, allow children to squirt the water out of the toy and explore the properties of water. Items such as miniature boats and other floating objects help a child explore their creativity and use her imagination.