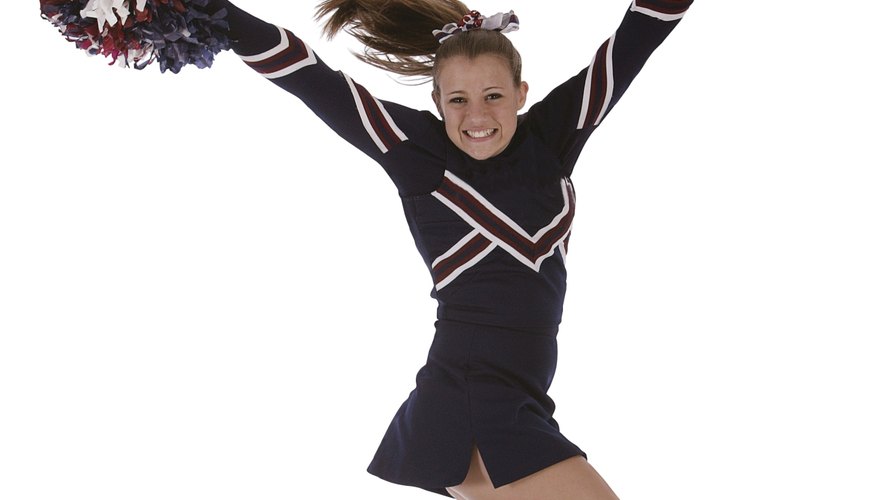 From first dances and first dates to the honor roll, athletic endeavors and graduation, the teen years are full of once-in-a-lifetime memories. Scrapbooking is an ideal way to preserve these memories, and your teen's busy life gives plenty of material for a high school scrapbook. Pull out your favorite card stock, scrapbook paper, stickers and glitter, and work with your teen to create a scrapbook that preserves memories for years to come.
Memorable Events
Your teen's scrapbook can focus on her favorite events throughout her high school days. Go through your digital photos and print ones that commemorate such memorable events as the first day of high school, homecoming, prom and graduation. If your teen held onto any memorabilia from these events -- her schedule from freshman year or her ticket to prom -- you can add these items on the same page as your photos from the event. For an added touch, your teen can cut out words that describe these events -- perhaps "anxious" for her first day of school or "beautiful" for her first prom night.
Athletic Prowess
If your teen participated in sports, a scrapbook can also celebrate his achievements on the field or court. You can often find scrapbook paper in the design of a football field, hockey rink or basketball court. Choose the appropriate paper for your teen's scrapbook, and use it as the backdrop for the pages. Mix and match photos of your teen in action with box scores and articles from the school newspaper. If your teen's team was highly successful, you might even have headlines from the local paper to add to the scrapbook to commemorate your teen's accomplishments.
Academic Achievement
High school isn't all fun and games. Your teen also worked hard in the classroom, and a scrapbook can also celebrate her academic accomplishments. If you saved her straight-As report card or that 100 she earned on her geometry test, you can create a section of the scrapbook dedicated to her academic success. Create a list -- handwritten or using the computer -- of her GPAs or honor roll selections. Opt for a scrapbook paper that features books for an academic vibe for this section of the scrapbook.
Social Fun
Your teen's social activities are probably a big part of her life, so a scrapbook should also capture the fun he had during his teen years. Title a page "Best Buddies" and include photos of your teen hanging out with his best friends in different environments, whether they were spending time together at your house, at a high school football game or at their part-time job. If your teen is in a relationship, you could even add a few pages dedicated to your teen and that special someone. Just remember that teen relationships are fickle, and he might not want those memories preserved for eternity.