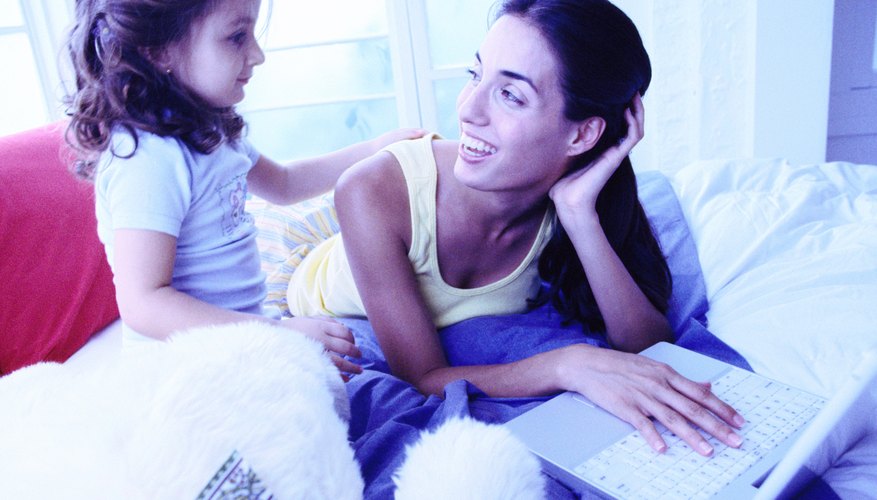 "Mommy, can Becca come over to play?" Chances are, if you've got a child in day care, nursery school or preschool, you're going to get a question like this at some point. But if you don't know Becca or her parents, it's not as simple as just making a phone call. Writing a note to the parents of your child's friend, via email or by hand, is a good way to start the ball rolling for putting together a perfect playdate request.
Introduce yourself to the parent and explain how your child and her child know each other. If you know the parent's name, that's great, but if you don't, it's OK. Just start off with a simple "Hi," and explain who you are. For example, you might write, "Hi there! I'm Kerry Hunt, Timmy's mom. Timmy and your son, Carlos, are in daycare together."
Extend an invitation. When writing to another parent to set up a playdate, you should either invite the child to your home or suggest getting together at a neutral location, such as a playground. For example, you might say, "Jenna loves playing with Sasha. We'd love to have Sasha over for a playdate so the kids can spend more time together."
Discuss scheduling options. Mention a day and time that would be convenient for you, or if your schedule is flexible, give the other parent a range of options. For example: "Saturday and Sunday mornings are a good time for us. What would be convenient for you?"
Request a reply. Ask the other parent to get back to you with an answer and some potential times and dates that would work.
Include your contact information. If you're writing by email, the other parent will be able to reply easily, but it's still a good idea to include your phone number. If you're writing by paper, include your email address and your phone number.
Sign off pleasantly. Be sure to sign your message with both your first and last name. It might also be helpful to include who you are in parentheses next to your name to avoid any possible confusion. For example: "Hope to hear from you soon! Regards, Michele Santini (Jordan's mom)."
Send the message. If you don't know the parent's name, it's fine to write something like "For Jacob's Parents" on the envelope. You can then send the message to the other parent by handing it to your child's teacher at drop-off time.
Tip
Keep it light and breezy; there's no reason to be overly formal. After all, you're just arranging a casual playdate.
Warning
Don't get too involved in details during this first contact with another parent. Once you get an affirmative response from the other parent, you can work out the details of time, location, activities and acceptable snacks.