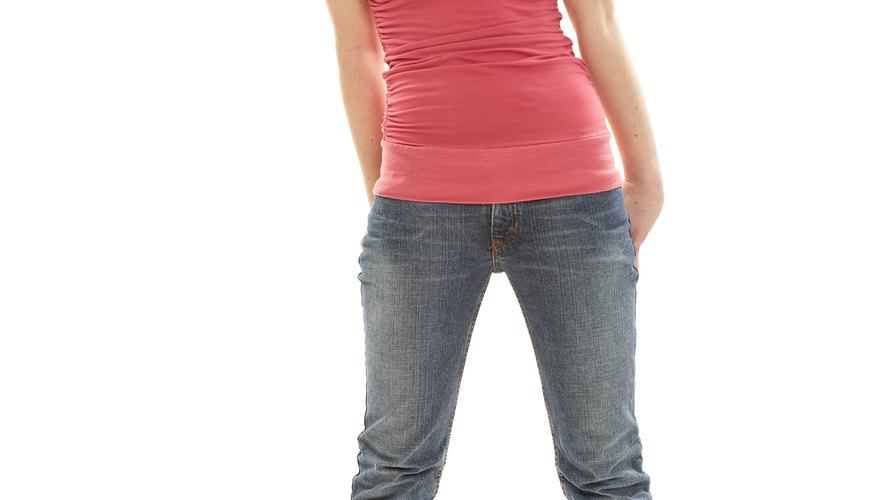 The teen years can be like venturing into an uncharted territory that has a new surprise around every corner. The seemingly sudden rush of hormones, body changes and topsy-turvy emotions can make adolescence a difficult and confusing time for a teen and her parents. According to PBS.org, gender research reveals that the composition of neurons in the brain and its size can affect the way that teen girls develop cognitively, experience emotions, socialize and approach risk-taking.
Try to understand the changes that happen during the teen years and what your daughter is experiencing. Learn everything you can about teenagers and reflect on your own teenage years. In addition to undergoing physical changes, a teen's brain develops during adolescence, giving her the ability to think abstractly, reason and socialize differently. Teens often argue as a way to exercise these new cognitive and social skills. Plus, as a teen undergoes changes physically and emotionally, she may also feel confused and self-conscious about her body.
Open the lines of communication. Positive, open communication fosters trust and starts with active listening. The American Academy of Pediatrics points out that the parents who listen are the parents who are heard. Instead of finding faults during a conversation or immediately giving advice, listen to your daughter without judgment. Then reflect what your teen said to you by restating what she said in your own words or by asking clarifying questions. Show empathy, share your own experiences and offer constructive advice only when you have all the facts.
Choose your battles wisely. The teen years are when girls start finding their own identities and taking risks. During this time, your daughter may want to take risks in the form of trying out different fashions, wearing dark nail polish, socializing with boys, dying her hair various colors and experimenting with makeup. Instead of harping on her about harmless, temporary issues, save your battles for the serious issues that may come up, like those involving drugs, alcohol, sex or abusive relationships.
Set clear expectations and boundaries. Your teen may not always like "the rules," but they're necessary. It's important to remember that you're her parent, not her friend. You must be clear and specific about what you deem acceptable and unacceptable behavior, and set appropriate rules and reasonable limits. Make sure your teen knows the consequences for breaking the rules, be ready and willing to explain your decisions, and consistently enforce the limits that you've put into place. In addition to correcting your teen daughter's behavior and actions, tell her when you're proud that she's met or exceeded your expectations, which should reinforce her positive conduct.