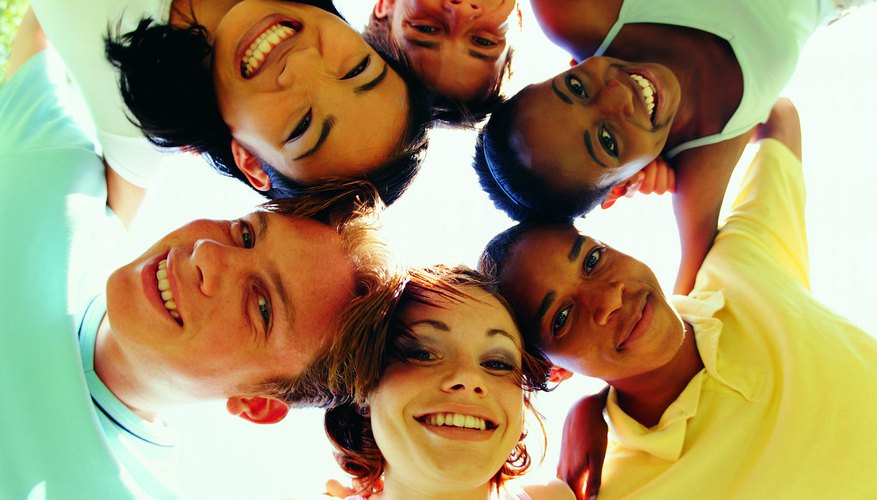 Divorce is difficult for children of all ages, but can be especially difficult for teens. Teens are experiencing physical, social and emotional changes as they travel through adolescence and move toward adulthood. A significant event, like a parent's divorce, can have a major effect on the teen during this difficult time. It is helpful for teens to have support in place to help them process their experience. Support groups allow teens to connect with other teens who are having similar experiences.
Importance of Support
For teens whose parents have divorced, support is critical. It is often helpful for teens to discuss the effect of the divorce on their lives, the emotions they are experiencing as a result, and any reactions to the life changes that occur. For many teens, it can be difficult to speak with other family members who have their own reactions to the divorce. Support groups, whether online, in school, or in the community, can allow teens to discuss their feelings with other teens who are experiencing the same things.
I Am A Child of Divorce
Iamachildofdivorce.com is a website that offers resources for children and teens whose parents have divorced. The site offers an online support group for teens, which includes a weekly theme, videos that can be watched, online questions to prepare for the week's theme, an hourlong chat with group members led by a facilitator, and a recap of the week's discussion. Teens are also encouraged to keep a personal journal to reflect on their feelings and experience. The pilot group launched in April of 2013. Interested teens can register on the website.
Banana Splits Resource Center
The Banana Splits Resource Center is a resource for the establishment of school-based support group for children who have experienced their parents' divorce. The website provides suggestions for readings, videos and group activities to help children and adolescents process the experience of divorce with other students who are having a similar experience. This allows teachers and administrators to create support groups for children in a school setting, providing a place to process their experience and express their feelings.
Community Support Groups
Most communities have support groups where teens of divorced parents can meet with other teens to discuss their feelings. In Southern California, the Divorce Recovery Workshop for Teens provides support to teens of divorced parents. These teens meet in small groups for six weeks to discuss the divorce and connect with other teens having similar experiences. Other support groups within communities can be found by searching online or contacting community agencies.