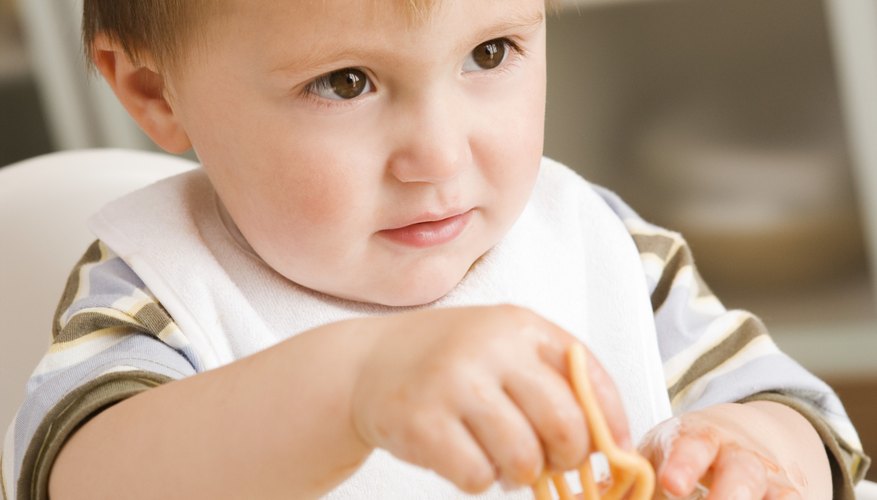 As babies and toddlers become pros at feeding themselves, it can make a clean table look like the outcome of a lunchtime food fight. Don't worry about every food piece that touches the table or every stain that may ruin a cloth placemat. Instead, consider investing in a child's non-slip feeding mat. It makes eating out a breeze, so parents and toddlers can enjoy a happy and mess-free meal.
On-the-Go Feeding Mats
For families that dine out often, disposable feeding mats are a good option. They easily store in a diaper bag and give parents a break cleaning off a messy mat. Choose one with adhesive strips on the back to keep the mat in place. If saving the planet is more your thing, look for a thin, reusable feeding mat that rolls up like a fruit roll-up and can be shoved into an already overloaded diaper bag. Many come with suctions on the backside to stick to restaurant table surfaces.
Learning Feeding Mats
Babies and toddlers are like sponges, absorbing all sorts of information at all times, in all places. Mealtime shouldn't be excluded. To help them learn at mealtime, look for feeding mats that offer learning opportunities. Some have ABC, 123 or animal designs for your future novelist, mathematician or veterinarian to learn and practice. Also available are feeding mats with place setting designs for your future restaurateur.
Play Feeding Mats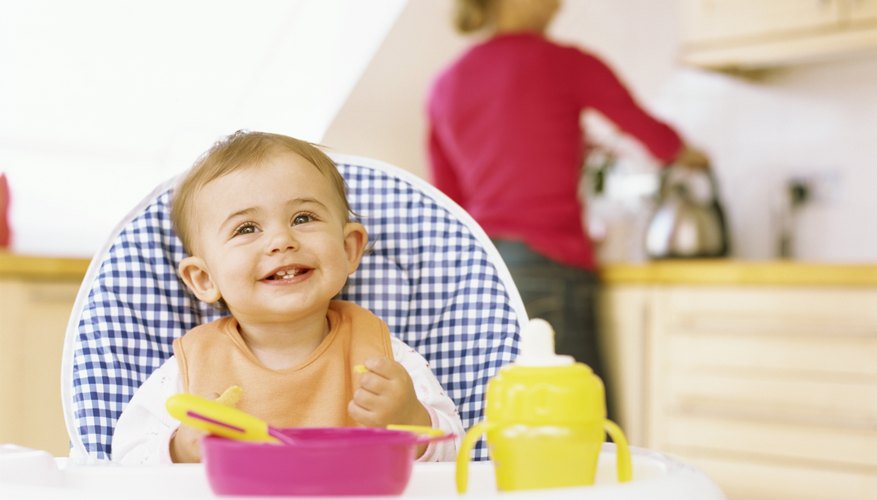 Mealtime for kids often overlaps with mealtime for Mom. To keep a toddler entertained for longer, look for a multitasking feeding mat that protects food and keeps a child occupied, so mom can enjoy her meal. Play feeding mats are available in colorful designs and are compatible with washable markers to set your budding artist free.
Mess-Friendly Mats
While most feeding mats help grip food before it hits the floor, some mats work overtime to hold spills and food that didn't quite make it into the mouth. For the most mess-free mats, look for silicone material that prevents food from slipping off the mat. Some mats are designed with side rails to hold spilled liquid, while others include a scoop that hangs over a child's lap for fallen food.