Looking to keep your kids busy on Halloween? Try gathering them up for a fun-filled activity by making these playful monster lollipops. Not only do these fit with the theme of the day--they also taste great! You can create different-colored monsters by using multi-colored gumdrops and lollipops. Here is how.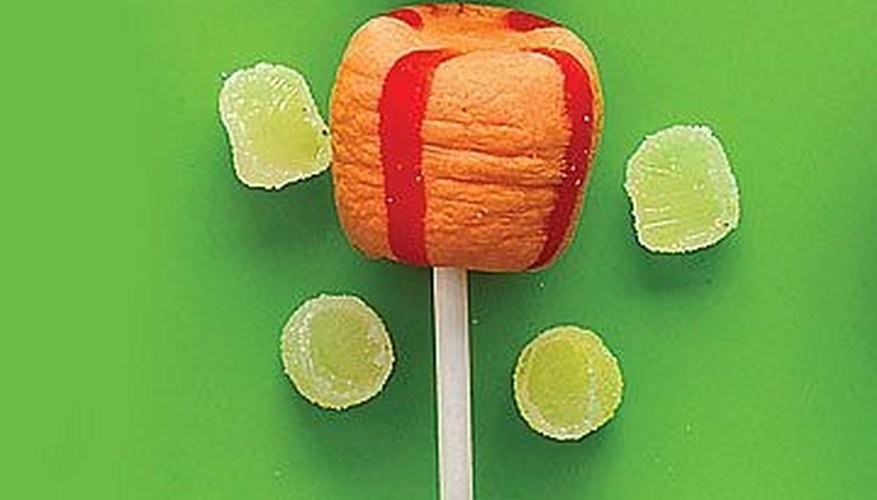 To create the head of the monster, cut the top off of a white gumdrop. Cut the top of the black gumdrop off to create the hair. Using the white spice drops you can create the arms by cutting a spice drop in half lengthwise. As for the legs, cut the tops off of two spice drops. They will look like stubby legs. Feel free to add hands and feet by using the tops of the spice drops. Cut small pieces of licorice for the eyes and neck bolts.
Build your monster. Using the lollipop as the body, add the head, arms and legs by sticking the sticky part of the candy to the lollipop. With a toothpick, poke holes into the face to add the mint nose, red sprinkle mouth, black licorice eyes and neck bolts. Encourage the kids to be creative with their monsters and add other things to them, such as eyebrows, hats or longer hair!
To wrap your lollipops, use a tall cellophane bag or clear plastic food wrap. Tie it together with pretty ribbons that match the monster and it will look like it just came straight from the candy shop!