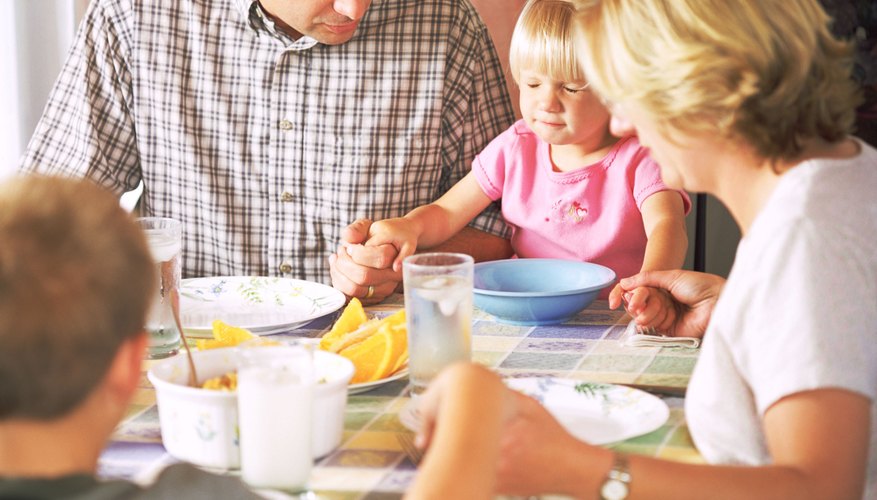 You might think you can't get your toddlers or preschoolers to eat any potato that isn't fried and in a fast food box, but you'll be surprised how much your little ones will enjoy mashed sweet potatoes. Of course, the fact that many people put marshmallows on their sweet potatoes is helpful when it comes to convincing the littlest of food critics that this new dinner item is one worth trying.
Mashed Sweet Potato Recipe
To make a mashed sweet potato recipe that even your youngest children will enjoy, you will need four sweet potatoes, salt, nutmeg, cinnamon, 2 tablespoons of honey, 1/2 cup of milk and 3 tablespoons of butter. Simply mix a pinch of salt and the other seasonings into your peeled, cooked sweet potatoes with the dairy products. Serve your sweet potato mash to the entire family as a tasty side dish.
Sweet Potato Surprise
You probably know someone who likes to drown everything he eats in salt and pepper or someone who refuses to eat anything without smothering it in ketchup. Maybe you and your kids like to do that, or maybe you like your food prepared a little differently. Try offering your little ones some small marshmallows for the top of their mashed sweet potatoes. Sprinkle a little extra cinnamon atop your mashed sweet potatoes or just leave them plain. The choice is entirely up to you and your family. Consider making your recipe with a combination of ordinary russet potatoes and sweet potatoes to entice kids who aren't exactly sweet potato fans -- yet. You can omit the sweeter ingredients and add cheese and bacon bits for a savory mashed sweet potato option your little ones will enjoy.
Sweet Potato Mash Health Benefits
With each serving of tasty sweet potatoes, your toddler or preschooler will receive plenty of health benefits as well. Sweet potatoes contain high levels of beta carotene and are chock full of Vitamin A, according to the Worlds Healthiest Foods website. Additionally, if you tempt your tots with purple sweet potatoes, you'll add antioxidants and anti-inflammatories to their diet.
Put the Kids to Work
Now that you know how to make a delicious sweet potato recipe, you need to get your kids involved in making it with you. Grab a stool or a chair and let your little ones into the kitchen with you. Give them the job of putting the sliced and diced potatoes into the pot of water. When the potatoes are finished cooking, let them be the ones to add in all the extra ingredients, and let them watch you mash the hot potatoes. You can also create a mini-sweet potato mash bar with little bowls of different toppings and let them serve themselves and create their own sweet potatoes, buffet-style. They'll think this is so entertaining that they'll be asking for this healthy dinner side on a regular basis.