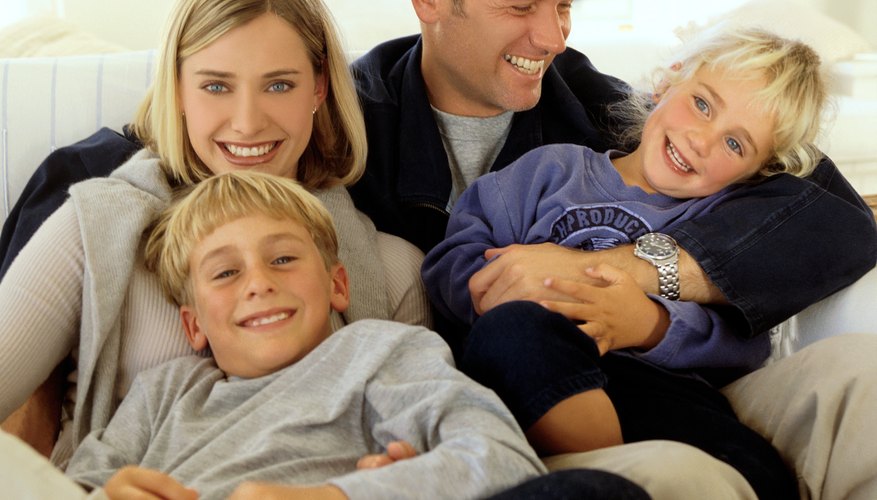 Family memories are the glue that binds a family together, through both good times and not-so-good times. It's not even necessary to expend significant effort and expense to make awesome family memories -- sometimes, the simplest activities can become the most special, according to Bo Prosser, coordinator of Congregational Life for the National Cooperative Baptist Fellowship. Create memorable moments of family activities to fill the memory banks of every family member.
Hold a family meeting to discuss desires and make plans. You might meet monthly to talk about upcoming activities, make plans for excursions and discuss recent outings. Give every family member a chance to share thoughts and feelings to ensure that everyone feels heard and valued. Implement ideas for activities throughout the coming month to ensure that your family creates memories.
Think about memories you have from your own childhood to discern what makes a memory special and distinct. While you may have fond memories of family vacations and special excursions, your memories probably also include less-involved activities as well, like Sunday dinners or picnics at the park. The memories you carry with you are representative of your values and ideals, and you can use them to create new memories and carry on family traditions.
Grab every moment, both big ones and small ones, and make the most of them with the family. It's all about energy and attitude and making every moment count. You could even make weekly trips to the grocery store memorable for everyone if you approach the task with a positive attitude and an adventurous spirit. Imagine the scavenger hunt possibilities for everyone if you scour the aisles and shelves to find unusual and exotic food items.
Make a habit of having a camera handy to capture candid photos as they happen. With the technological capabilities of cell phones and smartphones, this is easier than ever before. Whip out your camera often to take pictures of family members having fun and enjoying life. Once you start amassing family photos, make albums and scrapbooks to document activities and to make it possible to remember them, advises the University of Illinois Extension.
Encourage positive interaction between family members. Setting the example as the parent, laugh often, listen actively to everyone, speak honestly and demonstrate the value that you place on your family. These attitudes should help create a positive air of love and community within your family.
Talk about enjoyable activities and excursions after they occur. The family lore that develops with the telling and retelling of tales and activities is part of what gives families their rich and loving traditions. Even little children will grasp and learn these important traditions when they grow up listening to family members reiterate stories with delight.