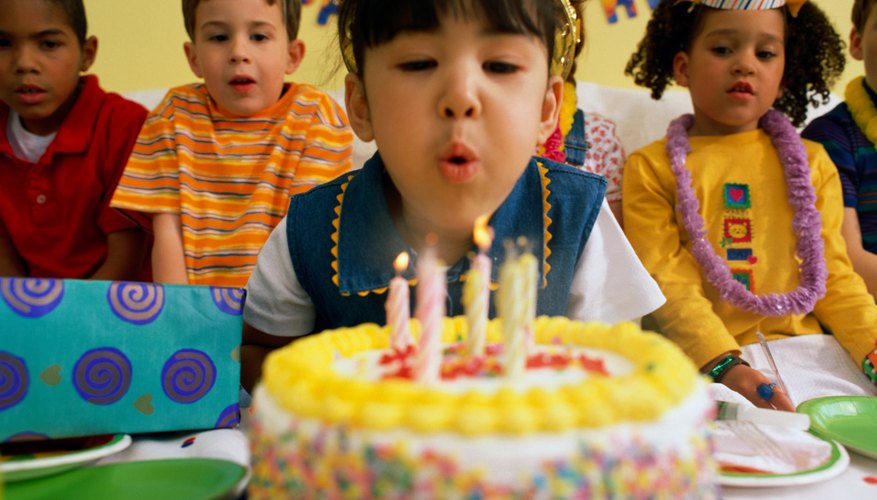 Among the larger metropolitan areas in the country, Atlanta, Georgia, has a wide array of attractions, events and festivals. Amid rolling green hills and thick forests, this southern hub is sure to have a few unique birthday party venues. Whether you are looking for something specific to Atlanta or just a place that is out of the ordinary, you can find it in the peach state capital.
Party Places
There are a few party places that can only be found in Atlanta. Leapin Lizards has 20,000 square feet of play area with giant inflatables, hockey tables, a toddler area and a separate party room. A variety of birthday packages are available that include tableware, juice and playtime. Hippo Hopp Indoor Playground is an eco-friendly facility with an all organic cafe. You can customize your party package to include you choice of face painting, a private room, birthday banner, goody bags, balloons and plenty of play time on the inflatables and play areas. Mighty Jumps is another indoor playground option with obstacle courses, slides and bounce houses. Party packages include pizza, drinks, a private room and access to the playground. For children ages 1 to 7, Tumble Tots in Norcross, 23 miles from Atlanta, will host your party in its indoor playground with face painting, themes and crafts.
Interesting Game Centers
If you are looking for something that is not your typical fun center, there are a few great places to consider. The Cascade Family Fun Center is a premier roller skating rink that also has inflatables, video game consoles and arcades. You can either choose from a skating party or a bouncing party. Both have food, drinks, a party room and help with the preparations. For a state-of-the-art bowling party experience, Bowlmor Lanes will host kids birthday parties. It has gourmet food fit for kids, high quality bowling lanes and a signable bowling pin for the birthday child. Area 51 in Roswell, 23 miles from Atlanta, is a large fun center that has party packages including a featured film, a round of mini golf or both.
Unique Entertainment Venues
Your kids may enjoy a fun show for the party. The Center for Puppetry Arts in downtown offers birthday accommodations. Your party will have exclusive seating for one of the center's shows, a build-a-puppet workshop after the show and a private party room. Another option is to let Circus Camp host your party. It has trained circus performers that will provide entertaining instruction in the aerial room, a private party area and help with the cleanup. American Girl in Alpharetta, 25 miles outside of Atlanta, has party packages especially for girls featuring crafts, tiaras, a meal, games and goody bags.
Educational Venues
The Children's Museum of Atlanta has a party package that includes a full day of play at the museum. It has numerous hands-on exhibits such as riding tractors, farm toys, a traveling exercise, a painting wall, tool discovery and a book center. The party will consist of juice, pizza, a party room and a host. For a party with the animals, Zoo Atlanta will host your party. It provides tables, decorations, catered food and zoo admission with add-on activities such as animal encounters, splash fountain, face painting and crafts. 25 miles outside of Atlanta in Duluth is the Southeastern Railway Museum. There you can rent a party pavilion or even have your party in an authentic rail car.