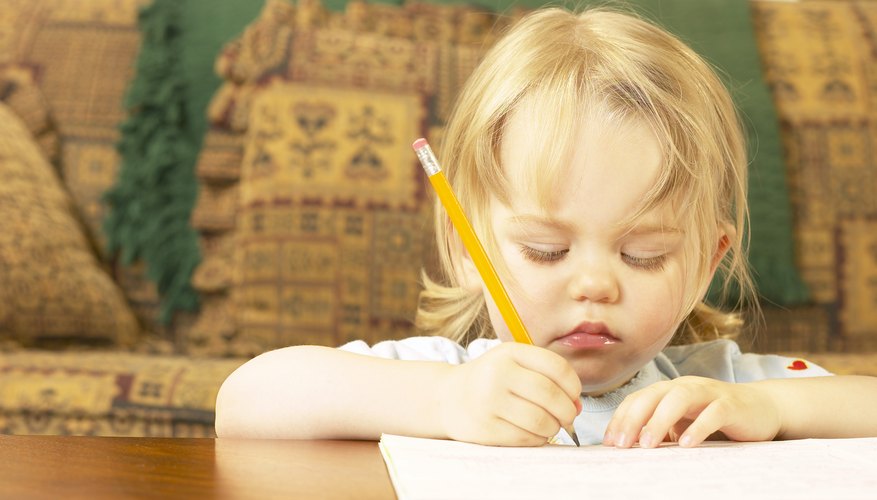 Nicknamed the International Gateway to the South, Charlotte is a travel hub. Whether you are traveling to this North Carolina city or are part of the 6.9 million residents that live within 100 miles of Charlotte, this Southern area has plenty of fun-filled programs, classes and schools for toddlers.
Museum Programs
Older toddlers and their adult caregiver can take a Mini-Masters Art Workshop at Charlotte's Mint Museum (mintmuseum.org). Little learners can take a trip through the galleries with a museum educator and get involved in an art-making experience. The Bechtler Museum of Modern Art's (bechtler.org) Family Day is an ideal artsy parent-toddler program. This museum activity includes tours and scavenger hunts. Admission is free for kids. If your tyke likes science, the Charlotte Nature Museum (charlottenaturemuseum.org) has classes for kids of all ages. Kids can take a trek through the Butterfly Pavilion and summer camps are available for toddlers who border on the preschool age group.
Music
Musical, or at least music-loving, toddlers can try a Charlotte Music Together (musictogetherofcharlotte.com) program. This program includes 45-minute long classes for toddlers with a developmentally appropriate focus on music, movement and instruments. The Charlotte Music School (charlottemusicschool.com) has group programs for toddlers who are at least 3 years of age, and includes learning about different instruments, playing percussion instruments and music terminology. The Charlotte Academy of Music (charlotteacademyofmusic.com) features its own early childhood music prep program. Tiny tykes can learn about rhythm, music words and piano techniques.
Dance and Creative Movement
Your pint-sized ballerina can try a dance program at one of Charlotte's performing arts schools. Dance Fever Charlotte (dancefevercharlotte.com) has a creative movement class for 2- and 3-year-olds that teaches toddlers about basic ways to move and interpret music. Dancers Unite (dancersunite.net) has Saturday and summer programs for toddlers ages 2 years of age and older. These classes include ballet, tap and tumbling lessons. The Carolina Dance Capital school (carolinadancecapital.com) offers recreational ballet classes for kids as young as 2 years old. This basic program teaches positioning and poise for new toddler dancers.
Preschool Programs
While your toddler isn't technically a preschooler yet, he can still learn a thing at a pre -- or before beginning -- school program. The Charlotte Montessori School's (charlottemontessori.com) Primary Class is a program for kids ages 15-months to 3-years that includes vocabulary development, social skill building, pre-math and pre-language activities. Charlotte's Goddard School's(goddardschool.com) Toddler Program has a variety of movement activities such as outdoor play, running and jumping along with learning center-based lessons in the block area, creative arts or book-reading center. If you are looking for a child care program, the YMCA of Greater Charlotte (ymcacharlotte.org) has toddler options that include learning about social skills and self-reliance.