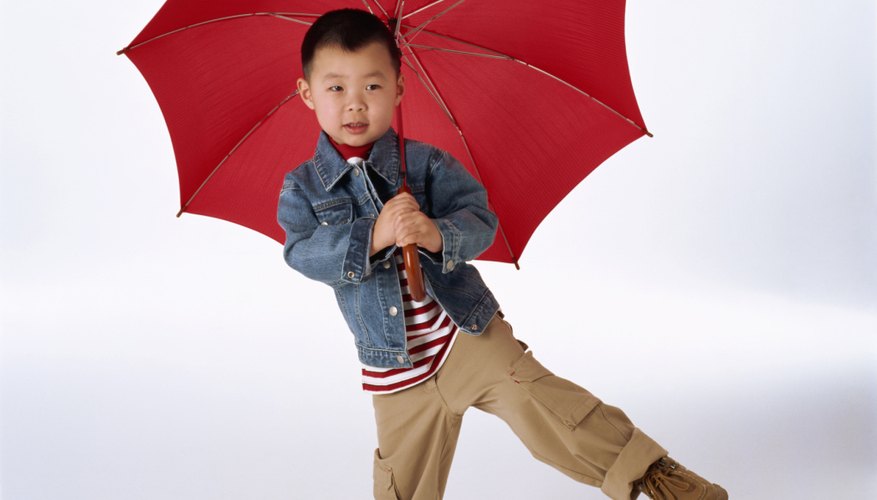 If you're a mom in New York City, then you know the weather isn't always ideal for outdoor play. When it's rainy, snowy or just plain cold out, your toddler may get tired of being bundled up in eighteen layers of clothes before you head to the outdoor playground one more time. Thankfully, that doesn't mean you're all stuck bouncing off the walls at home. There are some fantastic indoor play spaces all throughout the city where you can take your toddler to let off some of that steam.
Staten Island
If you live in the Staten Island area, you could head on over to The Staten Island Children's Museum (statenislandkids.org) for a day of indoor play. You can crawl through a human-size ant hill with your little bug or climb on a pirate ship and set sail. Plan to attend one of the programs like Storytime, animal feeding time or Paint Day, where your little Picasso can create his very own mini masterpiece. Tot's Time Plus on Tuesdays and Thursdays includes art time, stories, singalongs and more. If you're looking for an indoor jungle gym for your little monkey, check out the Party Jungle (thepartyjungle.com). This indoor play facility has two play areas and plenty of soft play toys to keep your little one happy and busy.
Manhattan
In the Manhattan area, visit The Heimbold Family Learning Center inside the Scandinavia House (scandinaviahouse.org). This indoor play space is packed full of hands-on learning stations in vivid colors that will appeal to any toddler, like the train table, hiding places and the adorable kid-size cafe. Come by on a Saturday morning for storytelling with Hans Christian Andersen storytellers, or attend playtime through the week with Hildur and Lise, where your little cutie can participate in Nordic crafts and activities. Stop by The Art Farm in the City (theartfarms.org) for drop-in play time. Your little guy will squeal with delight when he gets to meet all of the animals in the indoor petting zoo, including rabbits, guinea pigs and more. Head on over to the City Treehouse (citytreehouse.com) to explore the two-story treehouse. Your toddler will giggle with joy as he splashes his hands in the shallow water table and experiments with the sprinklers and dump buckets.
Queens
When you're looking for a place to play indoors in Queens, check out Kids Fun House (kidsfunhouse.com). This indoor play space offers open play times where you can just drop in and let your little wild child run and play, so you can take a breather. There is a large playground for preschoolers with mazes, tunnels and slides, and a smaller toddler area that is the perfect, safe place to let your toddler toddle about and play. You can also stop by the New York Hall of Science (nysci.org) and let your little guy play in the Preschool Place. This play area was designed for kiddos from birth to six years old, so your toddler can play, explore and discover in a safe, clean environment. You can just let him be himself and interact with other little ones while you sit back and watch. Plan to attend some of the story times, singalongs and other exciting activities that regularly take place there.
Brooklyn
If you're a Brooklyn mom, you'll love taking your little ones to Families First Brooklyn (familiesfirstbrooklyn.org) for engaging indoor play. This is a nonprofit organization that offers exciting classes to kids from birth to seven years old. Sign up your toddler for an Art Starts or Eco-Art class to let him be creative, or Tiny Tunesters for a rocking good time. Attend the classes with him and don't be afraid to let your inner child shine through. He will love watching you participate with him, singing silly songs and creating art together. You can also find music classes and playgroups at Arts Cetera (artscetera.com). Try out Arfie's Music Adventures, where you'll experience multilingual music, or Art Playgroup, where your tykes can enjoy stories, art and dancing all through laid-back free play.