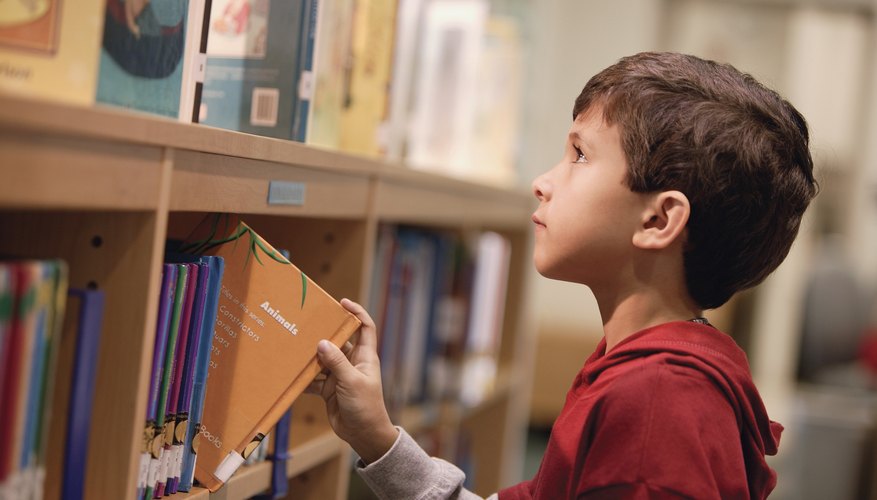 King of Prussia, Pennsylvania isn't quite a city, but rather a census-designated community in the Upper Merion Township. Though it is relatively small in size and population -- not quite 20,000, according to the 2010 U.S. Census -- it offers a lot of family-friendly activities. Families with toddlers can find a number of fun things to do to keep the little ones happy and entertained.
Arts, Structured Sports and Entertainment
The Upper Merrion Township Parks and Recreation Department offers a Tot Rock program at the Groove music studio where kids ages 2 to 5 get to sing, dance, and learn about beats and rhythm through a variety of musical instruments. For kids ages 2 to 4, the Parks and Recreation Department also offers Playball, a varied, formalized, sport and movement development program where kids progress from an informal introduction to ball and motor skills to more structured sports participation. For some free-range play, Arnold's Family Fun Center has a number of games and rides. Toddlers will enjoy riding the classic carousel, burning off some energy in the jump room and going down the giant slide.
Outdoor Play
At the Doreen Thornbury O'Donnell Playground, you can let your tot climb the wooden play structure, go down the slides and swing on the swings. The park also features a large pond and walking path if you want to explore nature with your curious toddler. However, if you're worried about you're toddler getting hurt playing amongst the older kids, you can head over to the Lil' Farmers Yard, which is designed with younger children in mind. The play area includes a pretend ice cream stand, greenhouse and petting zoo.
Story Times
You don't need to confine your toddler to the borders of King or Prussia. He can explore the whole wide world and beyond without ever having to leave simply by enjoying great stories. Head down to the Upper Merion Township Library for one of their story times for toddlers. Parachute Story Time is intended for ages 2 to 3 1/2 years and includes parachute play in addition to story telling and music. Pajama Story Time allows tots ages 2 to 5 to get comfortable in their pjs while listening to stories. The primary Toddler Story Time is open to children ages 2 to 3 1/2 years and includes stories, songs and fingerplays.
Holiday Festivals and Events
The Upper Merion Township hosts a number of holiday events throughout the year, many of which are appropriate for toddlers. On the Fourth of July, you can bring a blanket and some chairs to Heuser Park and watch a festive fireworks display while enjoying a picnic or food from the concession stands at the celebration. The Holiday Hoopla in December includes a tree-lighting ceremony and hot cocoa and cookies for everyone. Though the sparkling lights and sweet treats are enough to satisfy most toddlers, the Hoopla event also offers children's crafts.