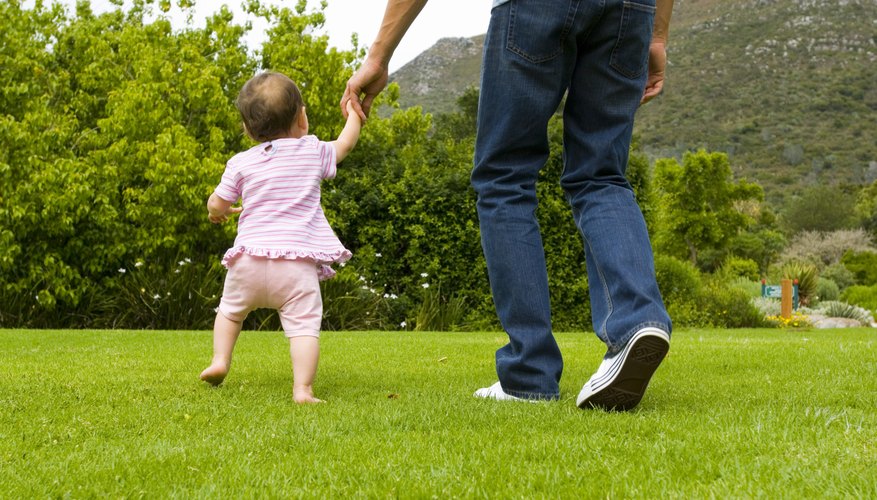 Rockland, Maine is located within the safe harbor in Penobscot Bay. It's a small, fisherman's town featuring an historical district with many fun shops, restaurants and toy stores. Finding activities for toddlers in and around this town isn't too difficult, as it's a popular area for tourists who come from all over to see the sights and enjoy the lobster in this mid-coast community.
Events and Tours
Rockland is best known as the location of the annual Maine Lobster Festival. Held in early August, residents and visitors alike come to enjoy the 20,000 pounds of lobster cooked up on this day. The event is not without fun for toddlers as there are carnival rides, arts and craft stations, marine life exhibits, games, live music and a parade. For the young train enthusiasts, the Maine Eastern Railroad provides trips up and down the mid-coast aboard vintage railcars. Your little one can take in the scenic views, sights of the working lobstermen, wildlife and sailboats as the train chugs its way down the track.
Exploring and Reading
The Coastal Children's Museum is a hands-on discovery center for children ages 2 to 9. Toddlers can enjoy the many activities such as painting, interacting with wildlife, exploring science and listening to stories. The calendar is full of special events and guests as well, including a seaside sciences workshop and children's concerts. The Rockland Public Library would be an excellent place to bring your toddler. Storytimes, art education and reading programs are available for the young set.
Parks and Beaches
The city of Rockland provides the community with several outdoor parks, many of which that are along the waterfront. Harbor Park is near downtown and is the location for the Maine Lobster Festival. It has lots of open space and picnicking areas. Sandy Beach Park has a beach area, walking paths, benches and open greenspace. Just five miles south of Rockland in Owls Head is Birch Point State Park. Here, you and your toddler can enjoy the long stretches of sandy beaches, swimming, view the wildlife and have a fun picnic.
Dance and Gym Classes
The Rockland School of Ballet is a dance company aiming to foster creative and artistic movement in a fun dance experience. "Baby Dancers" is a class for 3 to 4 year olds. It teaches the basics of ballet, while providing a strong foundation for dance. Seven miles north of Rockland in Rockport is the North Atlantic Gymnastics Academy. The "Puffins" class is a parent-participation program for ages 1 to 3. It gets the tots moving to music, exploring gymnastics and having fun with props. The "Sandpipers" class is for boys and girls ages 3 to 5, focusing on further developing gymnastic skills such as tumbling, cartwheels and jumps.