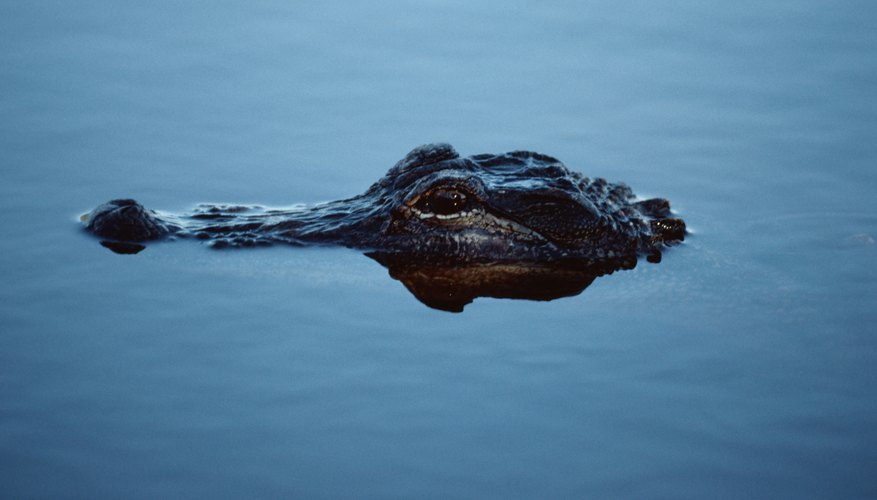 Cutler Bay, which is often referred to as Cutler Ridge, is located in southern Florida in Miami-Dade County. As of the 2010 U.S. Census, around 40,000 people call Cutler Bay home. If you're among those residents or are visiting the area, you'll find an assortment of things to do with your kids in and around Cutler Bay.
Indoor Activities
If you are looking for something to do indoors with your kids, you could go for a visit to Jump A Roos Inflatable Play and Party Center in Cutler Bay. This facility is geared toward kids age 12 and under and features an array of large inflatables for kids to run, bounce and slide. Or, your family could go to the Miami Science Museum, 25 minutes away in Miami. Here, your kids can check out exhibits like Hurricanes, Energy Tracker and The Sea Lab or see the birds that are being rehabilitated in the Falcon Batchelor Birds of Prey Center inside the Wildlife Center. Children can also participate in programs, such as camp-ins, field trips and the Teen Tech Center.
Animal Activities
You could also make the 7-minute drive to visit Zoo Miami, where your kids can meet and learn about more than 2,000 animals -- and also see more than 1,200 plants. In the Children's Zoo, they can pet or brush farm animals in the Wacky Barn or listen to Animal Tales, which are presentations that feature local and exotic wildlife. Stroll through the gardens to see the butterfly tree, Hong Kong orchid and the air plant. At the Monkey Jungle, also in Miami, your family can see more than 400 primates, like gibbons, spider monkeys and guenons, on the 30-acre nature preserve. You might even get to view some monkeys diving into the monkey swimming pool for treats.
Parks and Recreation
Your kids can participate in activities through the Cutler Bay Parks and Recreation Department, like taking a swim at the Cutler Ridge Pool. Recreation programs include summer camps and school recess programs with games, swimming, and arts and crafts. Sporting activities are also available and include softball, baseball, soccer, football, water polo and swim team. Or, you could take your kids to spend some time at the city parks, like Cutler Ridge Park, where you'll find a large open play space or Saga Lake Park, where kids can play on the playground or walk the trail.
Everglades Activities
If you make the 25-minute drive to Homestead, you can take your kids to visit the Everglades Alligator Farm. Here, you can watch an alligator or snake show, witness an alligator feeding or go on an air boat ride to see miles of the preserved everglades and the wildlife that lives there. At the Everglades National Park, 28 minutes away in Miami, you'll find almost 1.5 million acres of preserved landscape that is home to rare and endangered animals, such as the Florida panther, manatee and American crocodile. In the visitors' center, your kids can check out the exhibits and watch films about the Everglades, or participate in the ranger program. Outside, your family can explore some of the trails.