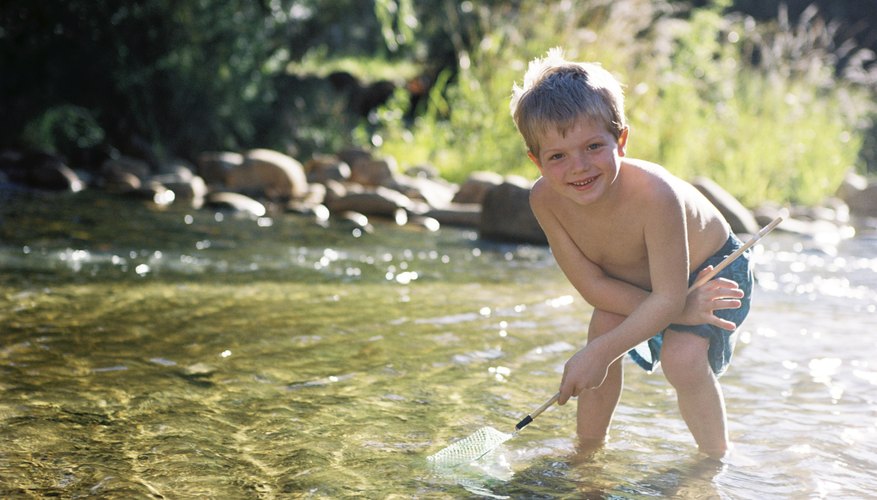 The city of Moses Lake is home to one of Washington's largest freshwater lakes. Besides swimming, boating and fishing at Moses Lake, the city offers many outdoor and indoor activities. From museums to a water park, Moses Lake has plenty of activities to entertain the kids.
Water Activities
Surf 'n Slide Water Park is destination for the entire family. This outdoor water park has something for all swimming abilities and ages. Check out the water slides, surfing simulation area, lazy river, diving boards, volleyball courts, wet sand play area and concession stand. Moses Lake has many forks and bends, with many parks along the shore. Blue Heron Park has a fishing bridge, boat launch, playground, swim area, picnic areas, golf course and walking trails. Cascade Park is a 30-acre lakefront park with a boat launch, fishing, campground, sports fields, playground and picnic areas. Swimming is not allowed at Cascade Park for safety reasons.
Educational Activities
Head over to the Moses Lake Museum and Art Center, where children can learn about the area's history, both human and natural. Local artists display art in several mediums. The Moses Lake Library has a display of children's books for any reading level. The library has a summer reading program with free weekly events such as puppet shows, live book readings and science demonstrations.
Skating
Skating keeps kids active. Moses Lake opens an outdoor roller skating rink during summer months at Larson Recreation Center. Admission is free. Skate rental is available or you can bring your own skates. In the winter, an indoor public ice rink is open for all. Public skate sessions, adult and youth ice hockey leagues, figure skating lessons and ice skating lessons are available. Birthday party packages are also offered.
Festivals and Events
The Moses Lake Spring Festival is in May. Carnival rides from stomach-turning scary to kiddie-ride tame are available. The festival also includes live entertainment, a parade, car show, contests and vendor booths. The Five Suns Bluegrass Festival is a family friendly event with free admission to an entire July weekend of Bluegrass musical performances. Free camping, free instrument workshops and free parking make this an affordable choice.