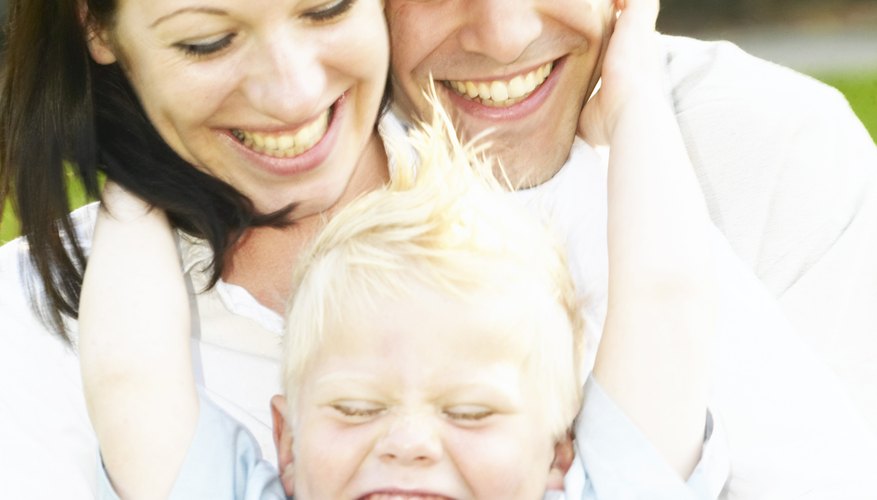 Nestled within the Ozark Mountains is the city of Fayetteville, Arkansas. It is a vibrant, growing community with a population of more than 75,000, according the the U.S. Census Bureau. It is also home to the University of Arkansas and the Razorbacks, which adds to the flavor of the town. Whether you are just visiting or considering a move, Fayetteville is a family-friendly area with plenty of attractions and activities to do with kids.
Museums
Kids will enjoy a visit to the Arkansas Air and Military Museum (arkansasairandmilitary.com), which features airplane exhibits chronicling the history of manned flight. Displays include Vietnam-era Hueys and many 1920's prop planes. For older children, the Clinton House Museum (clintonhousemuseum.org) is open for tours of Bill and Hillary Clinton's first home. The tour educates visitors about the early political career of President Clinton as well as featuring the "First Lady's Garden," which dedicates various flowers to First Ladies of the past.
Family Fun Centers
Lokomotion Family Fun Park (sobeso.com/loko) provides hours of entertainment with bumper cars, miniature golf, video arcade games, laser tag and go-karts. Families can relax and enjoy some homemade pizza while there. For more action, there's Boingo Bounce (boingobounce.com), an indoor play area filled with large inflatables. Bounce houses, slides, boxing rings and obstacle courses make for a fun and energetic experience with the kids. Putt with the kids at Gator Golf of Fayetteville (gatorgolffayetteville.com), which features two 18-hole miniature golf courses and plenty of waterfalls and "jungle animals" to keep things lively.
The Arts
The Art Location (theartlocation.com) has a wide variety of art classes, workshops and camps for both children and adults. Participants can work with acrylics, watercolors, block printing and more. Make art a real family affair at Painting with a Twist (paintingwithatwist.com). No skill or experience is necessary as the class will take your family through the step-by-step process of creating a masterpiece together.
Parks
The city of Fayetteville (accessfayetteville.org) maintains many parks and green space perfect for time with the kids. Pack a picnic and head to Bayyari Park (no website; 725 S. Regency Drive; 479-444-3471), where kids can play on the playground and hike trails. There is an open green space and picnicking along the White River. For a swimming option, take a dip in the pool at Wilson Park (no website; 675 Park Avenue; 479-444-3471), a 22-acre recreational area complete with two playgrounds, a castle area, walking trails, picnic areas, basketball courts, a sand volleyball court and gazebo. The swimming pool is open to the public for a small fee from June through the middle of August; particularly popular with the kiddie crowd are the Dive-in movies slated throughout the summer. For a more laid back family experience, head to Mt. Sequoyah Woods (no website; Happy Hollow Road; 479-444-3471), a 97-acre park with a trail that meanders through a thickly wooded nature area.