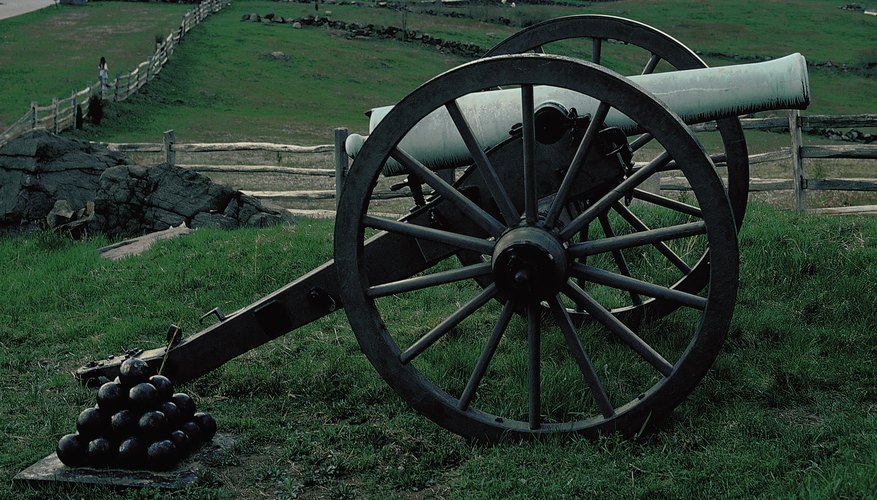 Colonial Heights is in southeastern Virginia and boasts a rich Civil War history. Gen. Robert E. Lee used Colonial Heights as a stronghold and the history made there is still evident today. Children have the opportunity to see this history with their own eyes while enjoying everything else this city has to offer.
Hiking and Parks
Colonial Heights is home to a variety of hiking trails and parks. The city boasts seven city parks and a skate park. The parks offer amenities such as playground equipment, fishing piers, boat ramps, barbecue grills, disc golf courses and nature viewing. Children can fish, play on the playgrounds or just relax in the natural settings while enjoying a family cookout.
Agrotourism Options
Agrotourism can show a child how a farm operates and how our food makes it to the table. Colonial Heights is home to a variety of working farms and gardens, including Boulevard Flower Gardens, The Farm and Bright Hope Farm & Apiary. Children can attend the fall festivities at Boulevard Flower Garden and pick their own pumpkins or go for a hayride. Bright Hope Farm allows children to enter the garden and pick their own tulips or other cutting flowers. Farmers are on-site to help show proper technique and provide information to the blooming gardeners.
Historic Sites
Fort Clifton was a Confederate stronghold in Colonial Heights. Tours of the fort are offered year-round and are free to the public. Every year on Mother's Day weekend, the fort hosts the Fort Clifton Festival. Crafts, music and Civil War re-enactors can be found at the festival. The Old Brick House is thought to be the oldest brick house in the region and one of the oldest in Virginia. Violet Bank Museum was Lee's headquarters during the siege of Petersburg. The rich history of Colonial Heights offers the child interested in history or the Civil War the opportunity to see pieces of history firsthand.
Amusement and Arcades
Extreme Laser Tag in Colonial Heights is a full arcade and laser tag facility. The laser tag arena has multiple levels and is designed for any child older than 6 years of age. Players can work as a team or individually. Fun Depot is an arcade in the Circle Southpark Mall offering arcade games, pingpong and billiards. PlayStation 3 tournaments are also held.