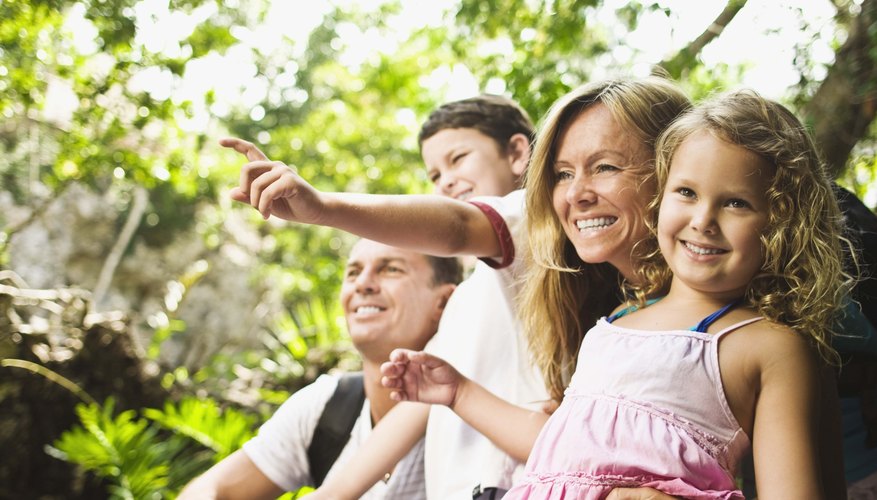 Looking for some place unexpected to take the kids on your next family vacation? Want to find a location that offers a bit of a down-home feeling, yet offers some fun-filled activities that will keep the kids happy? If so, then consider planning a trip to Bucks County, Pennsylvania. Located just outside of Philadelphia and right across the border from New Jersey, Bucks County has that good, wholesome vibe that is ideal for a family, and it also offers some pretty exciting activities that will tickle the little ones.
Sesame Place
Are your kids fans of Sesame Street? If so, they'll squeal with delight when they see all of their favorite furry monsters come to life at Sesame Place. This theme park was built specifically with kids in mind. Your kids will get the chance to splash around in the several water rides that the park offers. They'll be able to walk through the Sesame Street neighborhood and they'll even have an opportunity to see Elmo, Bert, Ernie, Big Bird and all of their other favorite Sesame Street characters during a spectacular parade.
The Bucks County Children's Museum
Learning can be fun, and The Bucks County Children's Museum will send your kids that exact message. This museum offers interactive exhibits that are designed to get kids thinking. Various exhibits will help spark curiosity to get your little ones involved with learning. Your little ones can try their hand at picking crops and stocking shelves at the Town Square exhibit. At the Factory Works exhibit, they can build model race cars and test them out. They can see what it is like to ride in a hot-air balloon on the simulated Hot Air Balloon Ride exhibit, which features a life-sized scenery of Bucks County. Not only will your kids have fun at this museum, but they'll also put their minds to work.
New Hope and Ivyland Railroad
Take your family on a trip back in time on the New Hope and Ivyland Railroad. While on board the vintage passenger cars of the railroad, you'll be taken on a tour of Bucks County. The ride takes you on the same route that was traveled in the Perils of Pauline movie series back in 1914. How is that for some history? Take a standard tour, or hop on board one of the specialty rides, like the Song and Story Hour Train, on which storytellers bring to life some beloved children's tales.
Nockamixon State Park
Enjoy some fun in the great outdoors with your kids at Nockamixon State Park. Situated on more than 5,000 acres in Bucks County, this park offers a wide range of activities to get children involved in nature. You and your family can take in the views of the wildlife that make this park home. You can take a hike around Lake Nockamixon, rent a boat and paddle along the lake, or try your hand at fishing. There is even a pool that you and your family can cool off in. There are plenty of picnic areas in which you can enjoy dining in the beauty of nature, and you can stay overnight in one of the on-site cabins.