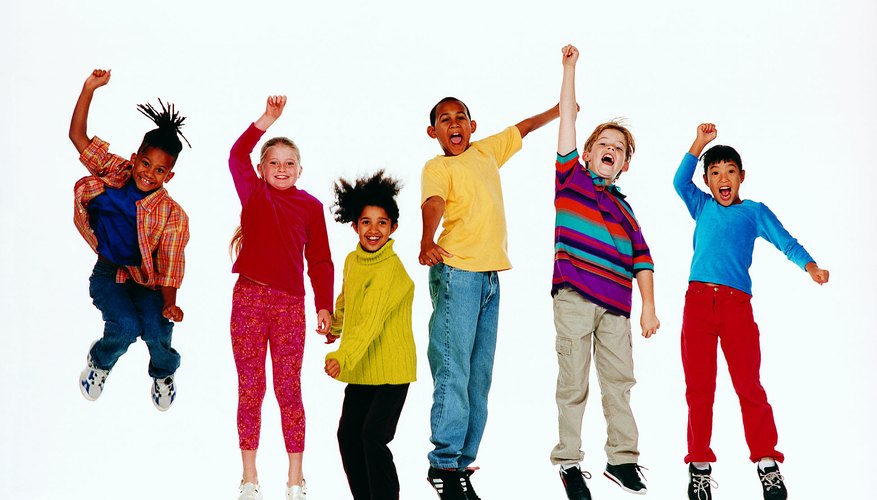 Holly Springs, North Carolina, is a rapidly growing town of over 25,000 people. Just 30 minutes from downtown Raleigh, Holly Springs retains its small-town feel, making it an ideal place to take the whole family. A historical downtown, plenty of parks and outdoor fun and a number of museums make Holly Springs a must-see with kids.
Museums
The Marbles Kids Museum, 24 minutes away in Raleigh, is a hands-on museum that focuses on helping kids discover creativity, learn through physical activity and explore the world through play. A popular exhibit is Moneypalooza, where kids can learn about earning, spending and saving money using giant coins and pretend jobs like petsitting and handling a lemonade stand. The museum is also home to a number of workshops, classes and events. The Museum of Life & Science in Durham, 30 minutes away from Holly Springs, is a science park and home to rescued animals -- including black bears and red wolves. The museum also houses a butterfly conservatory containing over 1,000 butterflies. Children will enjoy walking down the Dinosaur Trail, where they'll run into dinosaur statues, dino nests -- complete with hatching eggs -- and even an area where they can dig for fossils.
Active Fun
The Little Gym of Holly Springs is a center for learning and physical activities for kids as young as 4 months -- and all the way up to 12 years of age. The center offers classes ranging from gymnastics and dance to karate and other martial arts. The WonderKids Club, especially aimed to kids 3 and 4 years old, is a combination of active learning and gymnastics, where children can do everything from dance to build with interlocking bricks to try arts and crafts projects. The Inis Cairde School of Irish Dance, less than 30 minutes away in Raleigh, is a dance studio for those interested in learning the art of Irish dance. Children as young as 4 can learn about the origins of Irish dance through story telling, crafts and games.
Playgrounds and Play Centers
Just 27 minutes in Raleigh is Frankie's Fun Park, a family fun center that offers not only miniature golf, arcade games and bumper boats, but also has a batting cage, laser tag and a Go Kart slick track. Kids can also step into the Fun House, a giant maze where younger kids can climb, swing, slide and just explore for hours. Frankie's also has a snack bar and restaurant. Go Bananaz is an indoor playground -- also 27 minutes away in Raleigh -- with inflatable slides, jump houses and obstacle courses, as well as bumper cars, a swing shaped like a pirate ship and even a kid-size mechanical bull. An arcade room, an obstacle course and a toddler's zone complete the package, offering something for kids of all ages.
Parks and Recreation
Bass Lake Park, located right in town, offers families a chance to explore lakes and trails and to discover a large number of native plants and animals. The park also houses a nature center, where kids can explore the animal exhibits or go out on a boat and catch catfish and bass. The Memory Garden contains plants native to North Carolina, complete with markers to help visitors understand about the ecosystem of the area. Harris Lake County Park, located less than 10 minutes from Holly Springs, is a 680-acre park with plenty of trails for mountain bikers and hikers to explore. Boat ramps for canoeing and kayaking are also available. There's a children's playground and volleyball court, and kids can take part in treasure hunts using GPS devices to find hidden containers or "geocaches."