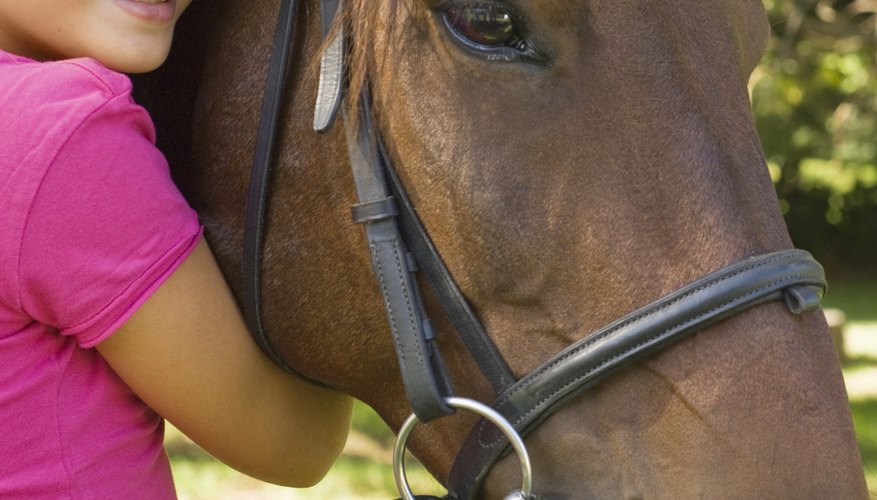 Just 3 miles south of Redwood City and 20 miles west of San Jose, Woodside is a small city on the San Francisco peninsula. Mild year-round temperatures make it easy to enjoy the small city in any season, though you'll want to bring an umbrella or raincoat if you visit during the rainy winter months. However, you'll find plenty of things to do with the kids year round in this family-friendly city.
Play Outdoors
Kids can wander through the redwoods at picturesque Huddart Park (co.sanmateo.ca.us), where they'll find forested slopes and canyons to explore. Give them binoculars when you follow the park's nature trails, or a soccer ball to kick around on the wide, grassy meadow behind the Werder Shelter. They can also have fun on the park's playground. If you take them to explore Wunderlich Park (co.sanmateo.ca.us), be sure to point out that some of the trails that wind through the forest follow the paths of old wagon trails. The creek trails, with plenty of places to splash in the water, are a favorite with kids.
Take a Ride
The Woodside Junior Riders (woodsidejuniorriders.com), a summer riding program designed to teach kids from first grade through high school the essentials of good horsemanship, will likely thrill young horse lovers. This is a popular program, so register your child early or you could end up on the waiting list. You can also head over to the Folger Stable (folgerstable.com) to take horse enthusiasts for a trail ride through the redwood forest. Guide-led trail rides are beginner friendly, so young kids can get their first riding experience here. The stable also offers horse riding camps and riding lessons, if your child's ride piques her passion for riding.
Explore the Past
If you're in Woodside on the first Sunday in May, make time to visit the Woodside Store (co.sanmateo.ca.us). This historic site hosts a full day of hands-on activities for kids and demonstrations to ring in the spring. The rest of the year, the Store -- built in 1864 -- operates a period museum that gives kids a glimpse of California life in the 19th century. The museum isn't open every day, so call ahead to plan your visit. Another option is to take the kids to the 654-acre Fioli estate where there's plenty of room to roam. However, if your kids have the patience for a house tour, the California eclectic style manor house is full of cool antiques, including a collection of model ships in the breakfast room.
Enjoy the Indoors
Sure, kids can check out the latest Rick Riordan book, but there's a lot more than just reading material at the San Mateo County Library (smcl.org) in Woodside. Kids can take cooking classes, make art projects, learn about science and more through the library's special programs. Check the online calendar to see what's coming up. If having lunch doesn't seem like a fun way to while away a rainy afternoon, you've never been to Buck's of Woodside (buckswoodside.com). The wacky collection of paraphernalia displayed on the walls will entertain kids while they wait for their burgers and shakes to arrive.