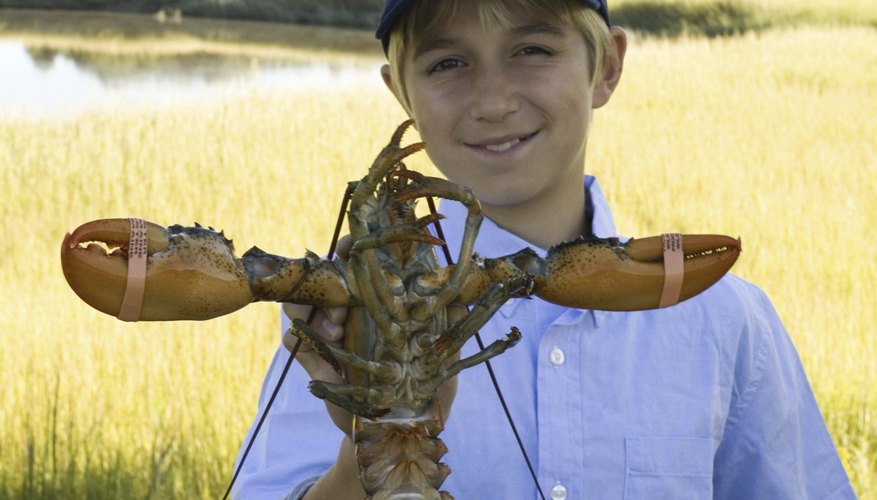 Maine offers visitors and residents alike the chance to enjoy rocky coastlines, thick forests, large cities and small towns. Many Maine attractions are family-friendly, and some cater specifically to toddlers. For example, youngsters can get up close and personal with nature, take gymnastics classes or just play the day away at an indoor play place.
Nature
Maine's coastline itself is a popular destination, offering beaches for swimming and play. In the Old Orchard Beach area, a 7-mile-long stretch of sandy beach, toddlers can splash in the ocean and build sandcastles. Since the area also offers shopping and amusement parks, families can easily spend the day enjoying the sun. At Acadia National Park, toddlers can participate in the junior ranger program, completing activities designed specifically for kids, participating in ranger-led programs and even earning an embroidered patch by getting their passport stamped at several locations. Acadia also offers sandy beaches for swimming, though the water can be chilly. Toddlers can still have fun with nature on bad weather days by visiting the Maine State Aquarium in West Boothbay Harbor. The aquarium offers two touch tanks for children to get a "feel" for sharks, skates and tide pool critters.
Children's Museums
The Children's Discovery Museum in Augusta provides opportunities for hands-on educational experiences with exhibits designed to promote toddlers' developmental skills, including social interactions problem solving. For example, youngsters can bang drums or play the piano in the museum's music area. They can also play in the grocery store or climb in a tree house. At the Children's Museum and Theatre of Maine in Portland, toddlers can learn about whales with Istar, a life-size inflatable whale, or explore the science of motion by rolling balls along ramps they construct.
Indoor Playplaces
When little ones need to get some exercise, they can go to one of Maine's indoor play places. Peekaboo Children's Center in Westbrook features a 5,100-square-foot indoor playground including wooden play structures, colorful themed rooms, a construction zone, a music room, a train table and a ball pit. The Maine Jump in Bangor is an inflatable play center that lets children bounce, jump and slide in a supervised environment. This play place has a designated play area for kids four years old and younger. At the Playroom in Warren, toddlers can play in an indoor playground that has swings, slides, climbing structures, playhouses and a bounce house with a ball pit.
Classes
Maine's toddlers can benefit from music and gymnastics classes. Kindermusik, which serves southern Maine, offers classes specifically designed for children under 3 years old. These music-filled classes teach kids to love singing, dancing and playing instruments, and help develop motor skills, social skills and active listening. Cumberland County Gymnastics Center offers gymnastics classes for toddlers to attend with a parent. The center sets up activities specifically for toddlers that encourage development of motor skills, confidence and independence. Activities include crossing bridges and playing following the leader.