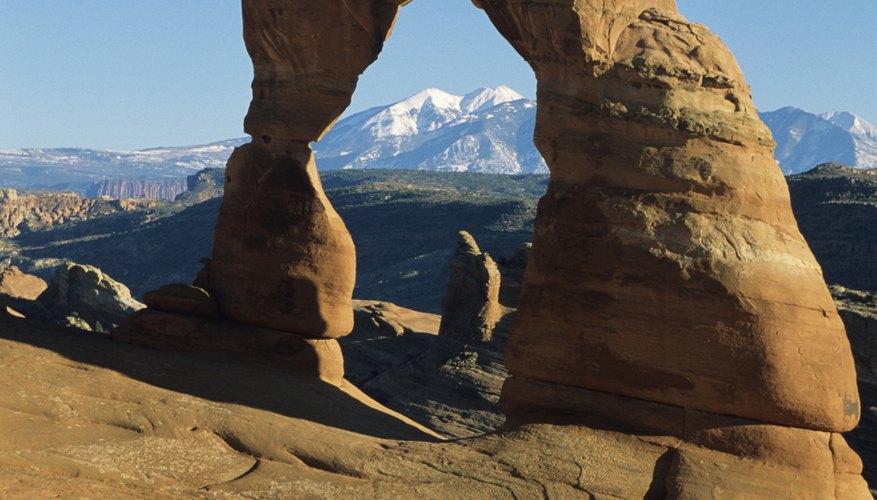 Because of Mormon influences, Utah was once known as a place where businesses were never open on Sundays. But, according to a 2005 article in the "Deseret News," the majority of Utah shops and businesses outside of Utah County now maintain Sunday hours. With its big city amenities, rich history and national park spaces, you will have no shortage of activities to do with your little one on a Sunday in Utah.
Theme Parks
Lagoon -- a theme park in Farmington -- maintains Sunday hours throughout the year. The park has more than 40 rides, a water park, historical sites at Pioneer Village and sing-a-long shows. Oquirrh Park in Kearns has an aquatic center with an indoor and outdoor recreational pool, loads of slides, and a splash pad and dive pool. The parks indoor and outdoor pools are open for public use on Sundays.
Animal Fun
Utah's Hogle Zoo -- in Salt Lake City -- is open every day of the year except Christmas and New Year's Day. Sunday programs at the zoo include sea lion training, a bird show, an elephant encounter program and live animal presentations at the Rocky Shore Theater. The Living Planet Aquarium -- open Sundays from 10 a.m. until 6 p.m. -- offers plenty for your child to do, with a touch pool, shark tank and penguin encounter among the permanent exhibits.
Museums
The Discovery Gateway Children's Museum in downtown Salt Lake City has hands-on exhibits for your child every day of the week. Your child can visit the Garden, a 30-foot beehive, explore telling a story at Story Factory or pretend to be a news anchor using the green screen at the Media Zone. The Natural History Museum of Utah, also open daily, offers many up-close and hands-on exhibits that will educate your child about state history, dinosaurs, climate and minerals.
The Great Outdoors
The Timpanogas Cave National Monument in American Fork Canyon offers daily cave tours in summer. A short hike to Timpanogas Cave is followed by a ranger-led tour where your child will be able to see highly decorated caves before hiking back to the visitors center. Arches National Park in Moab provides plenty for kids to enjoy. You'll find family-friendly hikes amid rare rock formations in this national park, and daily ranger-led guided walks are offered from March through October.