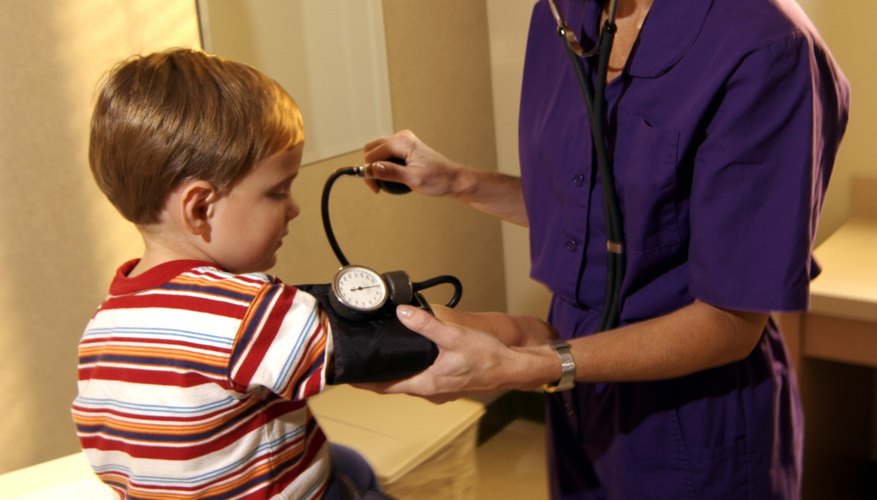 Gaining a stepchild through your marriage to her biological dad can introduce plenty of questions about how to proceed. With her biological mom very much a part of your stepchild's life, legally adopting her may not be in the cards, but you still may be able to add her to your insurance policy as a dependent. To add your stepchild, she'll need to meet your insurance company's definition of the word, and you'll also need to determine your marital status in the eyes of your state.
Defining Eligible Stepchild
In this case, the devil is in the details. The child will need to meet your insurance policy's definition of "stepchild" before you can add him to your policy. In most cases, your spouse's child is your stepchild as long as he was adopted or born to your spouse, either in or out of wedlock. If you spouse had a stepchild of his own from a previous marriage, that child wouldn't be your stepchild unless your spouse legally adopted him.
Stepchild Benefits in Divorce
As if divorce isn't complicated enough, figuring out who is responsible for a stepchild's healthcare can be tricky. Fortunately -- or not -- most insurance companies spell things out pretty clearly these days, so make sure you know all the ins and outs of your insurance policy when it comes to your child's coverage. In the eyes of Tricare, the insurance program used by the military, unmarried children up to age 21, including stepchildren who have been legally adopted by the sponsor, will remain covered by Tricare even if the spouse is divorced or remarries. If the stepchild wasn't legally adopted by the sponsor though, the coverage will end with the legal end of the marriage.
Stepchildren in Same-Sex Marriages
A same sex couple asking their insurance agent who can be added to a policy will likely get a straight answer, but that answer depends on where you live. Your insurance company may very well allow you to add your spouse or domestic partner as well as your spouse's biological and legally adopted children to your policy. It gets tricky though, when adding stepchildren. You gain a stepchild through marriage, and to be married, the union has to be recognized by the state. So, if you aren't married in the eyes of the state where you live, you probably won't be able to add a stepchild to your insurance policy in that state.
Other Benefit Programs
For most membership-related programs and services, like the YMCA or community centers, as well as for many other financial assistance programs, your stepchild will most likely be eligible as long as he can be claimed as a dependent by yourself or your spouse on a tax return. According to the Social Security Administration, if you or your spouse are retired, disabled or deceased, your child is eligible for benefits whether she is your biological child, adopted child or dependent stepchild.