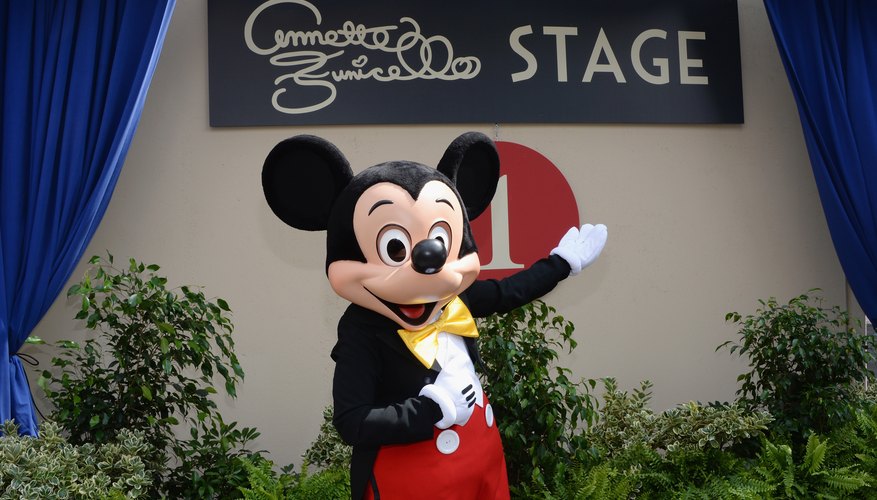 For some kids, it's a lifelong dream come true -- going to a Disney park. Whether you're headed to Disneyland, Walt Disney World or any number of the iconic company's attractions and activities, one thing is for sure -- your kids are going to be excited. Increase the anticipation by telling your little ones about their trip in a fun and special way. It will add to the overall experience as you head off to make memories in the most magical place on Earth.
Real Puzzler
Create anticipation by making a Disney puzzle for your children to solve. Print out a picture of a favorite Disney character and mount it on cardstock. Then write the message "We're going to Disney!" under or across the picture before cutting it up into smaller puzzle pieces, taking into consideration the age and skill level of your kids. Place the pieces in an envelope and hand them over to your children to solve the puzzle and find out where they're going.
Secret Road Trip
"Fodor's Walt Disney World with Kids 2009" makes an important point -- if you tell kids too early about their upcoming trip, it can backfire into a never ending question of "Is it time?" and "Are we there yet?" Build your kids' collective curiosity by planning and packing for a road trip -- if you're within driving distance, of course -- but don't tell them where you're going. Provide plenty of snacks and distractions so they're not bored and then announce where you are when you finally make it to Disney and watch your kids go wild.
Wrap it Up
A Disney trip makes an ideal gift for kids, so wrap up the experience for your little ones. While you can't exactly stuff the Disney experience into a gift bag, you can wrap up some of the things your children will need on their vacation, such as hats, sunscreen, a Disney towel, a Disney autograph book and finally, tickets. Start with the least significant gift and work up to those that reveal your destination.
Scavenger Hunt
If you have older kids that love a challenge, try creating a scavenger hunt throughout your home and yard that will lead them to the conclusion that they're going to Disney. You could even make the clues Disney movie oriented, such as "Mulan had to get cleaned up before she met the matchmaker. Look in the room where you get clean (bathroom)," or "Lightning McQueen needed a pit stop. Check where our car goes for a pit stop (garage)." Create several clues, with the final location holding tickets or a couple of plush Disney characters so your kids get the message.