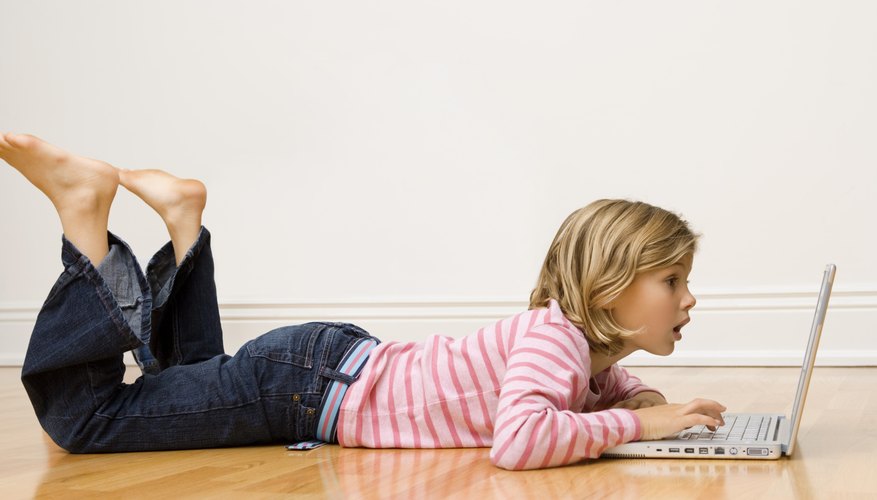 The opportunities Facebook offers for children to connect with strangers from around the world will undoubtedly concern many parents. Parents and children will both benefit by setting rules on Internet behavior and understanding the risks of Facebook. But if you find your child's Facebook behavior to warrant suspicion, you might have no other choice but to record his Facebook conversations. Doing so will require installing monitoring software on your family's or child's computer.
Install monitoring software that has a keylogger function. Buy or download monitoring software that can log keystrokes. This software will allow you to gain access to your child's Facebook password.
Obtain a keylog report from your monitoring software. The keylog report will usually display the text your child typed and the time at which it was typed. The keylog sometimes can be enough to give parents enough insight into a child's Facebook conversation. But because keylogging software only records what your child types, the other side of the Facebook conversation will not appear.
Obtain your child's Facebook password. Look in the keylog for your child's email address. Use the "search" feature to find it quickly. Below the email address will be a line of text. This is either your child's email or Facebook password.
Log into your child's Facebook account. Use her email address and the password found. If the password does not work, return to the keylogger and find the next instance of her email address; use the line of text below that as the password.
Locate the conversation that you wish to record and hit the "Prt Sc," or "print screen" button on your keyboard.
Record the conversation by storing the screen capture to your computer. Open a paint program. Hit the "shift" and "insert" keyboard buttons at the same time. The conversation will appear in the program. Click on "file" and "save" to save the conversation.
Tip
Consider having a one-on-one discussion with your child about the dangers of Facebook before using a roundabout way of monitoring his activities. Explain your concerns about Facebook and how you would prefer he avoids engaging in certain behaviors. Overall, a heart-to-heart talk is more likely to strengthen the bonds between parent and child than is a spying program.