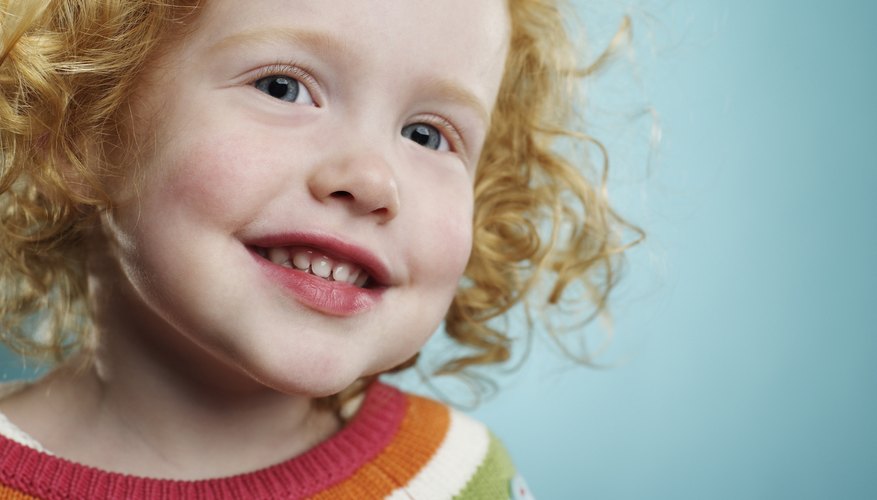 A successful step toward responsibility in a toddler or preschooler may just be refraining from cutting her own hair or only using toilet paper for its intended purpose. Even if it is a struggle, teaching responsibility in early childhood will make a difference. A creative way to instill character in your little one is through poems.
Cleanliness
After those first few years of doing everything for your child, it's nice to get to a point where she starts doing things on her own, especially in the area of cleanliness. The poem, "This is the Way," makes washing hands fun. You likely remember the words: "This is the way we wash our hands, wash our hands, wash our hands...." You also may be able to put a time limit on it -- when the poem is over, the hands are clean. Gayle's Preschool Rainbow suggests a poem to encourage teeth brushing which reads, "I have a little toothbrush; I hold it very tight; I brush my teeth each morning, and then again at night."
Transition Time
There are many times throughout the day that require shifting gears. Poems will help run smooth transitions. The "Clean Up" poem is a fun one for the kiddos to recite as they race around picking up after themselves: "Clean-up, clean-up, everybody do your share. Clean-up, clean-up everybody, everywhere." This poem somehow triggers a can-do attitude and a willingness to tidy up. For a move into quiet time, try the poem "Quiet Time." It starts out, "This is my quiet time, my feet are flat and still, my hands too are still..." Getting quiet time is important for everybody -- including Mom.
Responsibility for the Animals
Next time you see your cat running for its life, consider breaking out a classic poem for a lesson in loving animals. A closer look at "Mary Had a Little Lamb" reveals Mary's responsibility for her lamb. She took care of it so well that it wouldn't leave her side. "'Why does the lamb love Mary so?' the eager children cry. Why, Mary loves the lamb, you know, the teacher did reply..." Another poem about critters is called "Kindness to Animals." The last line, "And fluttering on an untired wing -- Oh! Let him sing his happy song, nor do these gentle creatures wrong," surely will help your little one understand being kind to animals is a good thing.
Character
When your little one has attempted shoe-tying for the fiftieth time with no success, or getting the pants on right just isn't happening, use this poem to build some character. "'Tis a lesson you should heed, try, try again; if at first you don't succeed, try, try again; then your courage should appear, for, if you will persevere, you will conquer, never fear; try, try again." Having this rhyme running through his head may just be the motivation he needs to keep on trying. A poem highlighting a profession requiring enduring character is another idea. "The Fireman" reads, "And plans to sleep this way all night close eyes, but the fire alarm rings! He opens his eyes! Quickly he's dressed and down the pole he slides, then he climbs on the truck to go, go, go."