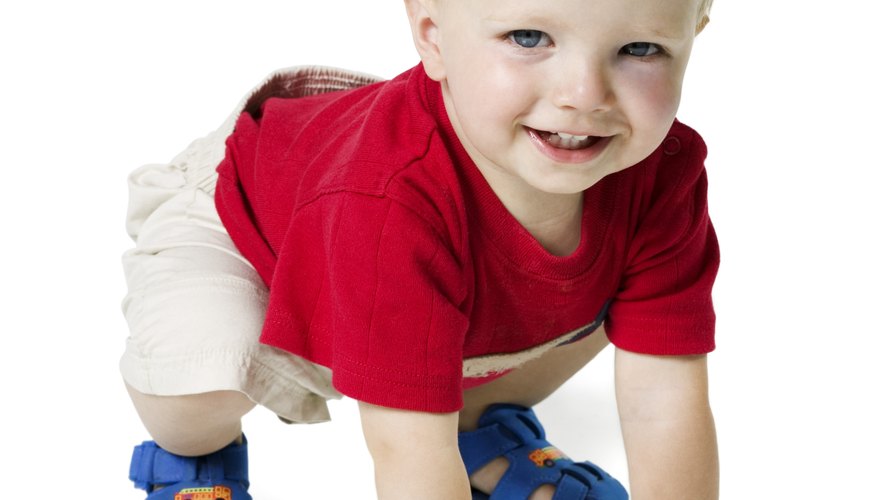 The city of Conroe, Texas, provides a retreat into the piney woods just 40 miles north of Houston. Its small town appeal and large recreational area of Lake Conroe nearby make it an ideal town to find activities for toddlers. Whether your tot could use some outdoor adventure in the forest or an indoor playground, you can find it in Conroe.
Parks and Pools
The city of Conroe operates and maintains 26 different parks with many toddler-friendly amenities. Carl Barton, Jr. Park includes 200 acres of space with play structures, picnic pavilions, a pond for fishing or watching the ducks, and walking trails. Candy Cane Park has numerous swings and slides especially for younger children. The Conroe Aquatic Center is an ideal place for toddlers during the summer months. It has a graduated beach entry, mini slides, water cannons and a tipping bucket holding more than 400 gallons of water. The Center also has two indoor pools for year-round water play.
Play Places
Chuck E. Cheese's is always a hit for toddlers. Its location in Conroe offers indoor excitement with slides, climbing tunnels, redemption games, kiddie rides, a possible visit with the Chuck E. Cheese mascot and plenty of pizza to go around. Your toddler may be old enough to play a round of mini golf at Shankz Black Light Miniature Golf. The 18-hole indoor course is lined with dinosaurs, dolphins, turtles and other interesting glowing statues. It also may not be too early for your little one to try out the roller rink. At Rainbow Roller Rink, you can attend the family game nights or open skate times during the day.
Outdoor Adventure
The Spring Creek Greenway Nature Center is an intriguing place for toddlers to explore. The nature center has educational exhibits while the creek itself has 12,000 acres of preserved forest for hiking through and observing wildlife. Many migratory birds make their way through the area, including pelicans and warblers. 7 Acre Wood is an outdoor fun park with a petting zoo featuring chickens, goats, cats, llamas rabbits and ponies, a western play town, mini golf, a giant wooden play structure, a huge sandbox and a kid-sized rock wall.
Dance and Gymnastics
The Backstage Dance Studio offers introductory dance classes for 3- to 4-year-olds. It teaches basic creative movement in ballet and tap. Another option is A Leap Above the Rest, which has a dance class for 3- to 4-year-olds, teaching ballet, tap and jazz. The class introduces the five ballet positions and proper stretching techniques. At ASI Gymnastics, toddlers can take Tiny Tots Level 2 classes teaching basic gymnastics and social skills. The class emphasizes having fun and allows time in the foam pit. The gym also has open gym nights for ages 3 and up.