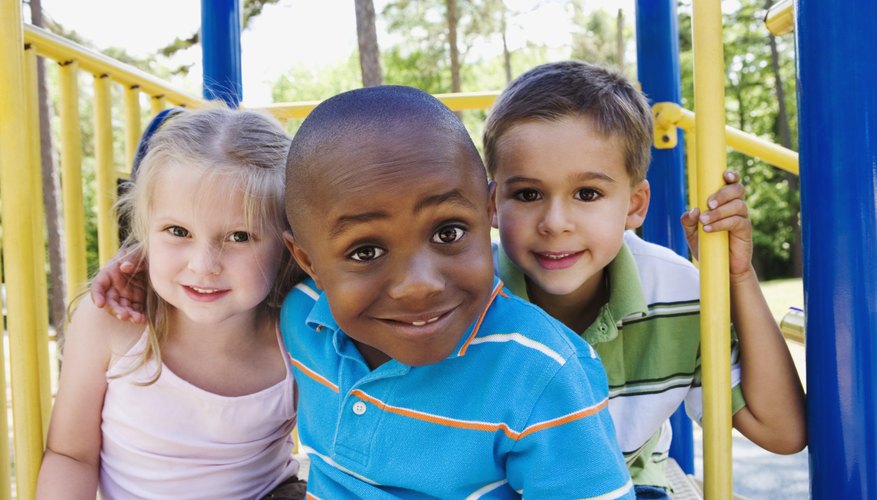 Lincolnshire is the second largest county in England. This historical county is home to many castles, manors and abbeys that even the little ones will find fascinating and worthy of exploring. Families will find that Lincolnshire's ideal location -- a mix of seaside fun and countryside charm -- also means there's plenty to do there, no matter the season.
Amusement Centers
Fantasy Island, in Skegness, is a family amusement center and resort with water rides, roller coasters, Go Karts and arcade games. The Galactic Play Zone has slides, trampolines and inflatable obstacle courses, as well as a soft play area where the little ones can jump and tumble safely. At the Mini Dodgems, kids can try miniature versions of popular park rides such as bumper cars. Fantasy Island is also home to the biggest indoor/outdoor traditional market in Europe, ideal for the kids who can't wait to try new foods or buy a souvenir to take back home. The Magical Castle, in Cleethorpes, is a huge indoor play structure with a fairytale castle theme. Children can climb, slide, explore tunnels and dance to interactive games. Toddlers have their own dedicated area in which to play safely. Parents can wait at the cafe, where they can take advantage of the free Wi-Fi and the large screen television.
Wildlife Centers
Woodside Wildlife and Falconry Park, in Lincoln, has tropical butterflies, snakes, pig racing and bird flying displays. The park is also home to a number of wild animals, including wallabies, meercats and lemurs. Plus, the park is the only place in the UK where visitors can see white wolves. Kids can also join the regular "Face their Fears" event, where they can interact with snakes and rats. The Mablethorpe Seal Sanctuary is a rehabilitation center for common and grey seals, as well as other wildlife. The main goal of the sanctuary is to help animals make their way back into the wild. Several exhibits, including seal sanctuary pools, birds of prey and seabird aviaries, can help kids learn more about animals and animal identification and conservation.
Museums and Historical Attractions
The Collection Museum, in Lincoln, is an archaeology museum and art gallery where children can learn while playing. There, families can join tours and talks, take part in art classes and learn about the artifacts held in the museum. The museum also hosts historical exhibitions and events throughout the year, including the Treasure Seekers Family Fun, Young Archeology Day and Storytime for children under 5 years of age. Lincoln Castle dates back to 1068 and is home to the only remaining copies of the Lincoln Magna Carta and the Charter of the Forest documents -- which influenced the writing of the Bill of Rights and the Constitution of The United States of America. Older kids will enjoy learning about the history of the place and the nobles that once inhabited the castle. The castle also hosts family events, children's programs and free guided tours to learn about Lincoln and its castle.
Outdoor Recreation
Faldingworth Equestrian Centre, in Faldingworth, offers show jumping lessons, starting with ground level jumps, for all ages -- even toddlers. There are livery facilities, free play days and kids camps. Special events and shows are held during Halloween, when haunted jumps and special customs are the order of the day. Bourne Woods, in Thurlby, has bicycle and walking trails that cut through pine forests, around ponds and through picnic areas. There, kids can watch wildlife -- including kingfishers and herons -- and enjoy walking and exploring the surrounding forests.