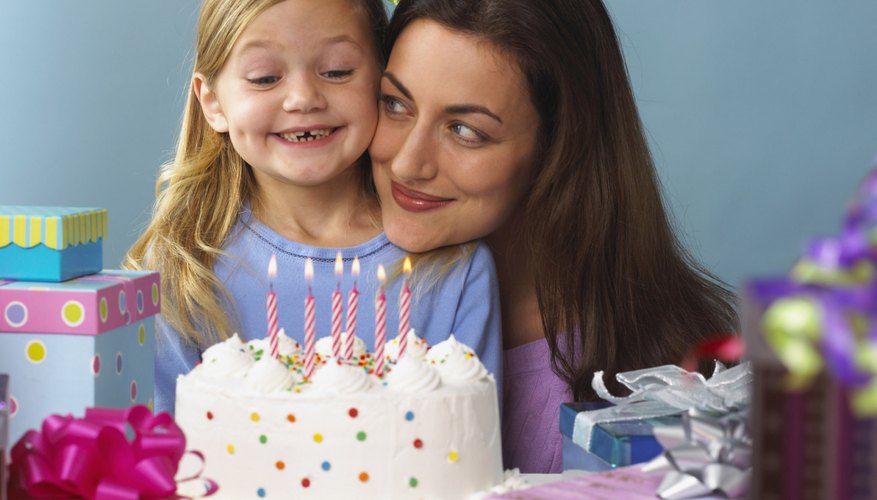 Whether you want to plan an indoor or an outdoor event, there is a wide variety of venues that are perfect for children's birthday parties in Grand Rapids, Michigan. Choose from different locations that provide an assortment of activities and party packages to help you plan the party with ease.
Family Entertainment Centers
Family entertainment centers are perfect places to host birthday parties. The centers have food and activities to entertain children. Inquire about party packages to save money on the birthday party you're planning. There are two Chuck E. Cheese locations in the Grand Rapids area -- one in Walker and one in Grand Rapids -- that have games, arcades and pizza. Playworld -- located in Grandville -- is another excellent birthday party location choice. There are plenty of attractions, such as slides, bouncy houses and games. Playworld also has different food choices to help create the perfect party.
Parks
When the weather is cooperating, host your child's birthday party outdoors in one of the parks in or around the Grand Rapids area. Lamar Park in Wyoming, Michigan, has picnic areas, a climbing wall, sports fields and a water park for kids to enjoy during the celebration. During the winter months, host your child's birthday party at Rosa Parks Circle in Grand Rapids. The park has an outdoor ice skating rink that is open from approximately the first week in December to the first week in March.
Museums
The Grand Rapids Public Museum and the Grand Rapids Children's Museum both provide venues and activities for a memorable birthday celebration. The Grand Rapids Public Museum has a carousel and a discovery hunt sure to capture the interest of kids. The museum provides an assortment of birthday party packages to choose from that include everything you need -- admission, food, entertainment, tableware supplies and goody bags. The Grand Rapids Children's Museum also has different activities -- including a tree house and a puppet stage -- to entertain children at a birthday party. The venue has room rentals that accommodate up to 60 guests.
Zoo
The John Ball Zoo is located in Grand Rapids and is an exciting and adventurous place for birthday parties. The venue provides a variety of different party packages so you can find one that fits your needs. In addition to viewing -- and sometimes interacting -- with more than 1,100 animals, kids can also enjoy the other attractions such as zip lines and camel rides. About 20 miles outside of Grand Rapids is Mary's Country Critters. This site hosts birthday parties and provides activities kids love, such as a petting zoo, pony rides, bonfires and hayrides.