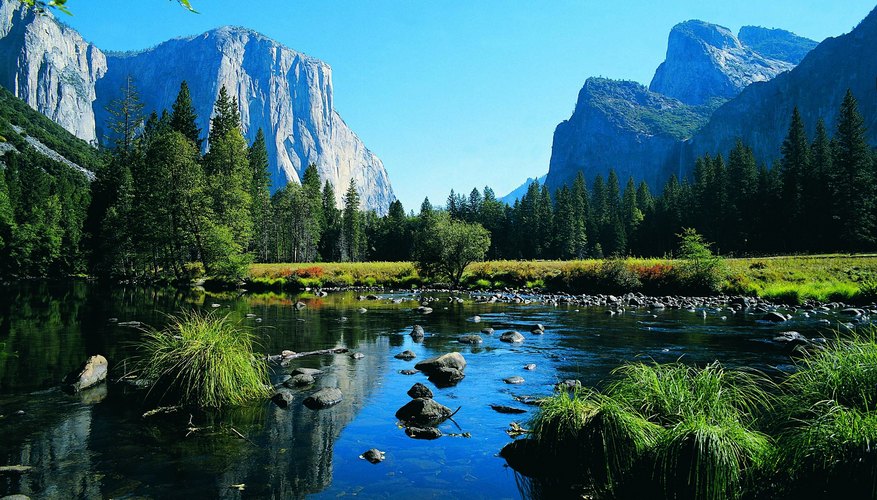 When you have a newborn, the most important items on your to-do list should include resting, getting to know your baby, and enjoying the new and wonderful adventures of parenting. Still, many new parents find themselves going a little stir-crazy spending so much time at home. Switch up your scenery and get away as a family to one of California's most peaceful and relaxing settings.
The Big Trees
Among the redwoods and giant sequoias you'll feel a sense of magic and rejuvenation. These massive icons reflect the minuteness of ourselves, but inspire beauty and transformation. The crisp air is refreshing. You can find the big trees along the Central and Northern California coast, including Muir Woods, and inland in Northern California at Yosemite or King's Canyon. Many locations offer paved and accessible routes so you can easily explore with your newborn's stroller. A baby carrier that is safe for newborns is a suitable way to carry your little one while you explore other trails. Don't go too far, though; newborns need to eat, sleep, and be changed frequently and on irregular patterns.
The Mountains
California has no shortage of mountain resorts that are perfect for a relaxing getaway. Mammoth Lakes, Big Bear, Lake Arrowhead and Heavenly Mountain are a few of the spots for winter sports lovers. But they are spots for off-season vacations, too. Summer and fall allow you to experience the mountain communities at a more leisurely pace with less bustle from the large crowds. Stay at a lakeside resort and let your newborn experience the inviting atmosphere and fresh air.
The Coast
You can find plenty of relaxing locales on the California coast. Central coast locations near San Luis Obispo, Santa Cruz, Monterey and Half Moon Bay all offer less crowded, slower-paced cities that feature natural beauty and miles of beaches that are often empty. Listen to the crashing waves with your new baby while the salty, ocean air gently blows. Bundle up baby, though, because newborns can not regulate their body temperatures and get cold easily.
The Desert
California deserts offer a laid-back location to enjoy the early days of parenthood. Explore at your own pace or just relax at your hotel poolside and take in a colorful desert sunset. There's no need to hurry here. Palm Springs, Coachella, Desert Hot Springs and Joshua Tree are a few of the beautiful desert destinations that you can visit with your newborn. Palm Springs is a popular tourist spot, so if you're looking for something less traveled, consider another location.