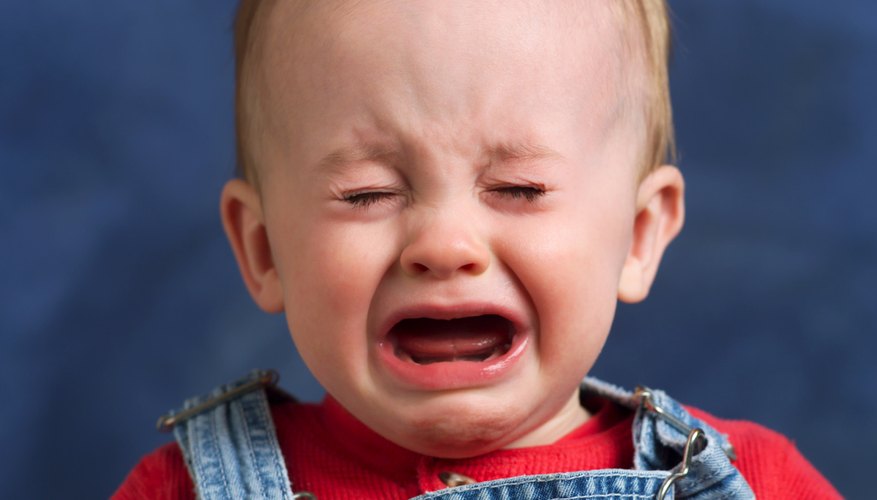 Perhaps you imagined those early months of parenthood as a time when you would cradle a sleeping cherub who would respond to your care and devotion with blissful smiles and adorable coos. However, that's not the way it always goes. Sometimes, an infant is just naturally a high-needs baby, extremely demanding right from the start. A demanding baby might require every spare ounce of energy and patience you have to parent lovingly and effectively.
Trust Your Instincts
When you have a demanding baby, it's likely that what your experience will eclipse anything you read in books about babies who sleep through the night, sit happily in the baby swing and play quietly on the floor. As soon as you realize that your baby has a higher level of needs, close the standard parenting books and start taking care of your baby's needs using your instincts. AskDrSears recommends nurturing your high-needs baby and caring for his needs instead of trying to make demands on him that might not meet his needs – such as sitting him in a bouncy seat instead of carrying him around with you.
High Maintenance
A baby with high needs often objects to you putting her down – ever. If you do try to put her down -- even just for a minute or two -- you'll hear intense and demanding cries. As much as you love your little one, the physical act of holding a baby almost constantly can drain you both physically and emotionally. Do the best you can, but seek support from your partner, other family members and friends if you feel overwhelmed. Eventually, your baby will grow past babyhood -- and then you can introduce her to the concept of considering others' needs in addition to her own.
Frequent Feeding
For many high-needs babies, feeding goes far deeper than simple hunger and nutrition, notes AskDrSears. Your baby might view feedings as a source of comfort in addition to sustenance. If you breastfeed, you can feed your baby on demand, which could amount to as much as 20 times in a 24-hour period. The beauty of breastfeeding a high-needs baby is that the baby usually doesn't consume excess calories because breast milk regulates to the baby's needs. However, formula-fed babies might consume too many calories if you feed on demand. Consult your pediatrician for guidance if you're only feeding your demanding baby formula.
Hypersensitive
You might also notice that your demanding baby is hypersensitive to his surroundings. Kenneth N. Condrell, Ph.D., child psychologist, advises that high-needs babies often feel bothered and stimulate more easily than other babies. Your baby might startle easily, or not sleep soundly. Although a high-needs baby might want you to hold him, he might also sometimes have trouble adjusting to your cuddling arms. You'll need patience and understanding to determine how to best soothe and comfort your little one.