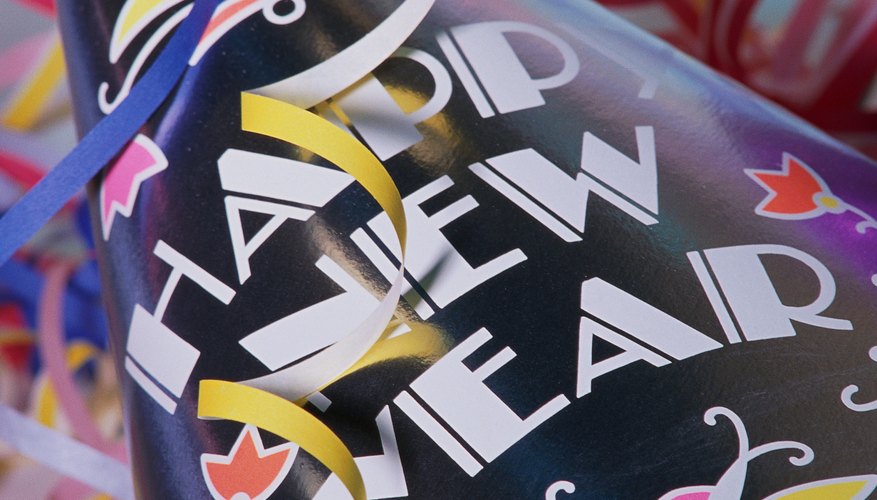 When you celebrate New Year's Eve with kids, you don't usually get to stay up to watch the ball drop at midnight. Little ones are in bed long before then. However, you don't have to settle for an evening at home with sparklers and noise makers. There are many New Year's Eve events that are appropriate for families to ring in the new year in Indianapolis.
Museums
Two local museums offer New Year's Eve celebrations that can be both fun and educational for the kids. The Children's Museum of Indianapolis hosts the "Countdown to Noon," which includes a water clock countdown to the new year 12 hours early. Music, crafts and other activities are included, as is admission to the museum's exhibits.
At the Indiana State Museum, families can enjoy a festive countdown at 8 p.m., when it may be dark outside and may feel a bit more like the real thing. A balloon drop is the finale to the countdown, and other activities include face painting, music and live entertainment, like clowns.
Bowling
Bowling is a great family activity, and many bowling lanes in the area offer special events on New Year's Eve. At Pinheads Bowling in Fishers, about 20 miles outside Indianapolis, Family Glow Bowl is held from 5 to 8 p.m. Up to six people can play per lane in the festive atmosphere.
At Royal Pin Bowling in Indianapolis, families can play three hours of unlimited bowling from 5 to 8 p.m. The fee includes the lane rental, pizza and soft drinks, shoe rental, and festive items like hats and noise makers. Raffle prizes are also awarded throughout the night.
Sports and Recreation
Active kids have plenty of opportunities to celebrate, as well. Roller Cave Roller Skating offers an open skate that includes an afternoon countdown with a balloon drop and noisemakers, interactive games, and pizza and drinks.
A Plus Gymnastics Center at the Hamilton County Sports Complex hosts a New Year's Eve Overnight Lock-In from 8 p.m. to 8 a.m. Kids can bring their sleeping bags and pillows and enjoy pizza, snacks and games throughout the evening.
Seasonal Activities
The holiday spirit is still strong on New Year's Eve, and there are a number of activities for kids to enjoy in Indianapolis. Horse-drawn carriage tours through Yellow Rose Carriages give you an up-close view of downtown Indianapolis and all the notable sights, which are still decked out with their holiday decorations.
The Conner Prairie Interactive History Park in Fishers features a Gingerbread Village that is open on New Year's Eve. You and your children can create a gingerbread house and enter it into a competition, or you can just go and enjoy the creations of others.