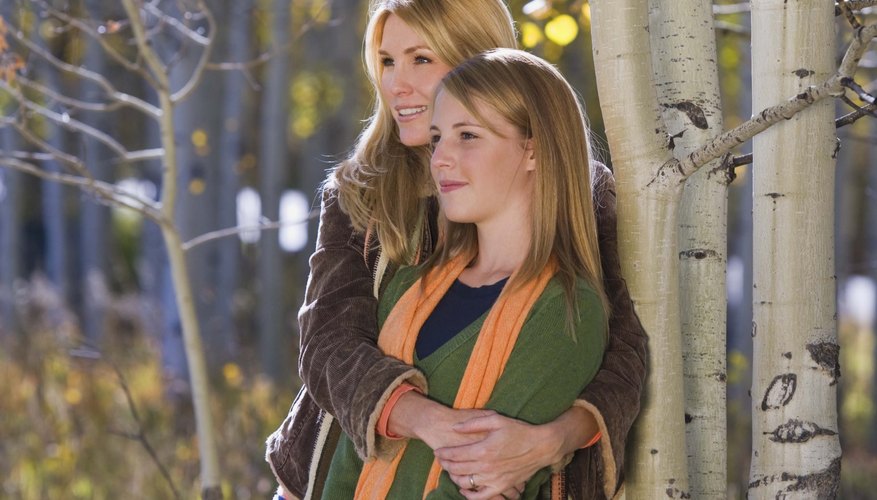 Rich in cultural history as well as natural beauty, North Carolina's Triangle -- comprised of Raleigh, Durham and Chapel Hill -- offers a bevy of opportunities for mother and daughter experiences. From Marbles Kids Museum that is sure to entertain a curious toddler to North Carolina State Museums that women and their girls can enjoy together, the Triangle area offers something for every age and interest. With such an abundance of options, the biggest challenge mother-daughter duos may face is making a decision.
Museums
Mother and daughter duos will find no shortage of museums in the Triangle. Raleigh offers several state museums including the North Carolina Museum of Art, which holds an extensive collection of European, American, African and Egyptian art. Just down the street, young girls and their moms can get hands on with everything from art to giant Legos at Marbles Kids Museum, a premier kids' museum complete with IMAX theater. Durham boasts The Museum of Life and Science, where moms and daughters can experience a "total immersion" experience.
Outdoor Activities
For mothers and daughters who enjoy being outside, the Triangle offers an endless bounty of natural beauty. Sarah P. Duke Gardens is a sprawling venue of impeccable horticulture and landscape. There, visitors can simply stroll the day away or take classes in home gardening or Japanese teas. Those looking for a scenic place to walk or run will enjoy the 20-mile long American Tobacco Trail. Little girls will love Raleigh's historic Pullen Park, complete with a carousel dating back to the early 1900's, train rides and paddle boats.
Performing Arts
The Triangle is bursting with opportunities for mothers and their girls to enjoy the performing arts in a variety of forms. The Durham Performing Arts Center boasts a wide array of formal performances catering to moms and daughters of all ages, including featured Broadway productions such as "Mary Poppins" and "Wicked." The Triangle is proud to host the North Carolina Symphony, complete with a family-friendly "Summerfest" performance series at the Koka Booth outdoor amphitheatre, where moms and daughters can bring a picnic, sit back and take in the soothing sounds of Brahms.
Shopping and Entertainment
Mother-daughter duos with an urge to shop need look no further than the Triangle. Durham's Streets at Southpoint is one of the area's most popular destinations for browsing and lunching, with several popular stores including Macy's and Justice. In Raleigh, shopaholics can enjoy NorthHills, an upscale shopping and entertainment destination which includes Lil' Chefs Kids Cooking Studio. For a unique experience, moms and girls can take in one-of-a kind boutiques and restaurants found on Franklin Street at UNC Chapel Hill. Not to be missed in this area are the hot donuts at Krispy Kreme donuts, and for bargain hunters: Time After Time Vintage Thrift store.
Sporting Events
The Triangle of North Carolina is loaded with opportunities to enjoy sporting events of a mother and daughter's choosing. Rivaled teams from the area's renowned colleges and universities including UNC Chapel Hill, Duke University and NC State frequently compete in packed stadiums across the area. If baseball is their thing, moms can take their girls out to a minor league AAA game from April through September at the Durham Bulls Athletic Park. Hockey fans can get their thrills rink side at a Carolina Hurricanes game at PNC Arena from late Fall to early Spring.