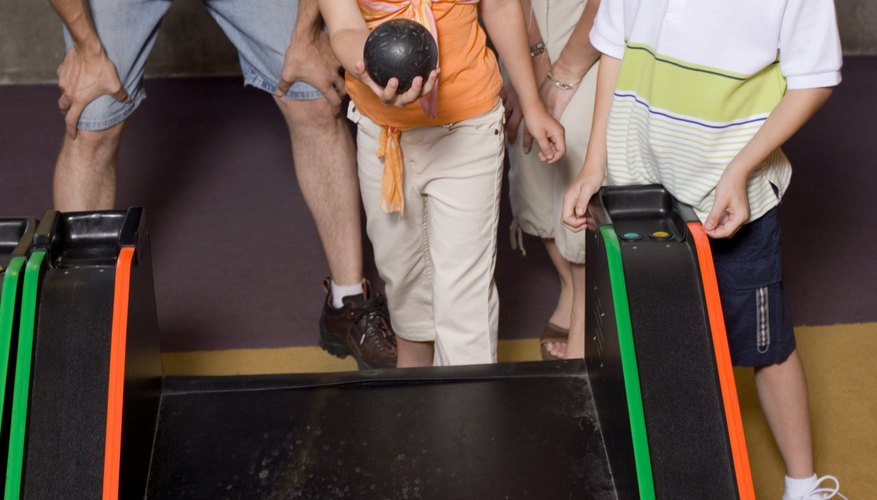 Whether you live in Riverside, California, or are just visiting, on the hot summer days or occasional rainy ones, you might look for some indoor activities to do with the kids. With a population of more than 300,000, Riverside offers numerous options for indoor fun and entertainment to keep kids active and engaged.
Highly Active Options
Sky Zone (skyzone.com) is a large indoor gym. The kids can really bounce off the walls in this play area where trampolines line both the floors and walls. It offers open jumping times, as well as organized games and exercise classes. Sky Zone is open to kids of all ages. For kids who like to climb, Hangar 18 Climbing Gyms (climbhangar18.com) is an excellent option. It offers classes where kids can learn the art of rock climbing. Thresh Hold Climbing and Fitness Gym (climbth.com) also features an indoor climbing gym with youth-training programs.
Museums
If you kids are curious about nature or history, they'll likely enjoy the museums in Riverside. The Jurupa Mountains Discovery Center (jmdc.org) houses a museum rich with artifacts and nature-related exhibits. Items on display include Chinese dinosaur eggs, petrified wood, fossils, florescent minerals, Indian artifacts and a variety of rocks. For airplane enthusiasts, The March Field Air Museum (marchfield.org) is a destination to consider. There are a number of old airplanes and war craft on display inside the hangar. Visitors can tour inside many of the planes and learn much about the history of each exhibit. The kids might also like to see a full-scale fiberglass replica of the WWII P-38 inside a separate hangar. The Riverside Metropolitan Museum (riversideca.gov/museum) provides regional nature and historical exhibits.
Performing Arts
Kids who are interested in acting and various other performing arts join a theater group in Riverside. The Riverside Youth Theatre (riversideyouththeatre.org) offers voice, dance, acting, special needs theater and preschool theater classes. The group puts on several productions throughout the year. Riverside Children's Theatre (riversidechildrenstheatre.org) also offers drama instruction and opportunities to perform on stage. In addition to acting, dance and music instruction, classes focus on building self-confidence and public speaking skills in a fun environment. Dancers Studio (dancerstudio.net) features jazz, tap and ballet classes for children ages 3 and up.
Bowling and Skating
Arlington Lanes (goarlingtonlanes.com) provides the city of Riverside with a top-of-the line bowling experience. In addition to the 40 lanes for bowling, the facility has pool tables, an arcade, flat screens and a snack bar. Icetown (icetown.com) features an indoor ice skating rink with open skate sessions, youth hockey leagues and figure skating lessons. If the kids are into roller skating, Roller City 2001 (rollercity2001.org) offers open skating times, family nights and skating lessons for kids.