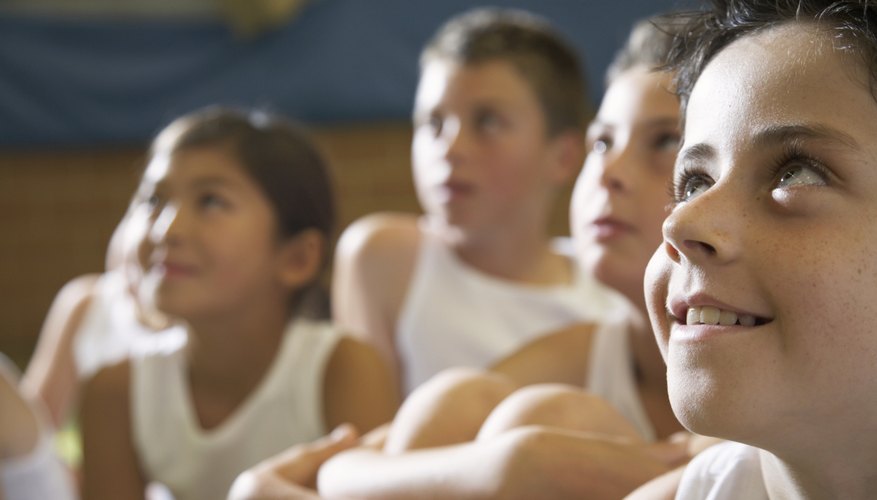 Located about 45 minutes northwest of downtown Chicago, the city of Crystal Lake has a small-town atmosphere. Its population is at 40,480, according to the 2011 U.S. Census estimate. Crystal Lake offers various lakeside amenities -- and has an historic downtown district. When the weather isn't cooperating, the town is large enough to provide many indoor options to keep kids entertained.
Art Education
The Historic Dole Mansion is a three-story estate built in the 1860s with intricate wood carvings and marbled fireplaces. It's preserved for touring, art education and community events. Kids can enroll in many of the art classes including youth orchestra, photography and painting. The Raue Center for the Arts is a performing arts theater showcasing a wide variety of performances including dance recitals, ballets and musical shows. Kids can participate in Mission Imagination, which offers theatrical programs of varying themes. Some of the past shows included Martha Speaks, Golden Dragon Acrobats and The Velveteen Rabbit.
Play Places
Kids can play at Monkey Joe's, an inflatable bounce arena. It features bounce houses, obstacle courses, slides and tunnels for kids ages 12 and under. Adults can relax in the lounge area, which offers Wi-Fi, computer stations, flatscreen TVs and couches. Xtreme Wheels is a roller skating facility geared to kids and families. It frequently has special deals including buy-one-get-one-free admissions and "Family Funday Sunday." The center includes a video arcade and game room, a black-light party room and concessions with snacks like cheese sticks, pizza and cheese fries.
Sports
The Crystal Ice House is an excellent indoor option providing a variety of ice rink activities for kids. It offers lessons in figure skating for boys and girls that teach turns, stops and crossovers, as well as ice hockey for ages 4 and up, curling for all ages and broomball for ages 8 and up. Dolphin Swim Club is an indoor aquatic facility offering swimming lessons for all ages and skill levels. Kids begin by learning the basic safety elements of swimming, kicks and turns, while the more advanced classes focus on the variety of swim strokes.
Dance and Gymnastics
Crystal Lake Gymnastics is a fully equipped gymnastics facility offering recreational classes for kids ages 4 and up that teach gymnastic basics. More advanced gymnasts can participate in competitive team gymnastics. Open gym is available at certain times for all ages to come and play on the equipment and jump around in the foam pits. Judith Svalander School of Ballet offers recreational dance classes for kids as young as age 3. Classes include pre-ballet basics, intro to tap and creative dance. All That Dance emphasizes fun in dance, offering classes in tap, ballet, hip-hop, contemporary and jazz for ages 4 and up.