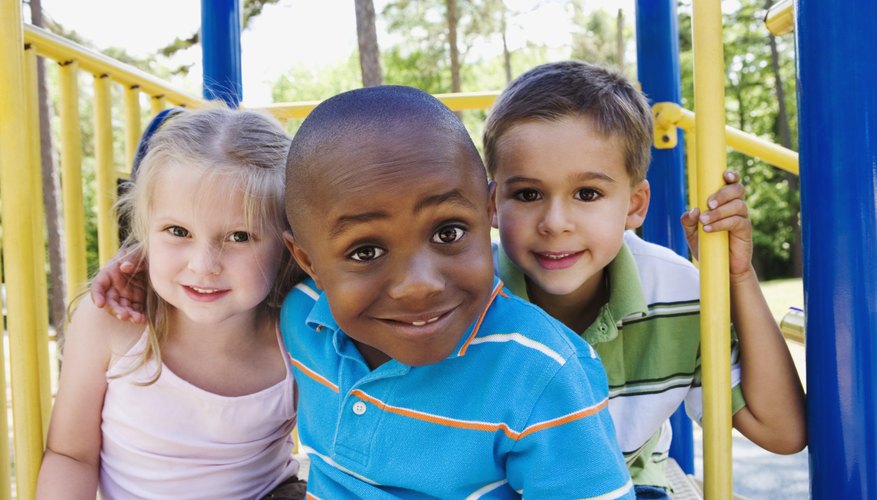 At the southernmost tip of Texas, the city of McAllen attracts many visitors for its subtropical climate and status as birdwatchers' hotspot. Also known as the City of Palms, McAllen provides numerous places, especially outdoors, for kids to experience an enjoyable playtime. The area serves as a retail hub of south Texas and parts of northern Mexico, creating plenty of options for the little ones.
Nature and Wildlife
Some of the best ways to learn are through play. At the Quinta Mazatlan, kids can participate in educational programs that build an appreciation for birds and nature. The facility is an historical adobe mansion with a wildlife sanctuary for visitors to explore and see all kinds of birds and wildlife. The Santa Ana National Wildlife Refuge is another hotspot for bird enthusiasts. Visitors can hike through the many trails, take a open-air tram ride or follow a guided tour of the refuge. The tropical oasis is home to butterflies and over 400 singing and colorful bird species. Kids can participate in the nature-related games and activities offered at the nature center.
Parks and Pools
The city of McAllen maintains 25 parks with many kid-friendly amenities. Municipal Park is 27 acres of recreational space featuring large sports fields, lots of different kinds of playground equipment, picnicking areas and a swimming pool. Schupp Park features swings, slides and merry-go-rounds, making it an attractive site for kids. Los Encinos Community Park is one of the newer parks in the city, offering volleyball courts, a lighted basketball pavilion, sports fields, a swimming pool and plenty of playground space. If you have smaller children, Garza Park would be a good choice with its tot lot play area.
Bowling and Skating
At Flamingo Bowl, your kids can have some bowling thrills while eating a tasty burger from the grill. The facility features many specials and theme nights, such as rock and bowl night. Fantasyland Skate Center is a roller skating rink ideal for an exciting night out with the kids. They can rent quad or in-line skates and eat some nachos and ice cream after skating for a bit. For an ice skating option, the Frio Grande Valley Ice Center provides open skate times, learn-to-skate programs, broomball games, hockey lessons and hockey league play.
Game Centers
For the ultimate play area for kids, head over to The Zone Action Park. There your kids can putt around on the mini golf course, slam into each other in the bumper boats, race to the finish on the go-kart track, play a few video arcade games, try out the redemption games and swing a few in the batting cages. Gatti's Pizza is another option providing a family-oriented dining experience with a 9,000-square-foot game room included. The kids can play skee ball, bumper cars, interactive video games and redemption games while the pizza is cooking.