Teens are all about what is trendy, fashionable and "right now." Unless you have a direct line into the latest "must have" it will be difficult to pick that perfect gift, especially for Christmas. While your best chance would be to just ask your teen girl what she wants, finding something she'll love without her knowing about it is half the fun.
Beauty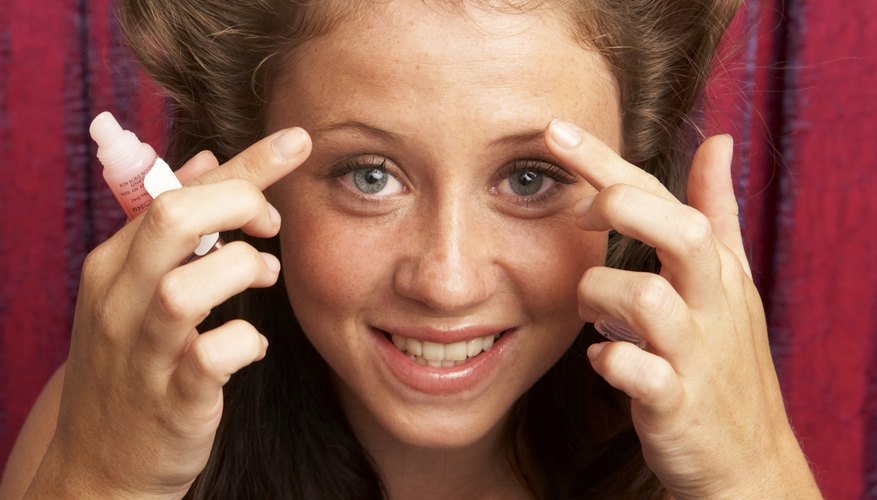 From early teen years through to old age, girls are all about making themselves beautiful. As a girl begins to learn about beauty products, she will become more discerning about those that she feels comfortable using. Consider a selection of beauty products for your young teen. From lip gloss and lipstick to blush and mascara, present her with a package loaded with different items all chosen to match her skin tone. Add experience to the gift by including a certificate to a spa day with family or friends featuring a manicure, pedicure and facial masks.
When putting the package together, look for fun ways to make her go "oooohhh." An empty artist's box could become a unique way to hold her brushes, liners and mascara with plenty of room for everything she could possibly need. Glue mount a mirror on the inside of the lid and you've given her a portable traveling makeup case.
Decor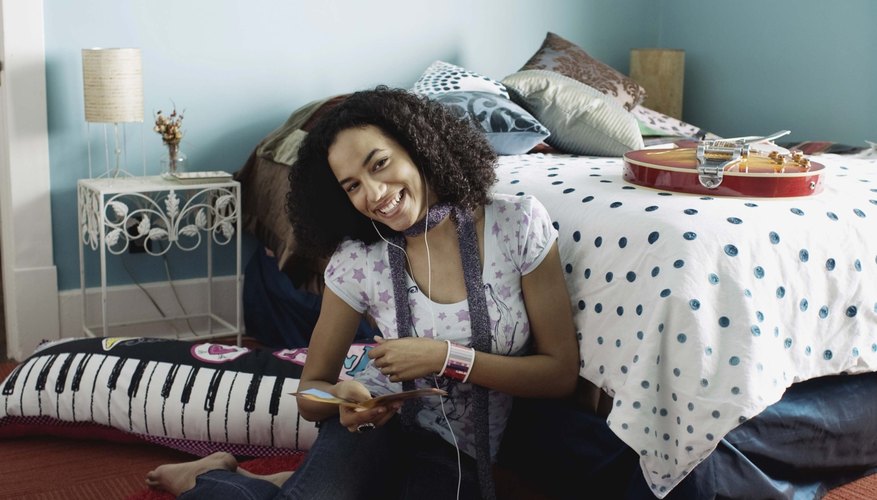 A girl's sense of style and originality continues to form in her teenage years. Encourage her to explore her imagination by presenting her with items she can use to decorate her room. This could be a shopping trip to a home decorating store, a weekend bedroom redo or a box of craft supplies she can use to make her own decorations. Supplies could include items that can be re-purposed. Offer a selection of wood frames that you have glued and screwed together to make a funky piece of wall art she can hang photos in. Or, you could turn a dozen old CDs into a shiny mobile with some fish line and glue.
Jewelry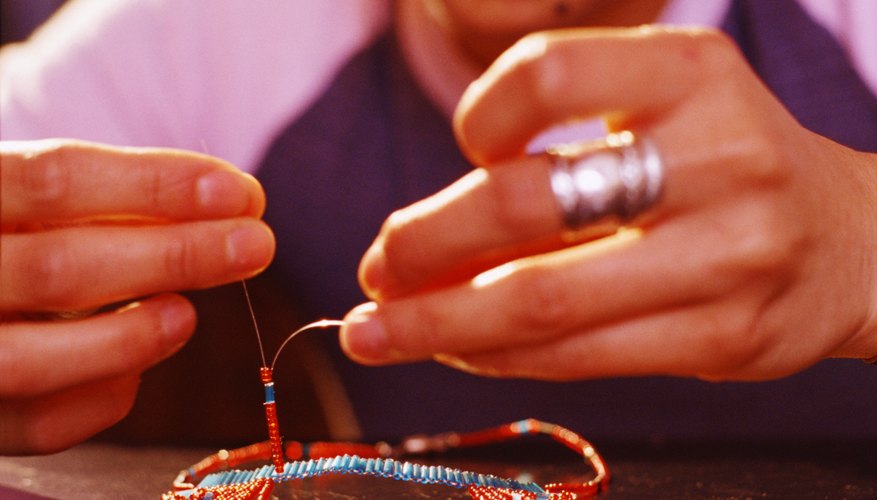 Beads, baubles and everything sparkly will make a teen girl's eyes light up with excitement. A Christmas present that reflects this can range from a nice set of earrings or a sparkling bracelet to a kit filled with everything she'll need to make her own jewelry. Spend the time at a local bead shop and purchase a selection of crystals, charms, findings and tools to make the craft kit complete. Create a wall hanging featuring everything you've picked out for her, to package your purchases in a fun way.
String the beads, crystals and charms on fishing line or string cut to various sizes. Tie a large knot on the end of the string. Leave a 2-inch tail at the end. Tie a knot to secure the items. Purchase a 1-inch dowel approximately 12 inches long and tie each string onto the dowel. Do the same with the tools you picked out for her and place them between the bead and crystal strings. When placing your wall hanging in the box, line the box with fabric so the strings don't tangle. She will never guess what is inside.
Electronics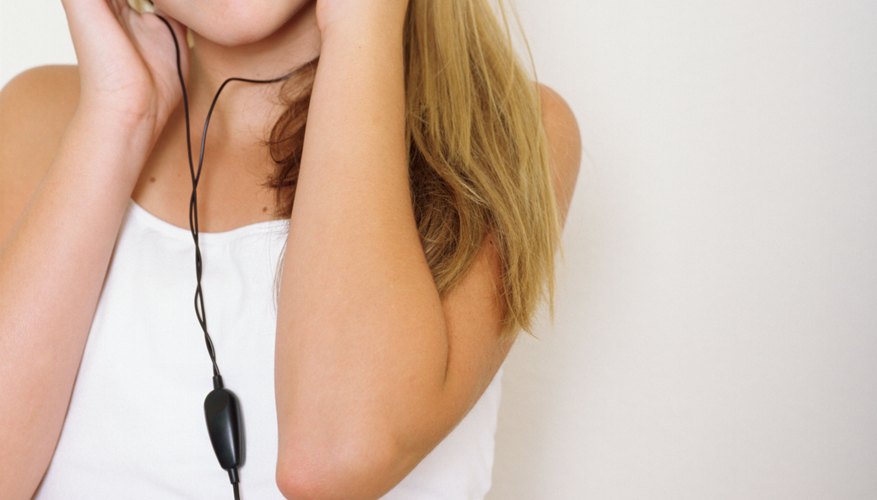 Teenagers today are more connected to the electronic world than can be imagined. That doesn't mean that these pieces of electronic necessities have to be boring. Look for bright colors or fun designs that will make the items you purchase unique and stylish. Look for a set of speakers in the shape of a puppy, or a cute robot that will help clean her room. How about a flavored water or soda maker, a motion-activated candy dispenser or a wireless roll-up keyboard for her computer? Consider the unusual, one-of-a-kind electronic items that will make her the envy of all her friends.
Gift Cards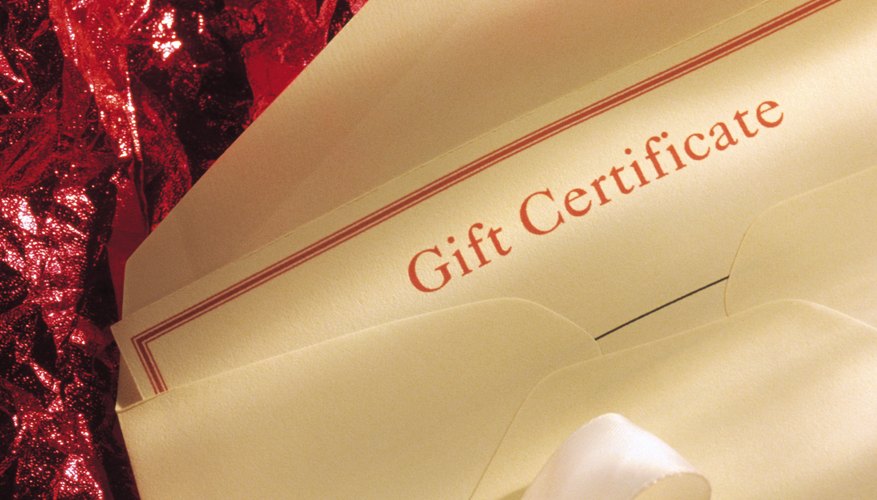 Present your teen girl with a gift she'll love and give her a selection of gift cards to her favorite stores. A day of shopping with her friends will be the highlight of her break from school for the holiday. Include some restaurants from the local mall food court, and even a certificate to the local movie theater. Make the day even more fun by adding limo service for driving the girls around, including someone to carry their packages.
How to package something this cool? Consider something fun and unusual. Hide the certificates around the house and inside other presents. Give her a treasure map with instructions as to how to find each certificate envelope or have each envelope she finds lead her to the next. The final clue could lead her to a toy limo or chauffeur's cap.