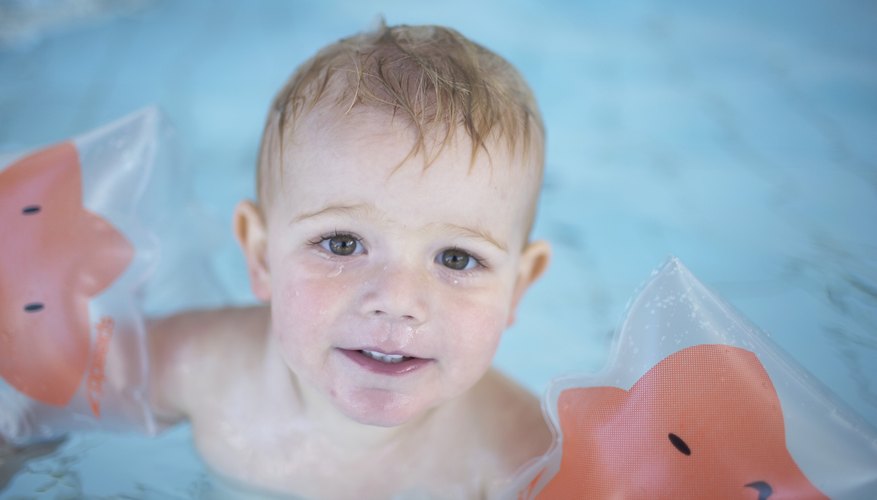 Little kids are just bundles of energy, always raring to go. If you're a mom living in Hinesville, or planning a visit, you'll find an assortment of fun things to do in the area with your kiddo. Hinesville, situated near the Atlantic coast in Georgia is home to more than 33,000 residents and is the county seat of Liberty County.
Kids Classes and Programs
Sign your munchkin up for some of the classes or programs available in the area. The Hinesville Area Arts Council (hinesvillearts.com) offers an array of classes, like a theater class for your 5 year old and Big Hands, Little Hands art classes for your 3- to-5-year-old. Your kiddo can also take some swim lessons or join the youth soccer league at the YMCA of Coastal Georgia (ymcaofcoastalga.org). You can also give yourself a well-deserved break and drop your cutie pie off at the Y for Parents Night Out. The YMCA keeps kiddos busy with exciting activities while you get to enjoy some much-needed alone time with your partner. Confused? A night out? Alone, without kids? Yep, enjoy it!
Parks and Recreation
You'll find plenty of activities to keep your little busy body entertained through the Liberty County Recreation Department (lcrd2.homestead.com) and the Hinesville Parks and Ground Department (cityofhinesville.org). If you're looking for a playground for your sweetie pie to run and play, head over to the Liberty Independent Troop Park (no website; Highway 84, Hinesville; 912-876-5359) where you'll find a playground perfect for all ages, a walking track and a swimming pool where you can cool off in the hot summer. The swimming pool even has a separate wading area with water features for the itty bitty guys. You can also sign your little slugger up for T-ball or soccer through the Liberty County Recreation Department.
Educational Activities
Don't keep your kiddo stuck inside on a rainy day. Take her over to the Fort Stewart Museum (no website; Bldg. T904, 2022 Frank Cochran Drive, Fort Stewart; 912-767-7885) to check out the helicopters, tanks and other exhibits, or over to the ITPA National Office and Museum (nationalitpa.com) where your little chatterbox can see what telephones looked like throughout history. Or, you can make a visit to the Hinesville Library (no website; 236 West Memorial Dr., Hinesville; 912-368-4003). Participate in story times that include stories, music, dancing and other activities, or catch an event like when the Cat in the Hat stops by.
Events
Attend some of the special events that take place throughout the year in Hinesville. Make plans to go to the Hinesville's Easter Egg Roll (no website; 438 W. Oglethorpe Highway, Hinesville; 912-877-4332) around Easter time. In addition to rolling the eggs, there's kite flying, croquet and other activities for the kids. Safe Kids Day in Bradwell Park (no website; Bradwell Park, Commerce St., Hinesville; 912-876-8211) takes place in May and includes activities on children's safety. You can also go to the YMCA's Fall Festival (no website; 201 Mary Lou Dr., Hinesville; 912-368-9622) for arts, crafts, food and carnival-style games. Around the holidays, be sure to stop by Winter Fest (no website; 206 Bradwell St., Hinesville; no phone) for a visit from Santa, kids games and family activities. Don't forget to have your little one bring her wish list for Santa -- and remind her that Santa knows if she's been naughty or nice!