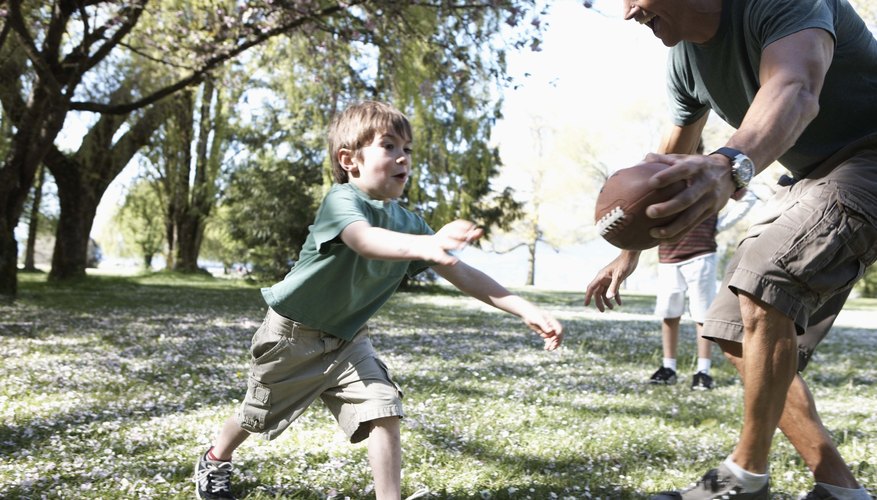 Corning, New York rests on the Chemung River in the northwest part of the state. It is a relatively small community yet offers many amenities that are often only found in larger cities. With an intriguing historic downtown and many festivals and events celebrating the glass-making heritage of Corning, you will have no trouble finding fun things to do with the kids.
Fun Centers
The Park Ave Sports Center (parkavesportscenter.com) has an 18-hole miniature golf course with glow-in-the-dark golf on Wednesday nights. It also features batting cages, a snack bar, birthday party packages and more. Crystal Lanes (crystallanes.net) is Corning's is where locals gather for some bowling fun. Your kids can join a league or just bowl for pleasure. The Fun Park (thefunparkofcorning.com) has indoor and outdoor activities including large bounce houses and slides, bumper boats, arcade games, rock climbing, miniature golf and laser tag.
Museums
The Corning Museum of Glass (cmog.org) has glass-making demonstrations and workshops for visitors to try their hands at making glass objects. Kid-friendly programs feature storytelling, crafts and music for families to experience glass together. The Rockwell Museum of Western Art (rockwellmuseum.org) houses a variety of pieces of art that kids will enjoy: paintings of cowboys, Native-Americans, wildlife and battle scenes line the walls, and interesting sculptures -- such as a cow made out of sticks -- are also are featured. The museum hosts a range of special exhibits each year, including the Christmas-themed toy exhibit during the holiday season.
Science and Nature
Spencer Crest Nature Center (spencercrest.org) provides lots opportunities for outdoor adventures for kids with nature trails, ponds, streams and an apiary within 250-acres of preserved land. Special events include a moonlight hike through the nature trails and an annual 5K run called "The Hoot." The Corning Community College Planetarium (corning-cc.edu/visitors/planetarium) is open to the public for space exploration and education. Kids will have opportunities to learn about the evolution of the telescope, see beautiful images taken from space, view space from actual telescopes and take a 10-20 minute guided tour through the night time sky.
Parks
The city of Corning (cityofcorning.com) maintains a number of parks that provide the perfect setting for a great time with the kids. Meadow Park (no website; Fox Street; 607-962-0340) features a playground, ball fields, tennis courts and picnicking areas. Denison Park (no website; Vanhall Blvd; 607-962-0340) is a larger park with a pond, walking trails, playgrounds, a public pool and soccer fields located along the river. Stewart Park (no website; Thorn Street; 607-962-0340) has playing fields, playground equipment, basketball courts and tennis courts.