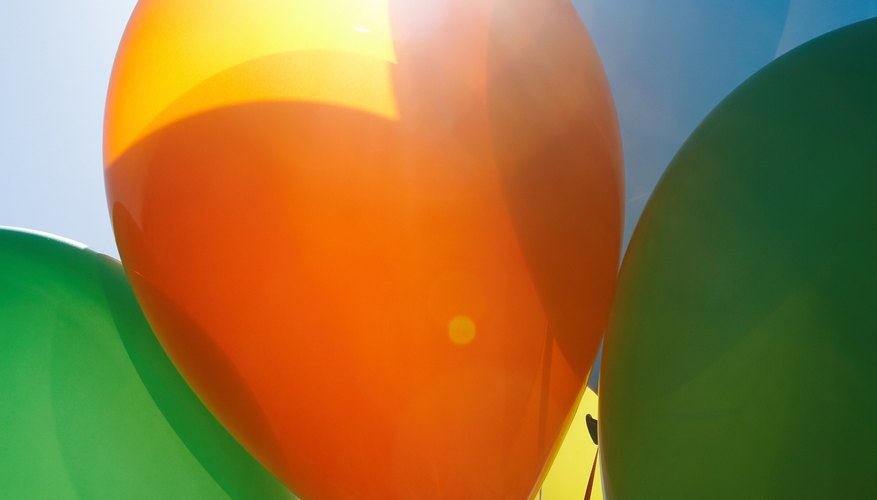 Overland Park, Kansas, is an ideal setting for a child's birthday. Just 15 minutes from Kansas City, Overland Park is in an upbeat metropolitan setting that has many options for fine dining, shopping and entertainment, and it has activities for children of all ages.
Nature
Nature lovers should enjoy the Overland Park Botanical Gardens. Featuring 5 miles of paved or mulched hiking trails, the location hosts several ecosystems and a variety of colorful flower gardens. Art lovers will appreciate the 30 permanent sculptures that sit in the gardens. Food is available for purchase at the cafe, and space for picnics or parties can be rented in several locations throughout the park. The botanical gardens are open year-round.
Animal Fun
Deanna Rose Children's Farmstead is the go-to destination for animal lovers in Overland Park. The farmstead features nearly 200 animals including goats for petting, ponies, chickens, cattle and some birds of prey. Butterfly gardens and a nature trail increase the farmstead's visual appeal. Children can participate in fishing, panning for gold and pony rides. Hayrides can be purchased at minimal cost, and food and ice cream can be purchased at several locations within the park.
Water Play
Children who love water will enjoy Tomahawk Ridge Aquatic Center, the largest outdoor pool facility in Overland Park. The facility includes diving boards, several slides and a pool with zero-depth entry. A picnic shelter can be rented for special events. Children whose birthdays don't fall in the summer need not despair, however. Blue Valley Recreation Center offers indoor pool parties year-round that include water volleyball, water basketball and a lazy river channel.
Physical Play
Children from ages 4 to 12 can enjoy a birthday celebration at Emerald City, a gymnastic facility that features climbing walls, trampolines, a zip-line, mazes, tunnels and slides. For children who prefer bowling to tumbling, Incred-a-bowl Family Fun Center is a choice they'll love. Incred-a-bowl also features laser tag and miniature golf. Food can be purchased at the site. Another option for active kids is Skate City. The venue offers several birthday package options for a child's special day.