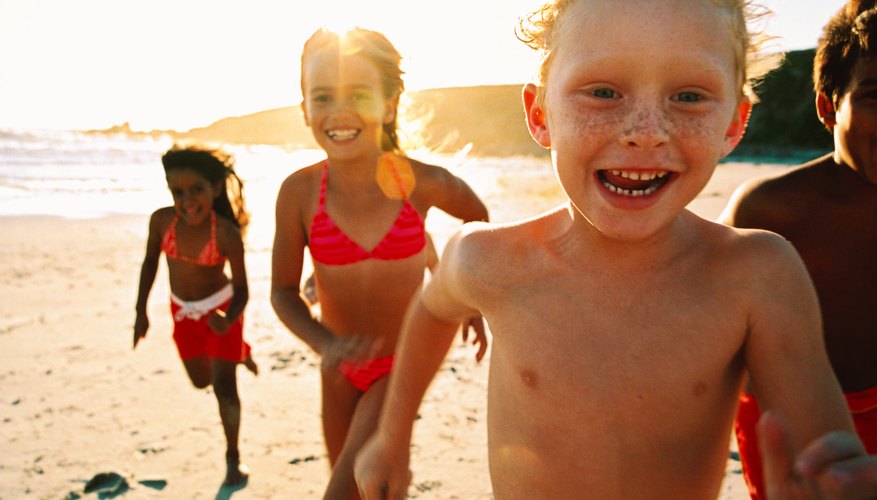 In the heart of Los Angeles County is the progressive city of West Covina, California. Within a 20 minute drive of downtown Los Angeles and a bit further to get to the beach, there are plenty of things to do with kids that won't cost a thing. Whether you are looking for city-sponsored educational fun, or just a day outdoors at the playground or in the sand, you can find it near West Covina.
City Services
The city of West Covina offers several programs and events for kids that are free. The West Covina Municipal Pool frequently offers movies by the pool. At the West Covina City Hall Courtyard, you can take the kids to see one of the many free concerts throughout the summer, or watch a movie in the park at the Civic Center Courtyard. Many other events take place throughout the year such as a Halloween Party at the Galster Park Nature Center. The West Covina Library is an ongoing option providing a children's play area, computer centers and family story times.
Nearby Parks
Los Angeles County maintains several parks that would be ideal for kids to find fun. Valleydale Park in Azuza is 4 miles from West Covina, offering a large playground, basketball courts and plenty of open grassy space. Rimgrove Park, 4 miles from West Covina in Valinda, has a splash pad, baseball fields, soccer fields, picnic tables and basketball courts. Also just 4 miles from West Covina is Bassett Park in La Puente. It is an excellent spot for your skateboard enthusiasts with its skatepark. Also featured is a large playground area, playing fields and an extensive splash pad.
Museums
Several museums in the area offer occasional free days if not free admission every day. The Hurst Ranch is free all the time, displaying life on the farm 100 years ago. Kids will be able to interact with much of the antique farming equipment and exhibits. If you are up for a drive into Los Angeles, 23 miles from West Covina, the California Science Center has free admission to all of its permanent exhibits. It has many exploratory exhibits in travel, biology and space technology, and scientific demonstrations. Twenty miles from West Covina in La Habra you can get into the Children's Museum for free on the first Sunday of every month. There you will find many hands-on displays ideal for younger children.
Beaches
Aside from the possible charge for certain parking lots, most beaches in the area are free to the public. Santa Monica State Beach is 38 miles from West Covina and features picnic tables, volleyball and plenty of sandy space for castles and digging. Not too far away is Manhattan Beach and Pier which is also free. It has a children's play area as well as a pier for fishing and walking.