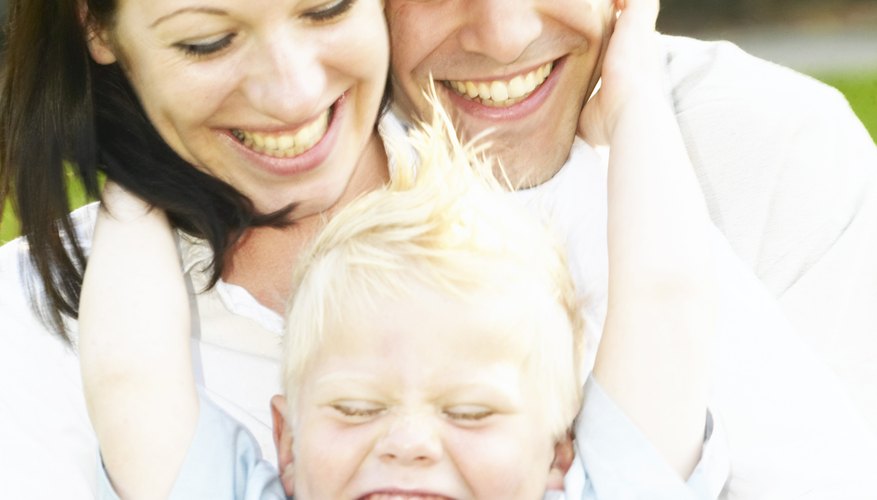 Are you a mom of a toddler or preschooler in Warner Robins? Does your family need to get out of the house for a change of scenery? Warner Robins, nestled in the heart of Georgia, is home to some engaging and fun family activities to keep everyone happy and content.
Indoor Activities
Head over to the Nola Brantley Branch of the Houston County Public Libraries (houpl.org) for some rainy-day fun. You can choose some books to take home for bedtime stories or take part in some of the programs offered, as a family. There are regularly scheduled Toddler and Pre-K Storytimes scheduled, with stories, music and activities. You can also participate in special events, like Mish Mash of Fun or Snow Bears. You can also spend the day touring the Museum of Aviation (museumofaviation.org). Your kiddo will love getting to see all of the types of aircraft found in this huge facility. He'll even see helicopters, bombers, fighter planes and aircraft from other countries.
Outdoor Activities
Get outside with your family on a nice day to enjoy some sunshine and fresh air. Visit some of the Warner Robins city parks. Participate in the Georgia Golden Olympics, put on by the Warner Robins Parks and Recreation Department (wrga.gov). This four-day event includes an assortment of sports and activities for area families. In the summer, visit Fountain Park (no website; 614 Kimberly Road, Warner Robins; 478-929-1916) where you can run, climb and slide on the playground, have a picnic or splash around with your little fish in the swimming pool.
Play Spaces
Take the family to one of the indoor play spaces so your kiddo can burn off some of his endless energy. Johnny G's Fun Center (johnnygsfuncenter.com) is an indoor facility where families can enjoy games, miniature golf and a huge playground. Crawl through the numerous tubes and climb to the top of the play structure alongside your cutie pie or play in the soft toddler area. Don't forget to take a ride on the indoor choo-choo train! You could also stop by Monkey Joe's (monkeyjoes.com) for some sliding, bouncing and jumping fun. There are wall-to-wall inflatables, obstacle courses and slides for the entire family to enjoy together. Your toddler can play safely in the Mini Monkey Zone, an area only for kiddos 3 and under.
Classes and Programs
Take a class or join in on a program with your little one. Sign up for the Mommy and Me class at the Cantrell Center (cantrellcenter.com). Join in some of the programs offered through the Georgia Youth Science and Technology Centers at the Middle Georgia YSTC at Museum of Aviation (museumofaviation.org). Choose from summer camps, Young Astronauts' Day, Spring into Science Workshops and the Lego League.