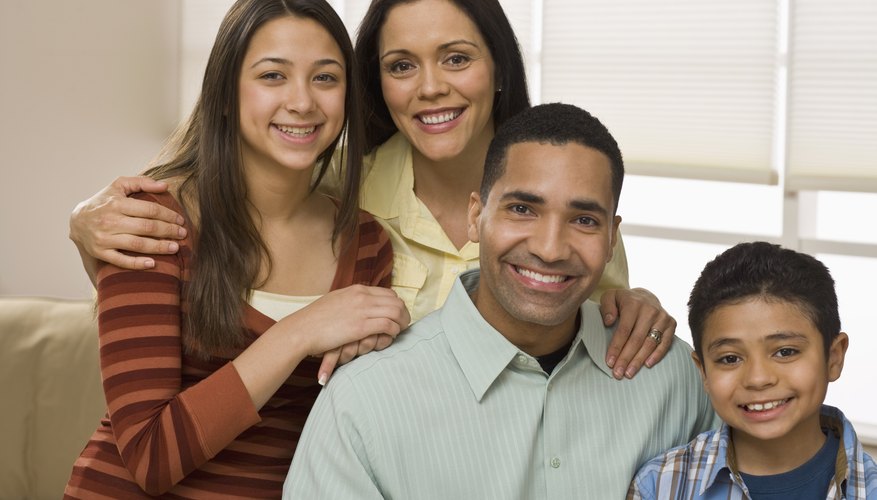 Instead of sitting around the TV together having a blah and boring day, your family can try a few fun-filled recreation ideas. Whether your kids are the outdoorsy types or whether they would prefer an indoor adventure, there are activities galore that your gang can check out at local parks, recreation centers and other family-friendly venues.
At the Park
If your family is looking for an outdoor activity, hit the local park for a hike, bike or nature walk. Choose a hiking or biking trail that matches your child's age and ability level. For example, your 5-year-old probably can't handle a full-day trek up and down rocky terrain. On the other hand, your athletic teen may easily enjoy this activity. Another option is to visit a state or national park, which may offer more in the way of hiking trails and other recreation. Try an afternoon of fishing on a lake or pond, sailing, swimming, canoeing or an educational nature program. For example, the National Park Service offers a Junior Ranger program in which kids of all ages can explore the plant and animal life around them using activity books.
Skating
Whether your little one chooses wheels or blades, skating is a sporty activity that families can try together. If your kids don't enjoy chilly weather activities, roller skating is an entertaining option. Kids who don't mind the cold can enjoy a day at the local ice skating rink. During the winter months your family can check out an outdoor rink for a group skate. If the weather doesn't cooperate, or if you want to try ice skating during the warm months, opt for an indoor rink.
Community Programs
Some communities, or local recreation departments, may offer specialized family programs or group events. These activities focus on getting the family together in an engaging way. Community programs for families may include classes for young children, such as a Mom and Tot program, open or free play sessions at the community gym or a family sports night. For example, Utah's Layton City offers a Family Golf Night through its Parks and Recreation Department. This program includes an evening of sporty fun with the family, hitting the links or trying out mini golf.
Swimming
Cool off on a hot summer day together during a family swim. Try the local community pool, a private swimming club or a beach. Add an extra layer of amusement and visit a water park instead of a more traditional type of pool. Water parks can be ideal for a family with children of multiple ages, as they generally include a wading pool or water playground for toddlers and preschoolers, a wave pool for older kids and fast-moving slides for teens.