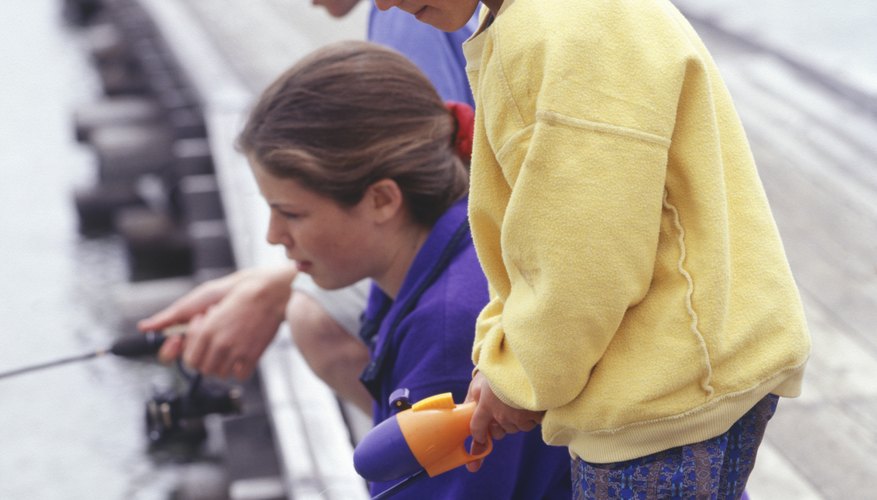 Indiana Dunes State Park is a must-see if you are planning a trip in the Lake Michigan southern shore area. The park's diverse landscape encompasses prime beaches, forests, marshes and swamps. Whether your family enjoys water sports, birdwatching, hiking, fishing or exploring 200-foot sand dunes, the state park offers plenty of activities to keep your family busy. Plan to stay in one of the family cabins located just outside park boundaries.
Yogi Bear's Jellystone Park Camp-Resort
With a name like Yogi Bear Jellystone Park, how can this resort not be kid-friendly? Besides featuring one-room cabins accommodating up to five campers, Jellystone Park rates won't break your bank. Offering daily, weekly and even monthly rates, cabins include refrigerator, microwave, air conditioner and television with DVD players. Even though in-cabin bathrooms are not an amenity, a short walk to the bathhouse takes care of all hygiene needs. Specialized weekends abound all summer including movie nights, wagon rides, arts and crafts activities, golf-cart races, pool events, Yogi Bear's birthday and the Sterling Crown Carnival. For an extra fee, plan on inviting Yogi to recite a bedtime story before tucking the kids in for the night.
Michigan City Campground
Michigan City Campground is 10 miles from Indiana Dunes National Lakeshore and has eight cabins, each sleeping six. Cabin design varies from rustic with no bathroom to a sleeping cottage replete with living room, full bathroom, separate bedroom and kitchen. Not only can you stay connected online with Wi-Fi, your kids will enjoy hanging out at the 1,250-square-foot swimming pool. Bring along fishing poles and watch your children snag a prize fish in one of the two fishing ponds or shoot hoops on the basketball court.
Lakeside Cabins Resort
Lakeside Cabins Resort in southern Michigan is about 30 minutes from Indiana Dunes. Not only does Lakeside Cabins offer cabin rentals, cabins are available to purchase if your family wants to return often. Cabins include a full kitchen, bedroom, loft, bathroom, television, cable and air conditioning. The resort has two heated pools and two bass-stocked lakes, sports courts, playground and hiking trails to Galien River.
Fuller's Resort & Campground
Fuller's Resort in southwest Michigan has welcomed families since 1887. Invite friends or family and rent the rustic cabin that sleeps up to 12 people. Bathroom facilities are a short walk away. If you prefer the convenience of in-cabin plumbing, rent one of two cottages adorned with a full kitchen, bathroom and separate bedrooms or a self-contained trailer to give your kids more of a camping experience. After a day's adventure in Indiana Dunes State Park, unwind with a hayride and relaxing campfire. For a real adventure, practice your karaoke skills with your kids.
Indiana Dunes Visitor Center
The Visitor Center at Indiana Dunes State Park answers questions regarding cabin accommodations surrounding the State Park. Whether you stop by during working hours, email staff or give a jingle, employees can steer you to the perfect cabin meeting all of your family's needs. If you live in the area, drop in after hours and view the vestibule's around-the-clock phone board listing lodging options.